Ferrari team principal Maurizio Arrivabene has called on the Scuderia to overcome their "fear of winning".
Ferrari are poised to come out second best again in both World Championship battles with Mercedes this season, despite showing a clear pace advantage over their rivals at some stages of the 2018 campaign.
Errors from both driver and team have contributed to Ferrari's downfall, and Arrivabene thinks a change in mentality is needed if they are to end their title drought.
"There are areas where we are superior, others where they [Mercedes] are, but I think we still lack the habit of winning," Arrivabene told Autosport.
"For them to have a 1-2 is almost ordinary. For us it is still an exceptional event.
"We must be more aware of our means, and not be afraid of winning. In tennis they call it 'il braccino': the fear of winning that comes when you are close to the goal.
"We must trust ourselves, and make winning a good habit."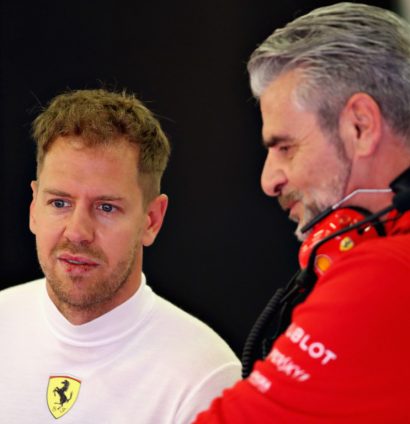 Arrivabene also said there was no need to point the finger at one particular area, but he is personally willing to accept the responsibility as team principal.
"There was a moment [in 2018] when we were a phenomena, then a phase in which the finger was pointed at the driver, and finally followed by a period where the car was the target," Arrivabene added.
"In the end we understood even more that we win and we lose all together.
"There were mistakes from Vettel and to a lesser extent from the team, but the lesson we have understood is that you do not need to point the finger at someone.
"There is a manager of the racing team and it's me. I got angry once [at Suzuka], but I think that once in three and a half years we can accept.
"When things go wrong I'm here, and I've always said it. But when it's all right, my satisfaction is to go under the podium, sing the anthem, and applaud."
Catch up on all the latest news with The F1 Word:
Follow us on Twitter @Planet_F1 and like our Facebook page.