Arts and crafts with Grosjean at Suzuka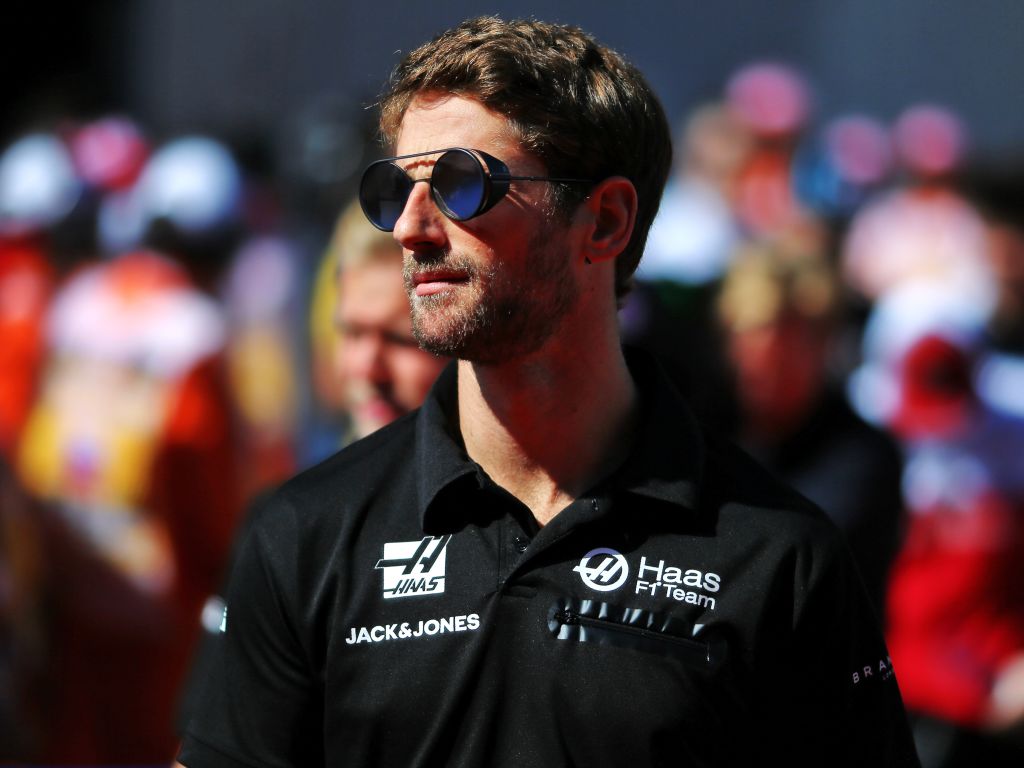 Romain Grosjean has been putting together a Tyrrell six-wheeler model car during his Saturday off at the Japanese Grand Prix.
Typhoon Hagibis has prompted a complete shutdown of all action at the circuit on Saturday, with qualifying pushed back until Sunday morning if the situation improves.
But while drivers like George Russell hope to go "bowling" on their day off, or find a "bar" in Daniel Ricciardo's case, Grosjean is putting his effort into building a Tyrrell six-wheeler model.
"I have the Xbox ready to go but I also bought a Tyrrell six-wheeler as a small model to build," the Haas driver explained. "I bought the glue and went to the shop at Shiroko.
"They had an amazing radio controlled car that I wanted to buy, but I didn't have the tools to build it. So I thought I would go for the small plastic one, the Tyrrell six wheeler and will glue it and do it.
"I don't have the paint but will put the stickers on – and while the glue is drying I will play the Xbox a little bit."
As you can see, the big build is well underway.
Getting there boys 😁💯👍 https://t.co/wpQ5HeBoRp pic.twitter.com/MKfOTLp6AN

— Romain Grosjean (@RGrosjean) October 12, 2019
Grosjean also received an offer from 1979 World Champion Jody Scheckter which would appeal to most F1 fanatics.
If you want to come see the original Tyrrell 6 wheeler to compare to yours, I've got it here on the farm!

— Jody Scheckter (@JScheckter) October 11, 2019
However, for Lewis Hamilton, he hoped to use his spare time to address a far more serious issue.
"I don't know what I'm going to do tomorrow," he said. "There's something three hours away called 'the Cove', where they're slaughtering all the dolphins.
"I'm tempted to go tomorrow and do that, because I've got nothing else to do, and it'll be great to kind of really put the spotlight on something like that.
"So I might do that, but it depends, I don't know how long it's going to take me to get there. But, yeah, that's obviously not a great part of their heritage here, their culture. Otherwise it's a beautiful place.
"But I'll probably go back to Tokyo tonight. So, go back to Tokyo, have a nice time at night with good food – they've got great arcades back there as well, so I might go and do that, maybe go back tomorrow.
"Every Saturday I take the team bowling. I don't know if that place is going to be open so we'll wait and see."
Follow all the action from the Japanese Grand Prix with the PlanetF1 live centre