'As long as the new cars give us better racing…'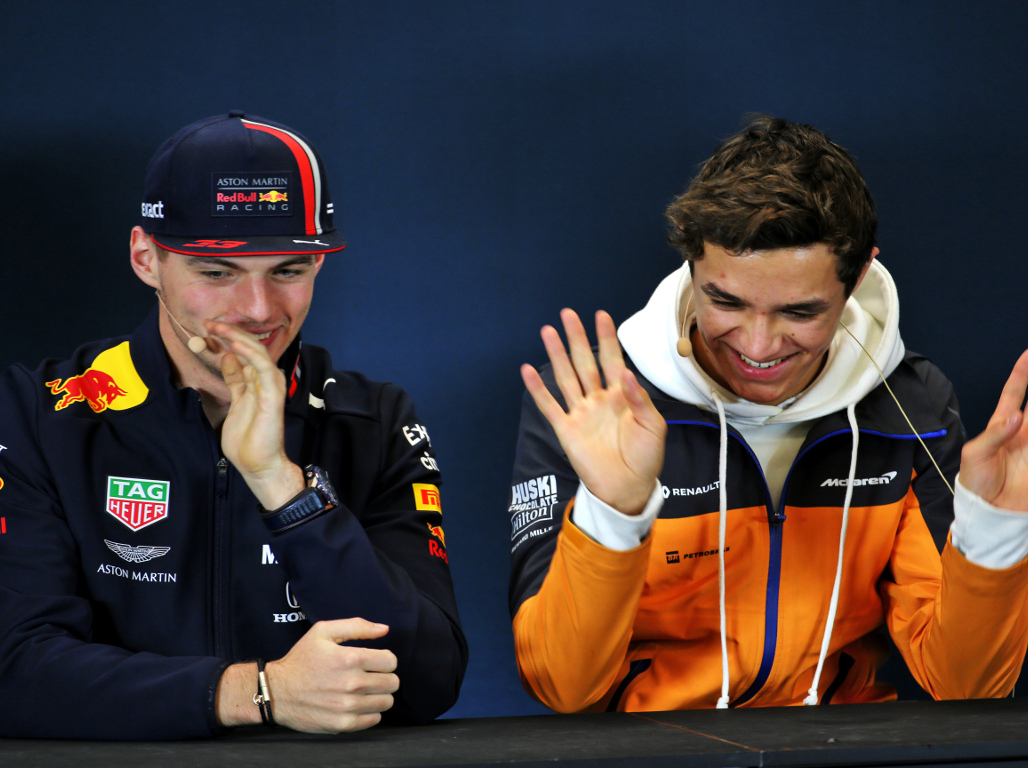 Although the 2021 cars will be slower than this year's, Max Verstappen says he can live with that as long as the new designs mean better racing.
On Thursday, Liberty Media and the FIA revealed the 2021 new-look cars.
But while the futuristic machines look sleek, they will be slower than this year's cars by "approximately 3 – 3.5 seconds slower per lap".
Verstappen was asked for his thoughts shortly after the regulations and the mock-up car was unveiled.
"For us it's still early days," he said. "I haven't really looked through all the things – I mean it's just announced.
"At the end of the day, it doesn't really matter how it looks like or whatever, as long as it gives us better racing and we can follow better.
"Of course we want to be within two seconds, three seconds of what we are doing now, definitely, because if it's going to be about four or five it's not what we want, because then it feels a bit too slow.
"But I think this is just the start of it and I'm sure that teams will come up with a little bit of a different look as well, so let's just find out over time how it's going to work out."
Told that the cars would be similar in pace to 2016's, in other words three seconds slower than today's cars, Verstappen replied: "To be honest I didn't really enjoy driving the cars as much back then as I do now.
"But of course you have to find a middle way in terms of what you want with following and stuff like that. Anyway, throughout the season the cars will improve."
The 2021 cars will be heavier than this year's machines with George Russell admitting that is not ideal but if it means better racing, he'll take it.
"From my side it doesn't really matter how it looks or the speed of it as long as we have great racing. I think that's what we all want," said the Williams driver.
"Obviously the weight is heavier which I think is not ideal for any of us. I mean, even driving like a Formula 3 car it was really fun to drive but it was much lighter than what these Formula 1 cars are.
"But as long as it improves the racing and brings the field together that's all I care about."
As for Lando Norris, the McLaren rookie says the proof will be in the on-track battles.
"As long as the racing's better and we all have a chance to fight for wins in different races and as teams we can all fight for being a strong constructor, I think that's the key thing. That's about it."
Follow us on Twitter @Planet_F1 and like our Facebook page.