A shock to nobody…Stroll and Perez for 2021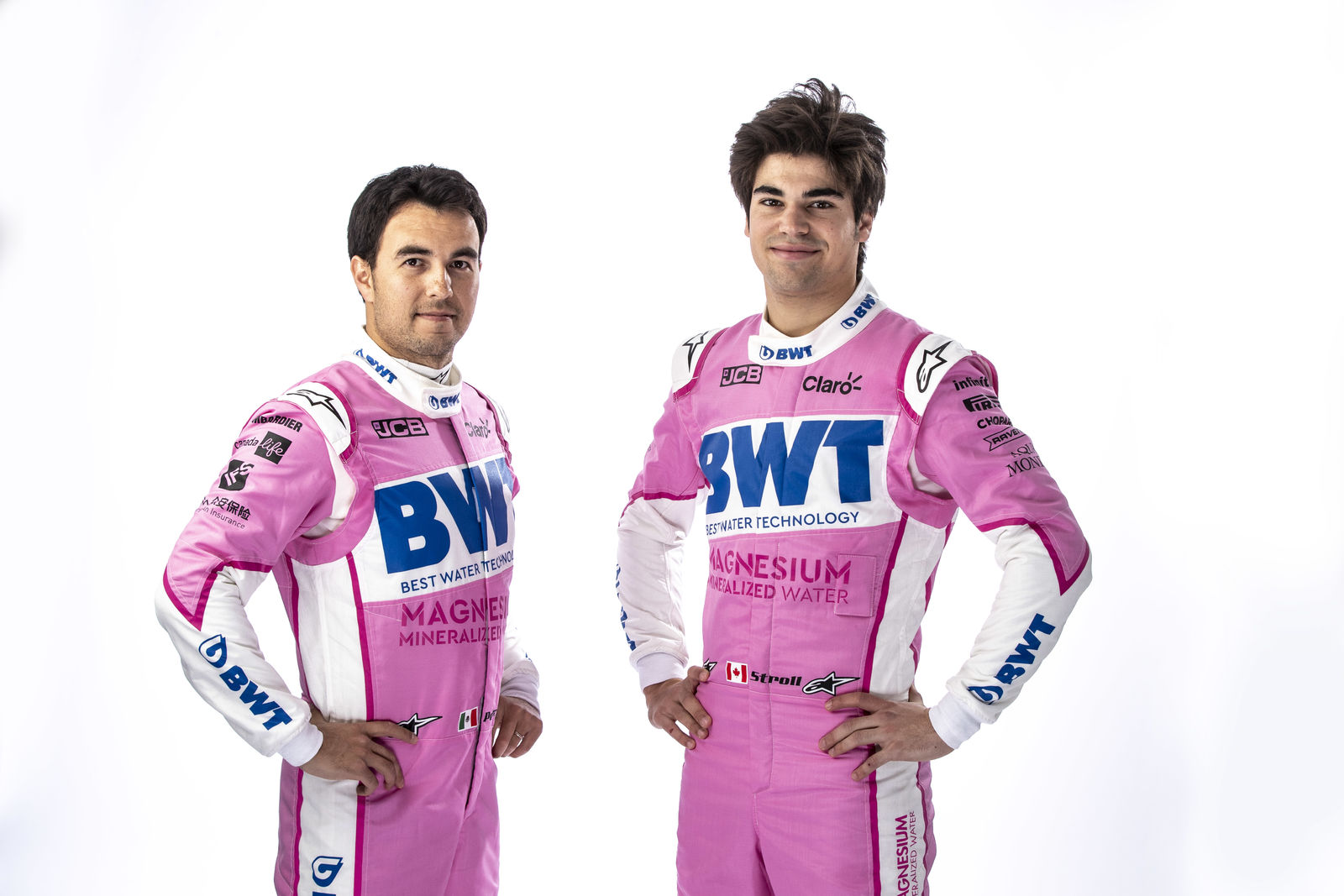 We hope you are sitting down for this one…Lance Stroll will partner Sergio Perez at the renamed Aston Martin team in 2021.
After silly season went into full swing last week thanks to Sebastian Vettel's confirmed exit from Ferrari at the end of year, team principal Otmar Szafnauer has said the team soon to be known as Aston Martin will not be getting involved in the game of musical chairs.
Sergio Perez had already signed a new three-year deal with the team back in August 2019 and Szafnauer recently confirmed to Radio Canada that the big boss, Lawrence Stroll, is going to keep the other seat for his son next year.
"It's true, there are indeed some grand prix winning drivers on the market at the moment, even world champions," Szafnauer said.
"It's an interesting idea, but we prefer to go for the best drivers we already have.
"And if we give them the best car, they too can win races and possibly become World Champions. Our two drivers get along well and they are bound by contract for 2020 and 2021."
Lance Stroll does still receive criticism of not being deserving of a Formula 1 seat with the team but Szafnauer thinks he definitely warrants a spot.
"If you're fast in Barcelona, you'll be fast pretty much everywhere," said Szafnauer, recalling Stroll's promising pre-season testing period.
"If we give Lance a good car, he can improve his driving skills and be even better.
"It does look like we have built a good car this year, and I think it will be easier for us in qualifying this season. If Lance is better placed on the grid, he will fight more often in the top 10.
"When he is in the top ten, he has shown that he can do good races. When you're so far down the grid, it's easier to get stuck and have problems.
"But I don't think Lance will have these problems this season or the next, when we will have essentially the same car."
Szafnauer was also surprised to see Ferrari and Vettel unable to reach an agreement over a contract extension, adding that the four-time World Champion deserves to stay in the sport.
He added: "I'm a bit surprised that they couldn't get along.
"Sebastian is a great driver and he's a friend. I've known him for a long time. He has achieved so much in F1, he even won very young when he was with Toro Rosso, which is incredible.
"He deserves to stay in F1."
Check out this brand new video from our friends at Racing Statistics: the teams with the most constructor points over the last decade:
Follow us on Twitter @Planet_F1 and like our Facebook page.