Aston Martin's 2022 car 'feels very, very good'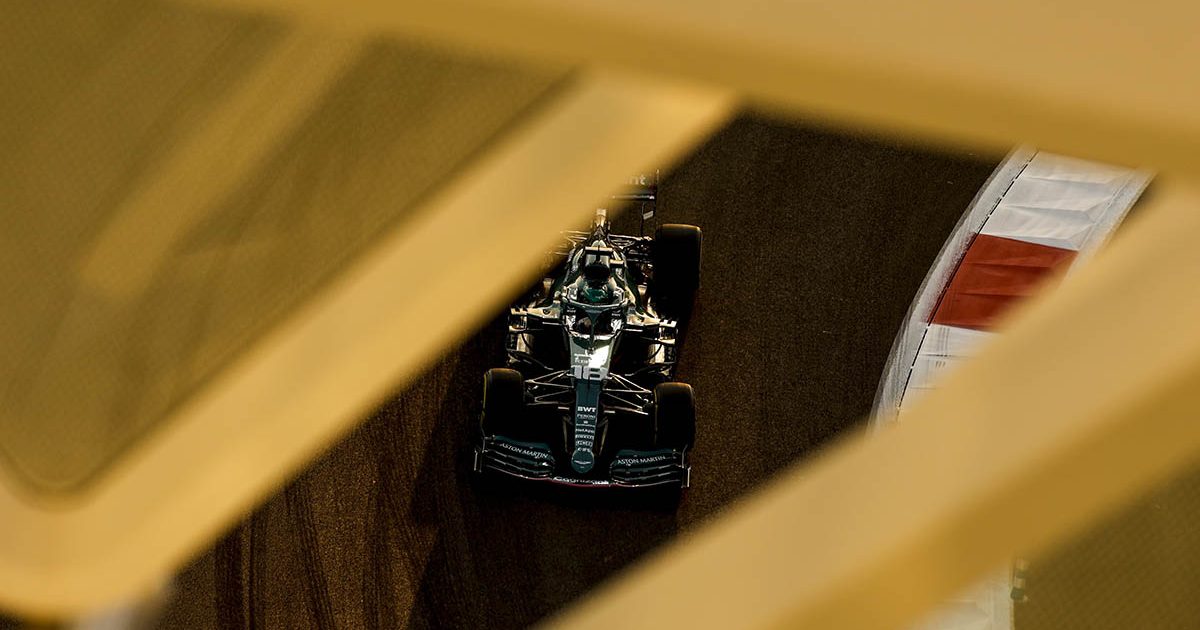 Nick Yelloly, Aston Martin's test and development driver, has provided some encouraging feedback as attention fully turns to the 2022 challenger.
Aston Martin's bold new chapter in 2021 did not fully live up to initial expectations as the team were left severely hampered by new aerodynamic changes affecting their low-rake car.
It meant Aston Martin could only scrape and claw their way to P7 in the Constructors' Championship, having finished P4 under the Racing Point moniker in 2020.
But with a complete aerodynamic overhaul on the way in 2022 and creating a brand new iteration of Formula 1 cars, there is renewed hope for all teams looking to hunt down the likes of Mercedes and Red Bull at the sharp end of the grid.
Whilst the new cars will not be on track until mid-February next year, plenty of simulation runs and set-up changes have been performed over the course of 2021 with 2022 in mind.
And Yelloly, who was in action for Aston Martin in the post-season test at the Yas Marina circuit in Abu Dhabi, is optimistic the team have a good initial grasp of the new regulations.
It was great to get through all we needed over the day, and yes, I have a bit of a sore neck now!

Really good correlation runs between the car and the sim and test items for the '22 car with all the rule changes, so all-in-all, a very good day.#F1 #F1Testing #YasMarinaCircuit pic.twitter.com/32uZ6EbpZt

— Nick Yelloly (@NickYelloly) December 14, 2021
"We covered off set-up options, some aspects of next year's car and some specific direction in set-up so I could get a feeling of how they compared to running in the simulator," said Yelloly.
"We have been working on the 2022 car for a long time, with our first running in the sim back in March.
"Obviously when we get the new car on the track, that will be the main point. But in general, the car feels very, very good and we test each new idea out on the simulator before even thinking about any build process.
"We have made big gains since March and now we look forward to the February running in Barcelona."
Yelloly completed 118 laps in the AMR21 in Abu Dhabi and said all of his simulator work completed over the past year correlated very well with what he experienced on track.
He added: "It's very close! I was surprised in the way I found the car in comparison to the simulator, but there are little nuances – for example, the way the tyre slides, the feeling of braking and the reaction of the car over certain kerbs.
"They are small areas we can look at, but in general the simulator is in a very good window and it really helped me dial in my driving to the car early on.
"So it's given a few things to work on to take us to an even higher level and soon I'll be back in the simulator for a correlation day."
Season review: A year to forget for Aston Martin
Aston Martin had a year to forget after finishing P7.