Take a closer look at the innovative AMR22
Aston Martin went right ahead and launched their actual first specification of the AMR22, which features a range of eye-catching innovations.
Before Aston Martin it was Haas and Red Bull who kicked-off launch season, but guarding their innovations, neither team revealed the 2022 car that they are set to send out onto the track for the upcoming season, looking to preserve their interpretations of the all-new 2022 regulations.
Aston Martin though did not continue that trend, as although they too expect to work further on the car before going racing, the AMR22 at launch did indeed reveal many of its key features, giving us a true look at what we can expect to be wowed by on the 2022 challengers for the first time.
Instantly from above the sidepod design catches the eye. Aston Martin have gone with a very interesting design for box inlets on the sidepods and a massive undercut. There are also the cooling louvres down the sidepod.
As for the branding, we see new sponsor Aramco grace the front wing and nose with their branding, while the dark green livery throughout has now been spiced up with a lime green trim, replacing the former pink highlights from Austrian water treatment firm BWT.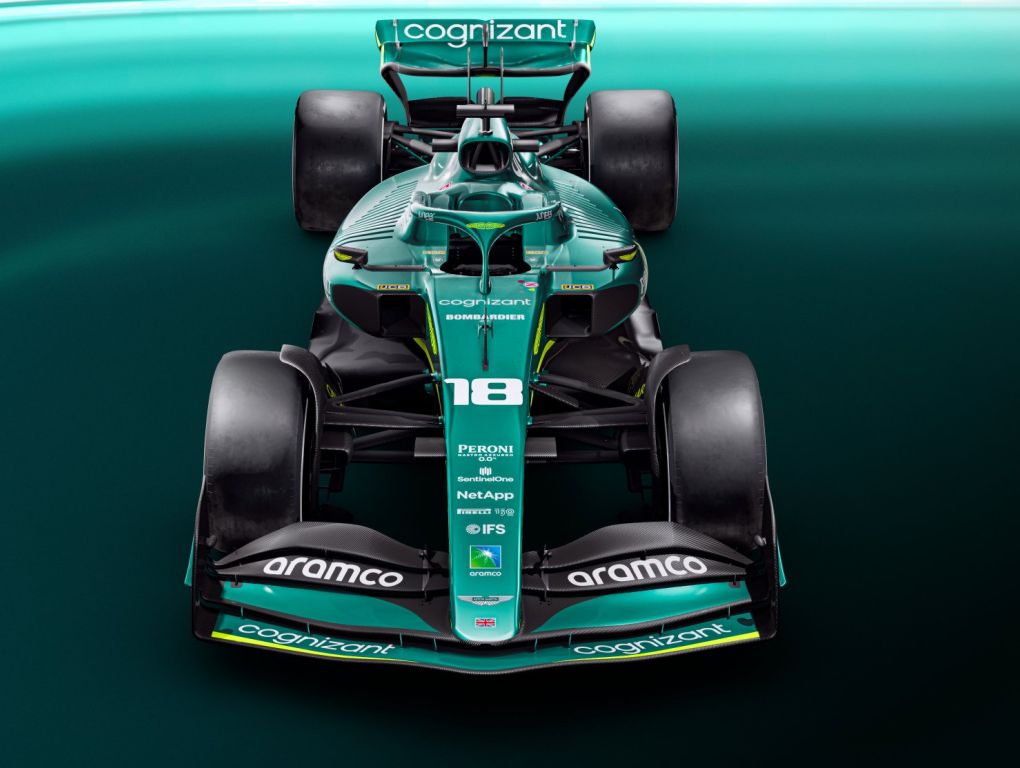 While Cognizant branding features on the front of the rear wing, behind it is Aramco, a sight which Aston Martin hope will be taken in by plenty of cars behind them in 2022.
We also get our first sight of the Drag Reduction System [DRS] design on an official 2022 challenger.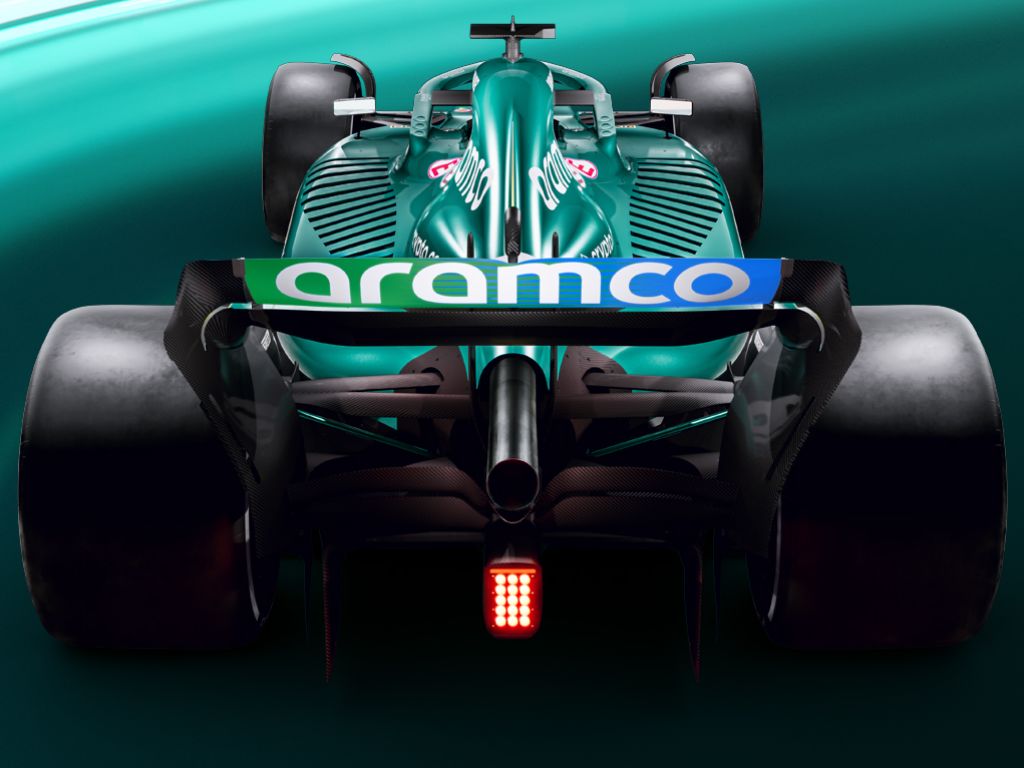 The side, high-angle shot demonstrates just how slim the AMR22 is, while further highlighting just how magnificent this car looks with the lime green trim.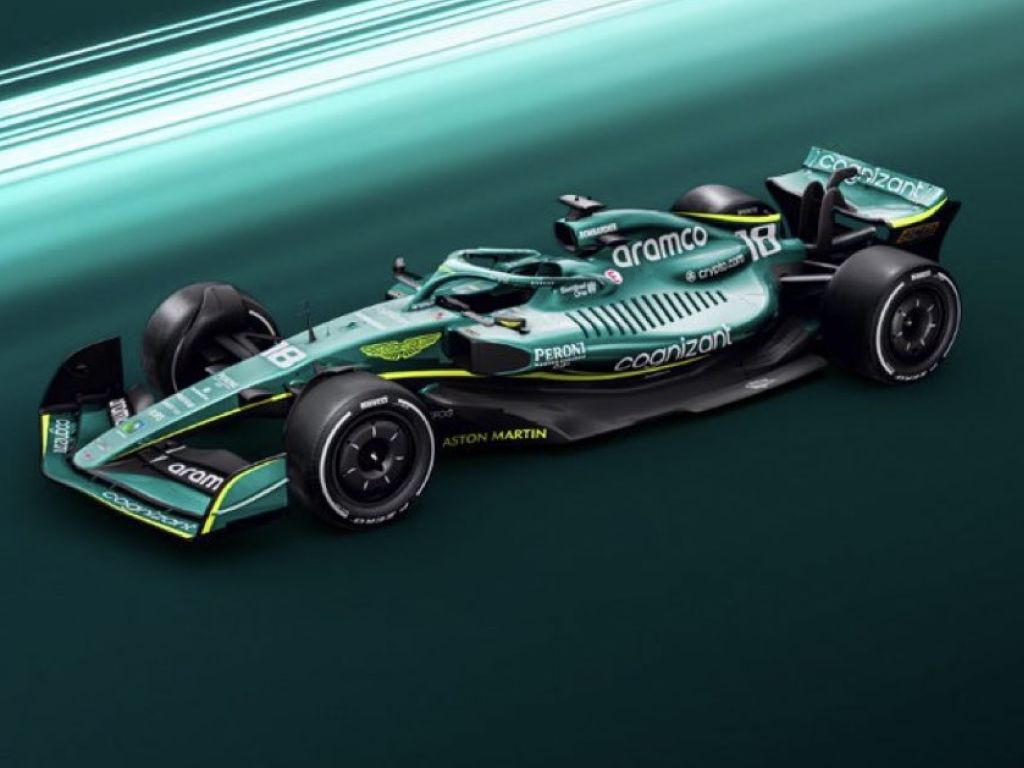 From the side it becomes clear just how streamlined and short from top to toe the AMR22 is, really putting the size of the new 18-inch Pirelli tyres into focus.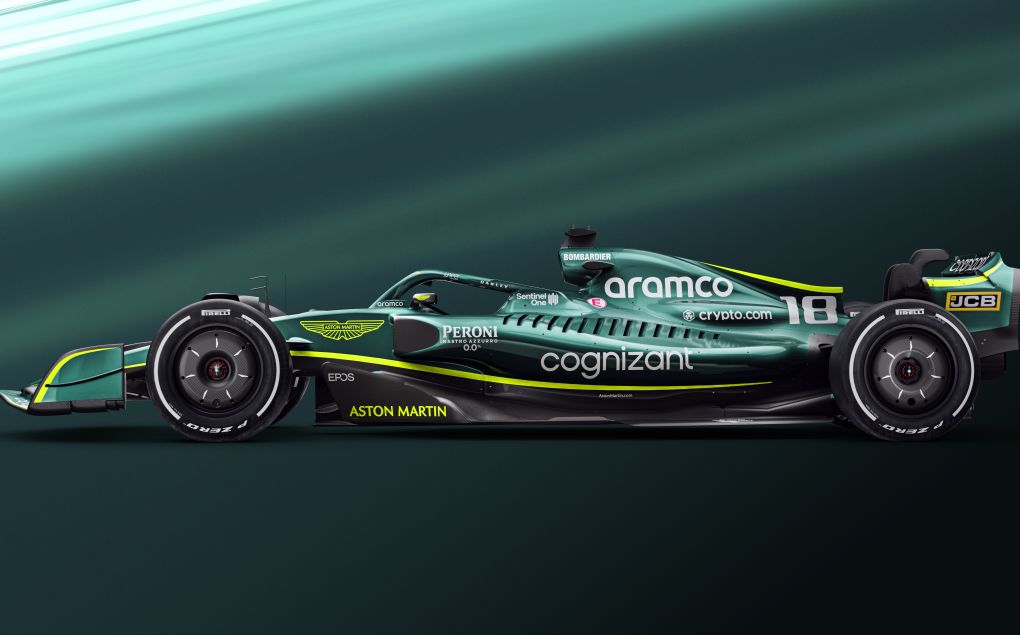 Aston Martin's drivers Sebastian Vettel and Lance Stroll will not need to wait long before hitting the track in the AMR22, with a filming day at Silverstone scheduled for Friday.
The 2021 campaign was a disappointing one for Aston Martin, who hurt by alterations to the aerodynamic regulations, slipped to P7 in the Constructors' Championship, picking up just one podium courtesy of a P2 for Vettel at the Azerbaijan Grand Prix.
The team hope then that the AMR22 will get them back on the right path with their five-year plan for title success.