Aston Martin confirm Honda in 'one of the last parts of the jigsaw puzzle' for success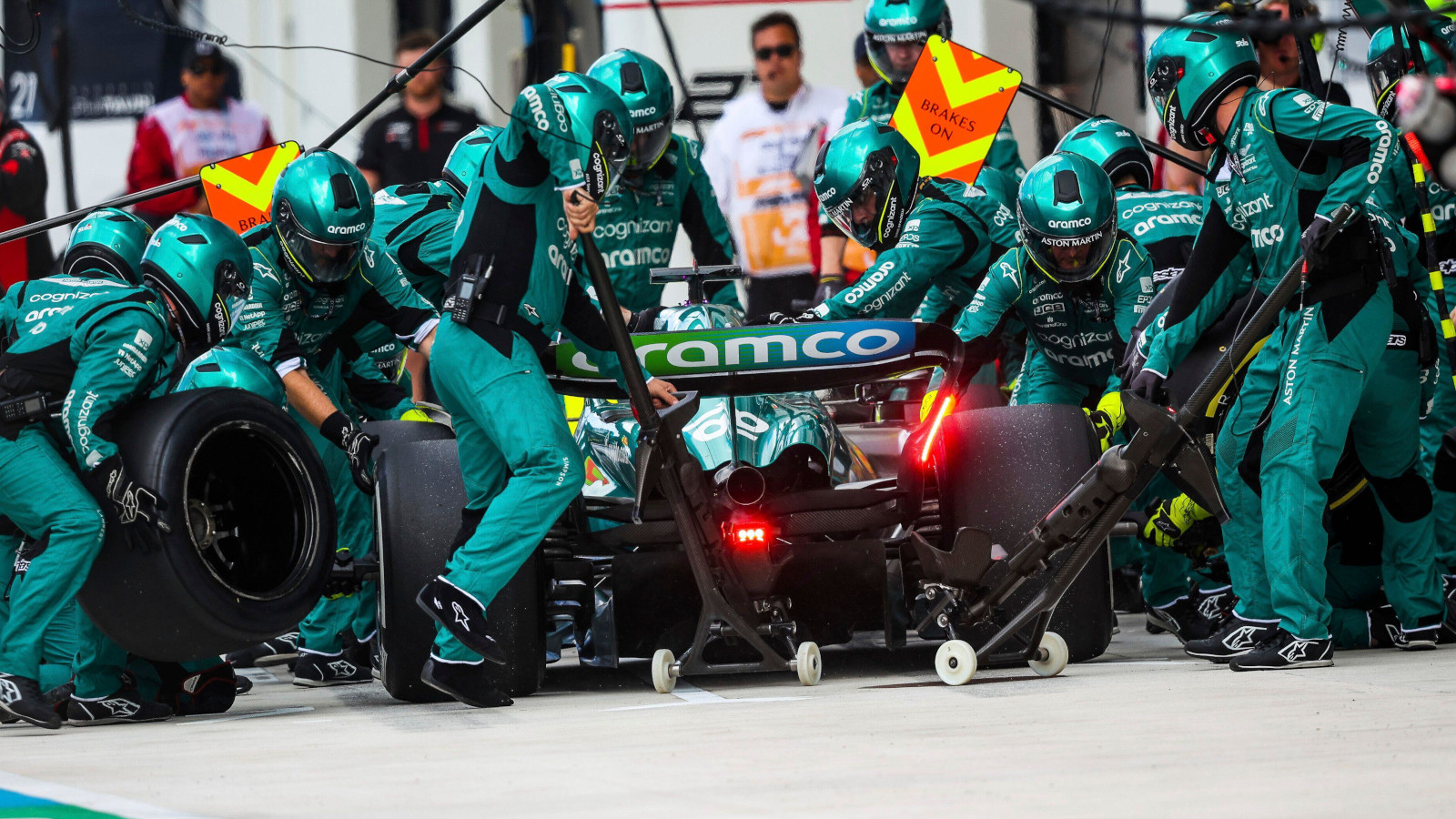 After weeks of speculation, Aston Martin have confirmed they will be powered by Honda from 2026 onwards in what is a "works partnership".
Having to returned to Formula 1 in 2015, Honda announced in 2021 that they'd be leaving at the end of the season. What followed was set up to be a protracted goodbye with the team extending its engine deal with Red Bull Powertrains Division through to the end of 2025.
But despite declaring that would be it, Honda promptly signed up for the 2026 season with the Japanese manufacturer interested in the sport's new engine regulation that include three times the electrical power, lower costs, and the use of fully sustainable fuels.
The only question to be answered was which team would they sign up with given that Red Bull had already committed to Ford.
That was answered on Wednesday morning, Aston Martin announcing they're entering into a 'works partnership' with Honda.
"I would like to welcome Honda and Honda Racing Corporation to the Aston Martin Aramco Cognizant Formula One Team. We share a mutual drive, determination, and relentless ambition to succeed on track," said team owner Lawrence Stroll.
"Honda is a global titan and its success in motorsport is longstanding and incredibly impressive. I would like to thank Mr Mibe and Mr Watanabe, and the whole team at HRC as we embark on this exciting future together from 2026."
The deal means Aston Martin will be saying goodbye to Mercedes, but it remains to be seen whether they'll continue to run Mercedes gearboxes and also buy other parts from the team.
Aston Martin Group CEO Martin Whitmarsh called the deal "one of the last parts of the jigsaw puzzle" Aston Martin are putting together in order to achieve F1 success.
"I have been fortunate in my career to work with Honda over the years and I am thrilled to have the opportunity to partner with HRC and the Aston Martin Aramco Cognizant Formula One® Team from 2026," said the former McLaren man.
"The new 2026 F1 power unit regulations are a huge and important change but one which we are confident we can navigate successfully together.
"Jointly with our strategic partner Aramco, we can look forward to open collaboration towards a common goal. Our future works partnership with Honda is one of the last parts of the jigsaw puzzle slotting into place for Aston Martin's ambitious plans in Formula One.
"Finally, I would like to pay tribute to our current power unit supplier who we will continue to partner with for the next few seasons."
Toshihiro Mibe, Global CEO of Honda, added: "One of the key reasons for our decision to take up the new challenge in F1 is that the world's pinnacle form of racing is striving to become a sustainable racing series, which is in line with the direction Honda is aiming toward carbon neutrality, and it will become a platform which will facilitate the development of our electrification technologies.
PlanetF1.com recommends
Four reasons why Lewis Hamilton to Ferrari rumours make zero sense
Mystery surrounds Mercedes upgrades ahead of Monaco Grand Prix
"Honda is a company that has a history of growing by taking on challenges and winning world-class races. With the new 2026 regulations, the key for winning will be a compact, lightweight, and high-power electric motor with a high-performance battery capable of handling high and swift power output, as well as the energy management technology.
"We believe that the technologies and know-how gained from this new challenge can potentially be applied directly to our future mass production electric vehicles, such as an electric flagship sports model, and electrification technologies in various areas, including eVTOL which is currently under research and development.
"Honda and our new partner, the Aston Martin F1 Team, share the same sincere attitude and determination to win, so starting with the 2026 season, we will work together and strive for the Championship title as Aston Martin Aramco Honda.
"Honda has the utmost respect for the FIA, which made a bold decision to introduce these new and challenging regulations to ensure the sustainability of both racing activities and the global environment, and for the Formula One Group, which has been enhancing the brand value of F1 and ensuring F1's evolvement as the most prestigious automobile racing in the world."