Aston Martin launch appeal against Vettel's DQ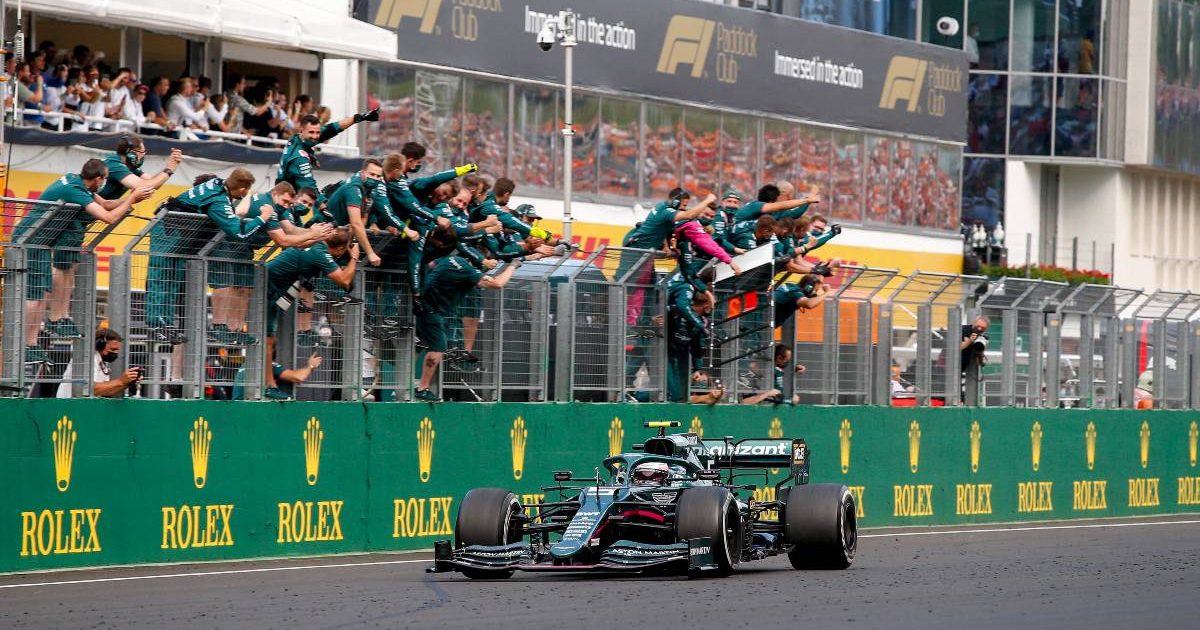 Aston Martin are going ahead with requesting a formal review of, and appeal against, Sebastian Vettel's disqualification from the Hungarian Grand Prix.
Vettel had crossed the finishing line as runner-up for the second time this year, previously having done so in Azerbaijan.
At the Hungaroring, he managed to avoid the carnage at the first corner and after Lewis Hamilton had dropped to the back of the field following a strategy error by Mercedes at the restart, the German chased eventual winner Esteban Ocon throughout the remainder of the 70 laps.
The four-time former World Champion stopped his car on track rather than making it back to the designated parking area for the top three finishers and in the aftermath of the race, it emerged the stewards had been made aware of a potential infringement.
It transpired the FIA were unable to extract enough fuel from the Aston Martin's tank to test a sample and Vettel was disqualified, promoting Hamilton and Carlos Sainz to second and third respectively.
Deck yourself out in Aston Martin green via the official Formula 1 store
UPDATE: Following Sebastian Vettel's disqualification from the Hungarian Grand Prix, Aston Martin Cognizant Formula One™ Team requests right of review and initiates appeal procedure.

Click below for more.

— Aston Martin Cognizant F1 Team (@AstonMartinF1) August 5, 2021
Aston Martin quickly expressed their intention to appeal and had 96 hours to formally request a review. The deadline for appeal was fast approaching but they have now officially announced they will challenge the verdict and initiate the appeal procedure.
In addition, the Silverstone-based team have requested a separate process, a right of review, which would firstly give the Hungarian Grand Prix stewards the opportunity to reverse their decision.
This is because the team indicated in a statement they had "discovered significant new evidence" to support their case, having aired their opinion after the race that there had actually been sufficient fuel still in the car to take the sample.
The statement read: "After Sebastian Vettel's drive to second place on the road in the Hungarian Grand Prix on Sunday August 1st, he was disqualified from the results when a 1.0-litre sample of fuel was not able to be taken from his car after the race (a requirement as set out in the FIA Formula 1 Technical Regulations).
"There was and is no suggestion that Vettel's AMR21 car benefited from a performance advantage from the alleged regulatory breach, or that it was deliberate.
"Since the team's data indicated there was more than 1.0 litre of fuel in the car after the race – 1.74 litres according to the data – the team immediately reserved its right to appeal, and has requested a right of review alongside the appeal procedure, as a result of having discovered significant new evidence relevant to the sanction which was unavailable to it at the time of the FIA stewards' decision."