Brad Pitt left Aston Martin 'stressed' with 'very long' visit to garage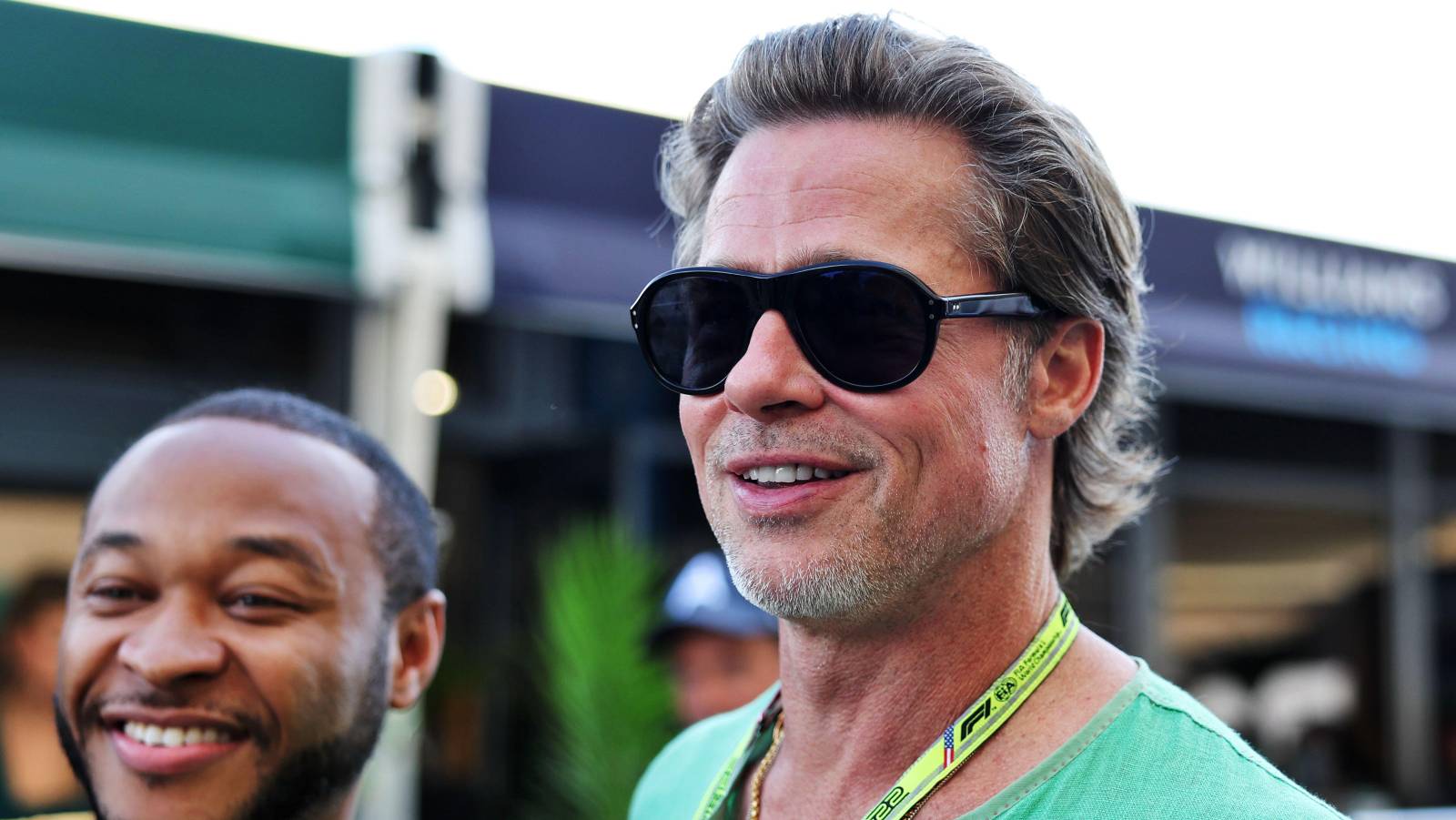 Mike Krack was happy to help Brad Pitt and his F1 movie entourage at the United States Grand Prix – but admitted their visit to Aston Martin had caused chaos.
The Hollywood star was in Austin on a fact-finding mission for the movie in which he will play a racer who returns from retirement to mentor a youngster and take his own final stab at glory as his team-mate.
Lewis Hamilton is involved in the production and, along with his Mercedes boss Toto Wolff and F1 CEO Stefano Domenicali, he dined with Pitt on the eve of the Circuit of The Americas race weekend.
Pitt then met up with all 10 F1 team bosses and spent much of his time at the track in the Aston Martin garage – apart from when he exchanged a few reluctant words with Martin Brundle during the pre-race grid walk.
But while Aston Martin team principal Krack did not mind giving the film personnel access to discover what goes on behind the scenes, he did suggest they had perhaps outstayed their welcome by a fraction.
"They were with us for a very long time, much longer than expected," said Krack, quoted by Motorsport-magazin.com.
"To be honest, it even threw our schedule off. We were a bit stressed then!"
Having revealed that team owner Lawrence Stroll "was also involved", Krack hopes the project will be a big success – with Hamilton having said he wants it to be "the best racing movie ever".
"The producers are very serious and professional," said the 50-year-old from Luxembourg. "This is very positive for the whole sport.
"We will support the project as much as we can and see to what extent we are involved.
"Their goal is to make the best Formula 1 film. I'm sure they can do it."
Some big names from the movie world have been enlisted, with director Joseph Kosinski and producer Jerry Bruckheimer being part of the team that made 'Top Gun: Maverick'.
McLaren team principal Andreas Seidl said: "It will be a super thing, also for Formula 1. I think it's supposed to go more in the direction of 'Top Gun', only with cars. We are excited."
Hamilton, meanwhile, is determined for the movie to be as authentic as possible.
"It's about showing people who may never have seen the sport how great it is," said the seven-time former World Champion.
"But we also want to make sure we preserve the true heritage and spirit of racing in the film and in the script."
Read more: Lewis Hamilton plans to 'fully focus' on new production company when he retires