Aston Martin 'clawing back' big performance loss
Aston Martin F1 owner Lawrence Stroll considers it unlikely his team will be as competitive as last year at any stage during 2021.
That is due to the change to the aero regulations which cost them "close to a second", says Stroll, and the focus that must go on creating next year's car.
In their final year as Racing Point, Stroll's team won the Sakhir Grand Prix through Sergio Perez and ended up fourth in the Constructors' World Championship – it would have been third but for a 15-point deduction as part of a penalty for a rules breach.
But this season they have fallen back from what currently looks a straight battle for P3 between McLaren and Ferrari, although there were some 'green shoots of recovery' from the team in British racing green at the Monaco Grand Prix.
Both cars finished in the points, with Sebastian Vettel fifth in by far his strongest race for the team since joining them, while team owner's son Lance Stroll was eighth.
Deck yourself out in Aston Martin green via the official Formula 1 store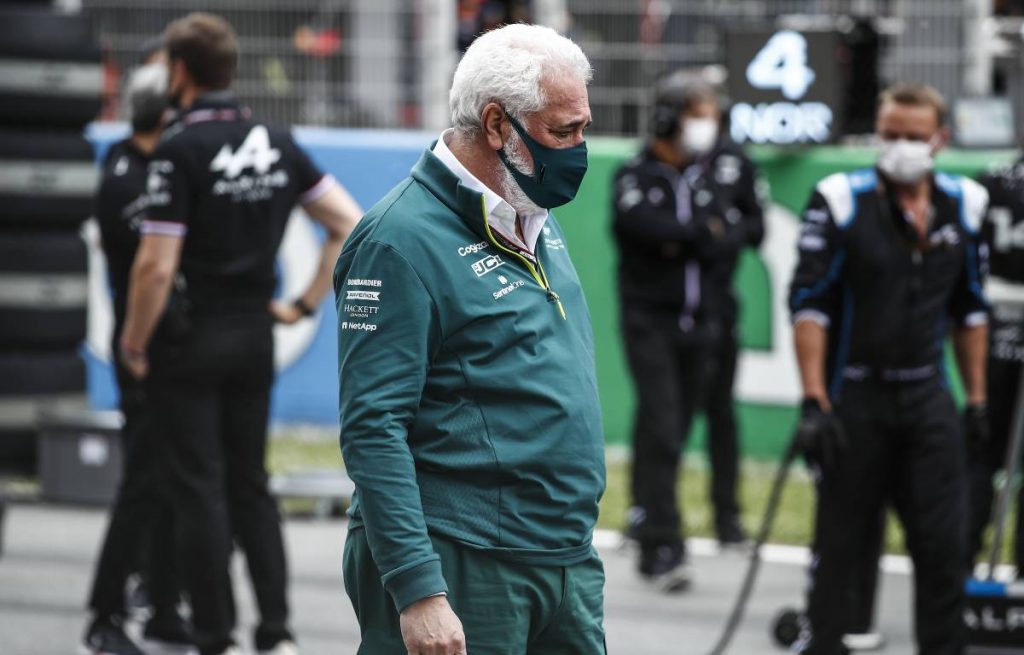 "It was very much on merit," Stroll senior told Motorsport.com. "A great weekend for both cars. Pace was there, strategy was there, a well-executed plan.
"We had a difficult start to the season. We were dealt a bad hand with the rule changes, cutting the floor which really hurt the low-rake cars. Us and Mercedes both lost close to a second a lap versus our competitors.
"So we are trying to claw our way back and never give up, and we keep bringing bits to the car to try and get back to where we should be.
"I don't think we can get back to last year's performance because then we'd have to give up focus obviously on the 2022 car. It's a fine balance. But we will fight right to the end."
It can be perceived as a disappointing return to F1 for Aston Martin as a constructor for the first time since 1960 at this point, but off the track Stroll is anything but underwhelmed.
"I don't think it took away from the rebranding and excitement," he said. "That's been phenomenal. We see it through fan engagement.
"But it's disappointing when you put in all the hard work and cars are frozen from a homologation point of view, then you get to the first race and realise they weren't really frozen from a homologation point of view.
"We've put that behind us. We are just working on clawing back as much as we can.
"We've a few more things to come. I don't know exactly how much, to be honest. We are certainly not finished bringing something to the car, but it clearly can't be too much longer."
Follow us on Twitter @Planet_F1 and like our Facebook page