Aston Martin delay Vettel decision, Hulk on standby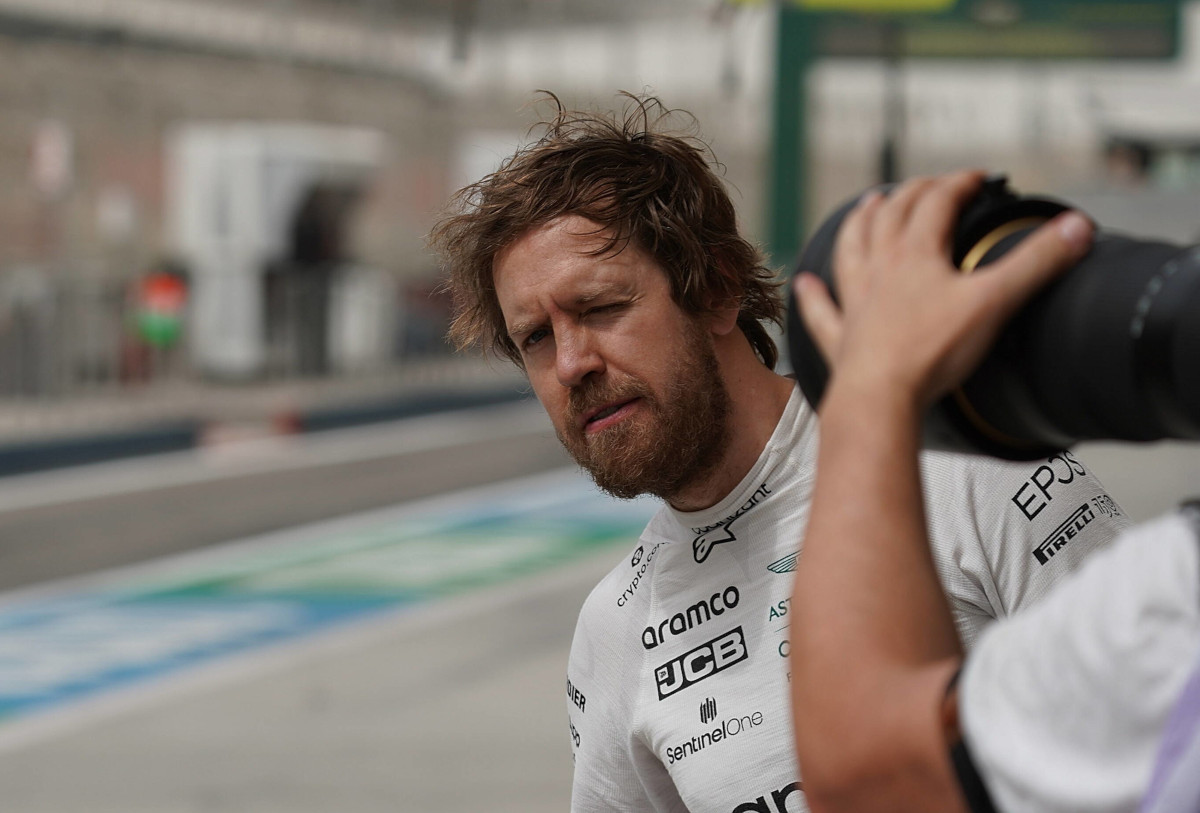 Aston Martin will delay announcing their driver line-up for the Saudi Arabian Grand Prix until Friday to give Sebastian Vettel "every opportunity to race".
The four-time World Champion missed the season-opening Bahrain Grand Prix after testing positive for Covid-19.
While he isolated at his home in Switzerland, reserve driver Nico Hulkenberg was given a late call-up, qualifying and finishing P17.
But given that the Saudi Arabian GP is back-to-back with Bahrain, Vettel's participation in round two of the championship was also in doubt.
The German must record a negative test in order to be allowed to fly into Saudi Arabia, and also to enter the Formula 1 paddock.
The team revealed on Thursday that is not yet the case.
"Sebastian Vettel has not yet returned the required negative COVID test to fly to the Saudi Arabian Grand Prix," the team said in a statement.
"Nico Hulkenberg will be in Jeddah to deputise for Seb if necessary.
"We will delay our final decision until Friday to provide Seb every opportunity to race."
this weekend was unexpected, tough, physical, probably a bit painful 😅 but overall: fun! happy to help the team. always ready to step in again. #BahrainGP #hulkenback pic.twitter.com/DHRtgIEua6

— Nico Hülkenberg (@HulkHulkenberg) March 20, 2022
As for Aston Martin reserve Hulkenberg, he says he is ready should he be needed.
"We don't know yet [if Vettel can race]," he told the official F1 website. "I think it's a matter of waiting, seeing how Seb is – if he's fit to race or not.
"I'll be in the area anyway, to be ready and on standby."
The German had a difficult time last weekend at the Sakhir circuit, his first laps in a Formula 1 car in some 17 months.
Not only was his body not prepared for the strains of a grand prix, but he revealed he's also a bit too tall for the current Aston Martin model.
"A few aches and pains here and there," he told Bild, "a little sore muscles in the neck and a few pressure points.
"I'm quite tall and there are always a few places where it's not 100 percent comfortable. The usual."
He added: "In the training sessions you only drive for short periods and with fresh tyres. The race is much more demanding. You have to manage a lot more, there's a lot more going on around you.
"In addition, the Aston is not that easy to drive. That demanded a lot from me."
He, however, made it through the grand prix having made just one mistake.
"It was interesting. It was difficult, very difficult to be honest – first time [racing] obviously in a long, long time," said the German.
"There's so many things happening in the race, it's so dynamic, the car balance is changing, the fuel load is changing, so it's difficult to keep up with all these changes and stay on top of things.
"So, it was difficult. I didn't really have one big mistake – I think I out-braked myself once trying to overtake someone and from then onwards it seemed to get a bit more difficult for me. But yes, it was always going to be tough to expect much more than that."
PlanetF1 Verdict
Vettel yet to record a negative test, Hulk on standby
Sebastian Vettel is still testing positive for Covid so Nico Hulkenberg is on standby.