Aston Martin deny silencing Vettel over controversial helmet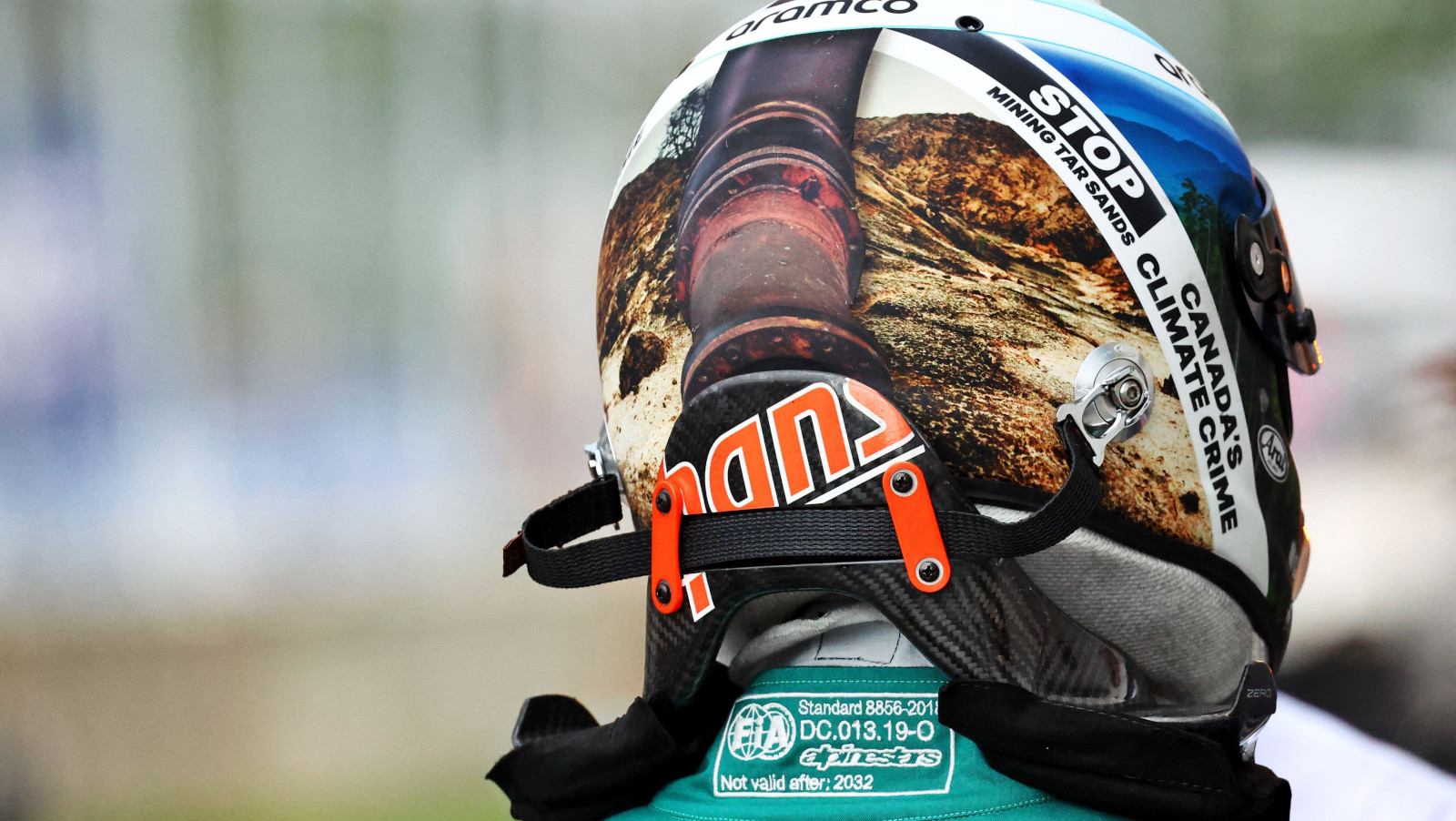 Aston Martin team boss Mike Krack has denied silencing Sebastian Vettel after arrived at the Canadian GP weekend with a helmet denouncing oil sands mining.
Using his Formula 1 platform to bring attention to various environmental issues, Vettel targeted Canada's oil sand mining at the Montreal race weekend.
"I think, you know what happens in Alberta is a crime because you chop down a lot of trees, and you basically destroy the place just to extract oil," he said.
"And the manner of doing it with the tar sands, mining oil sands, mining is horrible for nature. And obviously Canada's greenhouse gas emissions also have gone up since they started doing it."
He added: "We'll have a special helmet as well this weekend, highlighting the fact and yeah, I think, you know, it's just to think about future generations and the world we leave in their hands once they're old enough to carry on, to take care of it. I think it's only fair to look after it and not destroy it."
The four-time World Champion was called a hypocrite for it as not only is he a race car driver but Aston Martin are sponsored by Aramco, one of world's largest oil producers.
Minister of Energy Sonya Savage took to Twitter to criticise the driver: "I have seen a lot of hypocrisy over the years, but this one takes the cake. A race car driver sponsored by Aston Martin, with financing from Saudi Aramco, complaining about the oil sands."
Vettel still went ahead and ran the helmet on the opening two days of the race weekend but on the Sunday it was back on the shelf, the driver swapping to his traditional design.
Asked about that decision, he told Sky Sports: "I don't want to say anything, I have more than one helmet."
Sebastian Vettel's helmet for the 2022 Canadian GP.#CanadianGP #SV5 #Vettel #Arai pic.twitter.com/cJzfnCI6Us

— Jens Munser Designs (@JMD_helmets) June 17, 2022
Pressed on whether he had been told by Aston Martin that he had to, he refused to answer, saying: "Do we have any other questions?"
Auto Motor und Sport approached Aston Martin team boss Krack to ask for the reason Vettel was running a different helmet.
He replied: "He wanted to use the helmet and the T-shirt to draw attention to the topic. At some point he decided that attention had been drawn.
"Yes, he doesn't wear the same T-shirt every day."
He added: "You've seen in the past that such campaigns mainly took place on Friday and Saturday. But of course he's free to make his own decisions. He's a free man."
Vettel was also asked about Savage's comment with the Canadian Minister of Energy saying his hypocrisy "takes the cake".
The German responded as per the Daily Star: "I'm a little bit disappointed that politicians jump on a personal level because it's not about me, it's not at all about me, it's about the bigger picture.
"Yes, I am a hypocrite doing what I do for a living or doing what I love. We all have different passions, this is the way I sort of paint my canvas."