Aston Martin expansion 'a difficult process to manage'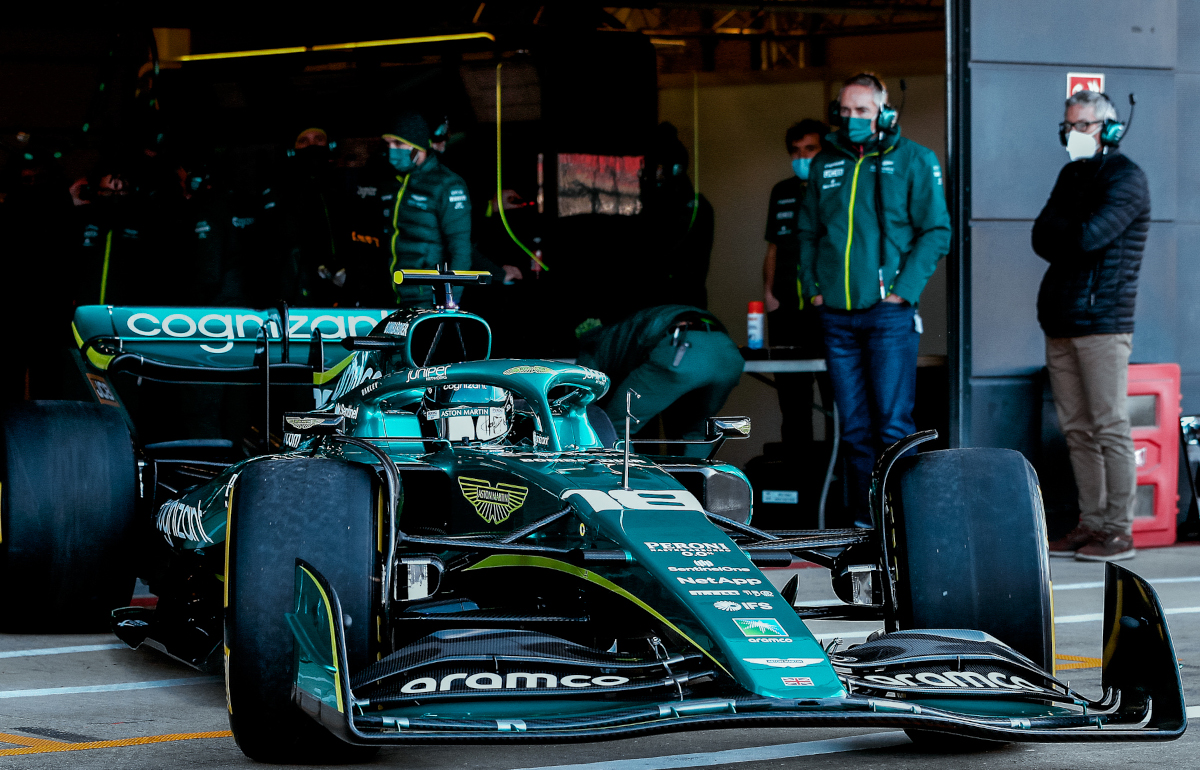 Aston Martin chief technical officer Andrew Green says the team's staff expansion is a "difficult process" as a new structure takes shape.
He said Aston Martin want to keep the mentality at the team of punching above its weight, with the Silverstone squad having garnered a reputation for outperforming their resources over the years.
But team owner Lawrence Stroll has worked hard to expand the team's workforce, by around 200 people in total, committed to building a new factory and has grand plans to build Aston Martin up to match the biggest teams in the sport in the ongoing development race in Formula 1.
While adding staff brings its benefits, Green admitted building the new car alongside the team bringing in personnel has made it an "intense" off-season for them.
"We are trying to expand, trying to get ourselves aligned on our ambitions for our five-year plan, so expansion is a difficult process to manage as well," Green explained to reporters including PlanetF1.
"It needs managing. It takes resource away from what would usually be pure development, so all in all it has been a really challenging year – the most intense winter I've ever experienced.
Fun in the sun. ☀️ pic.twitter.com/1EtqtPVUCC

— Aston Martin Aramco Cognizant F1 Team (@AstonMartinF1) February 24, 2022
"I'm really glad and proud of what we have achieved as a team to get this car ready."
The new regulations have been a challenge for every team to navigate over the past couple of years, with Haas even foregoing the opportunity to develop their 2021 car by putting their entire focus on being as prepared as possible for the 2022 season ahead.
Green has been a long-standing presence in Formula 1 and feels the amount of effort going into the new cars is completely justified, given how much of the car has changed.
"Oh, by far the biggest change in regulations I think the sport has ever seen," said Green when asked about how the new regulations fare against what has come before. "My career goes back to 1991.
"It trumps everything from '91, I think it trumps everything as far as F1 is concerned. It's a completely new concept and a completely different way of approaching a regulation as well. It's been a massive challenge.
"It's been exciting, for sure. There is so much to do, so much to learn and we are only just starting this exploration of the regulations. We have really only been looking at them and developing since January last year, so we haven't had a lot of time.
"When you think we started in January last year, the first time the wind tunnel runs and development started then, we had to be releasing a chassis six months later.
"So it really was intense. It was a lot of work and then you're trying to combine that with trying to compete in the season last year as well, which made things even harder."
Aston Martin only bought two Mercedes parts
Aston Martin only sourced two parts from Mercedes for their 2022 car.