Aston Martin take a dig at Alpine's '100-race' plan to fight for F1 titles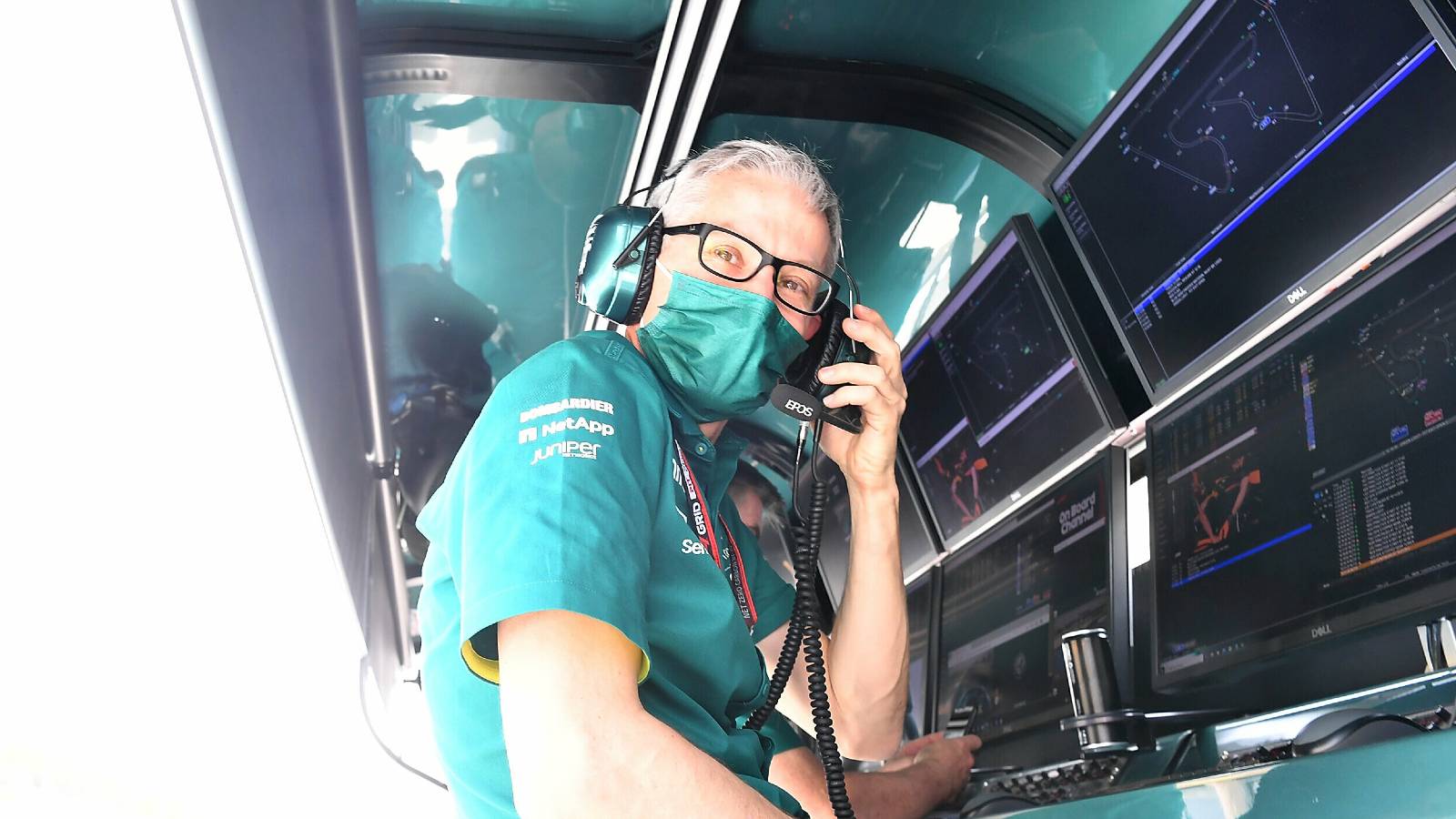 Aston Martin team boss Mike Krack has had a little dig at Alpine's "100-race" plan for championship success, saying his team is at least investing towards making that dream a reality.
Back in 2021 Alpine CEO Laurent Rossi spoke of a "100-race project, four years, four seasons" for the team to be fighting for the championship titles with team boss Otmar Szafnauer recently referring to it.
But while most will say Rossi's countdown back in 2021, Szafnauer seems to think it only started when he joined the team prior to the 2022 season after leaving Aston Martin.
"I think we're down to less than 80 now," he told Motorsport.com. "The 100 started in early 2022. So it's less than 80 from now."
But whether the 58-year-old is right in his numbers, or has given the team a bit of leeway, Krack has all but questioned what Alpine are doing to reach that goal.
Unlike Aston Martin, he says, who are investing heavily in the future with a new wind tunnel and state-of-the-art factory.
"Because we take it more seriously," he said in an interview with Spanish daily AS when asked why one should 'bet' on Aston Martin winning a title.
"Our ambitions are credible. No one on the grid has made the investments to achieve it.
"There are teams that say yes, that in three years they will be winning, that in a hundred races they will be winning , but what are they doing to win?
"With the factory, the wind tunnel, the new simulators, we are serious, there is a huge investment behind it.
"That's why Fernando [Alonso] was clear about it so quickly, in fact we didn't even have to convince him, he already knew it. He has his contacts everywhere. We are credible, we are not just talking, we are acting."
PlanetF1 recommends
Michael Schumacher's 10 iconic Formula 1 grand prix victories
Top 10 greatest Formula 1 seasons to end in Championship heartbreak
Top 10: The drivers with the highest win percentages in F1 history
Alonso has of course joined Aston Martin from Alpine, surprising Szafnauer and his Alpine bosses when he announced he wouldn't be taking up the one-year extension they'd offered, instead joining Aston Martin in a multi-year deal.
However, it can be said that last year's Aston Martin was not a car that looked capable of fighting for podium finishes never mind race wins or World titles.
The AMR22 scored just 55 points with the team down in seventh place in the Constructors' Championship.
Krack says this year's car will be a very different beast.
Asked if there'll be any similarities, he replied: "Absolutely nothing."
As such he's hopeful that this year's car will be an improvement on last season's.
"It is very easy to talk, to say if we are going to do this or that, but F1 is not that predictable," he said. "It is a relative game.
"With all the progress we're making, if all the teams make that progress we'll stay where we were. We have to go further than the others.
"Last year we started low and it was very hard to get to the front of the midfield. We want to start from a better base in 2023 because with the spending ceiling you cannot afford a bad start. Every step you try to take is very expensive.
"We were seventh in 2021, seventh in 2022 and we have to go from there."
Pressed as to whether podiums could be possible this year, he replied: "Not the same car. The same team, yes.
"All F1 teams are at a very high level. In 2022 there was overweight in the cars, there were different concepts of aerodynamics.
"After a year with these rules it will be easier to take a proper direction. Although not everyone will be able to make the same progress."