Part of Aston Martin's F1 2022 troubles came as a result of 'growing too quickly'
Mike Krack believes the rapid expansion of the team was one of the causes behind Aston Martin's troubles in 2022.
Aston Martin currently reside P9 in the Constructors' Championship with only Williams behind them and their lowly tally of 25 points is some way off owner Lawrence Stroll's stated goal of winning world titles.
Team principal Krack is reassured that Stroll's patience has been high and the feeling around the team is similar to when Red Bull were first getting off the ground according to a man who switch sides this year.
But for now, the problems remain and it is looking unlikely the team will finish any higher than their current position.
The 2022 campaign has a tumultuous one for the team. A new team principal arrived, they unveiled a whole new car twice and their senior driver announced he was retiring at the end of the year.
Krack, who has only been in the role since January, believes that the team's rapid expansion may have played a part in their downfall this campaign.
"We have a small structure that was relying on a few people where you put a lot of financial resources in and you grow very fast. And if you grow very fast, the whole structure cannot adapt so quickly," Krack said in an interview with the BBC.
"Normally you reduce the efficiency if you grow too quickly and this is something that has happened.
"The [car] concept that was decided was a direction that offered ultimately very high aerodynamic potential but due to porpoising it could never be exploited."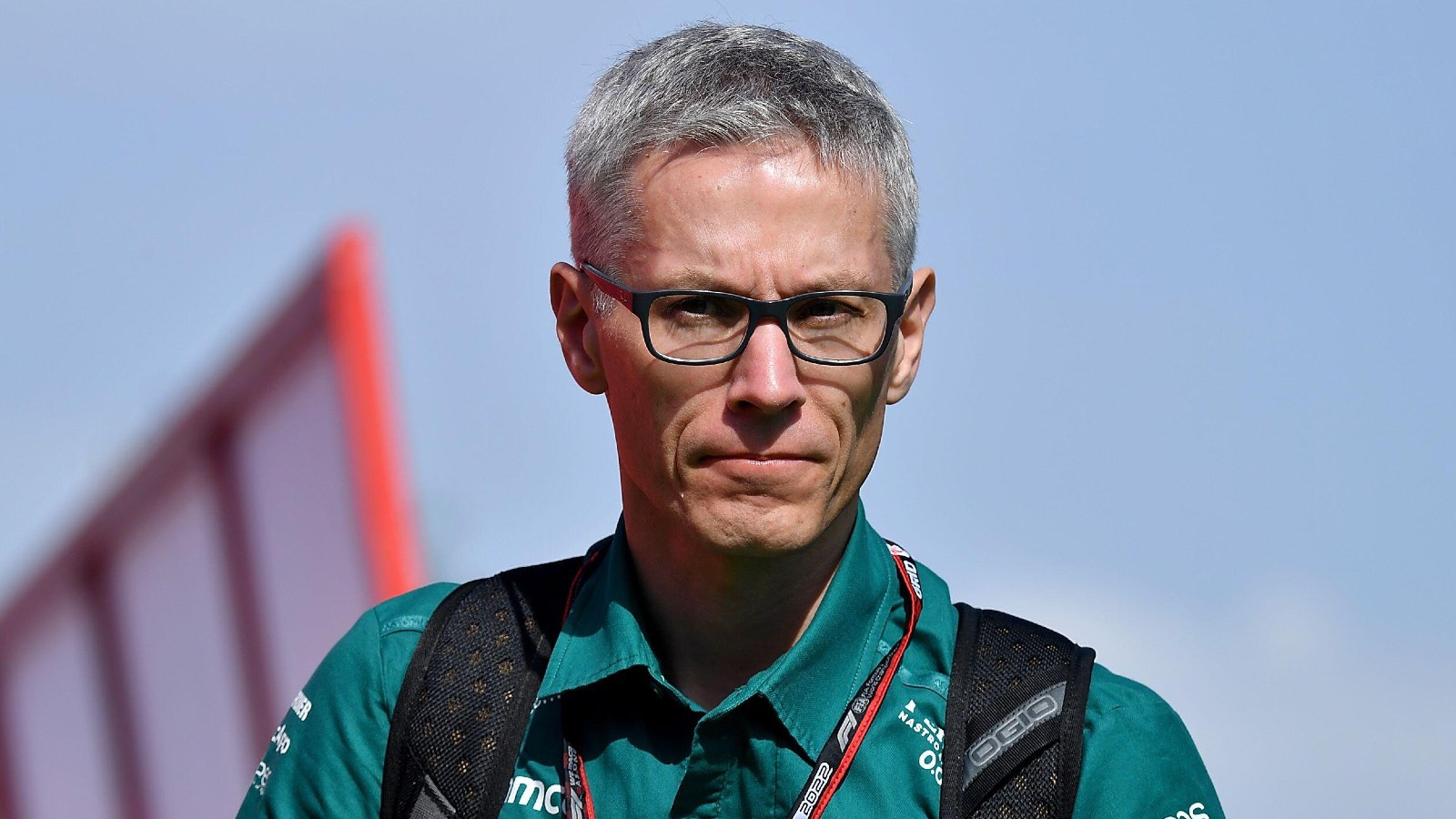 Aston Martin unveiled their B-spec model before the Spanish Grand Prix and while it has yielded improvements, it has not been to the level the team may have been expecting. Krack revealed it has been a slow process in order to get the AMR22 up to scratch.
"The reason we are improving is we have identified the technical weaknesses of the car and we worked hard on eliminating them and one after the other, some in parallel," the 50-year-old said.
"One is car weight, one is feedback to the drivers, and one is aerodynamic performance and we improved all areas and we continue to improve them.
"The rate of change and the developments we have taken to this point give me good confidence that we can continue this to the end of this season."
Next year, Krack will have not one but two powerful men demanding results when Fernando Alonso joins the team. Aston Martin have been warned that should things not go well, heads will roll.