New Aston Martin factory still 18 months away
Aston Martin have confirmed their new F1 factory plan is running 12 months behind schedule and due to open in August 2022.
The former Racing Point team have been rebranded to Aston Martin for 2021 with Sebastian Vettel and Lance Stroll forming their driver line-up.
It was never the plan to be able to move into the new facilities in time for the start of the forthcoming season, but originally it was hoped that could happen during the summer break.
But when the global health pandemic took hold in the spring of 2020, it soon became apparent that even that timeframe had become unrealistic.
Therefore the intention became August 2022, as outlined by team principal Otmar Szafnauer last summer, and that remains the case.
"[The plans are] online, but the line and the timing has changed because of Covid," said Szafnauer, referring to the development which will be housed on the site of the original factory, across the road from the Silverstone circuit.
"It's still the original plan. We have to make sure we right-size it.
"We are making progress. We are in the design phase now and all the departments are getting their input in to make sure it's the most efficient it can be, and it's online and on target to be opened and launched in August 2022."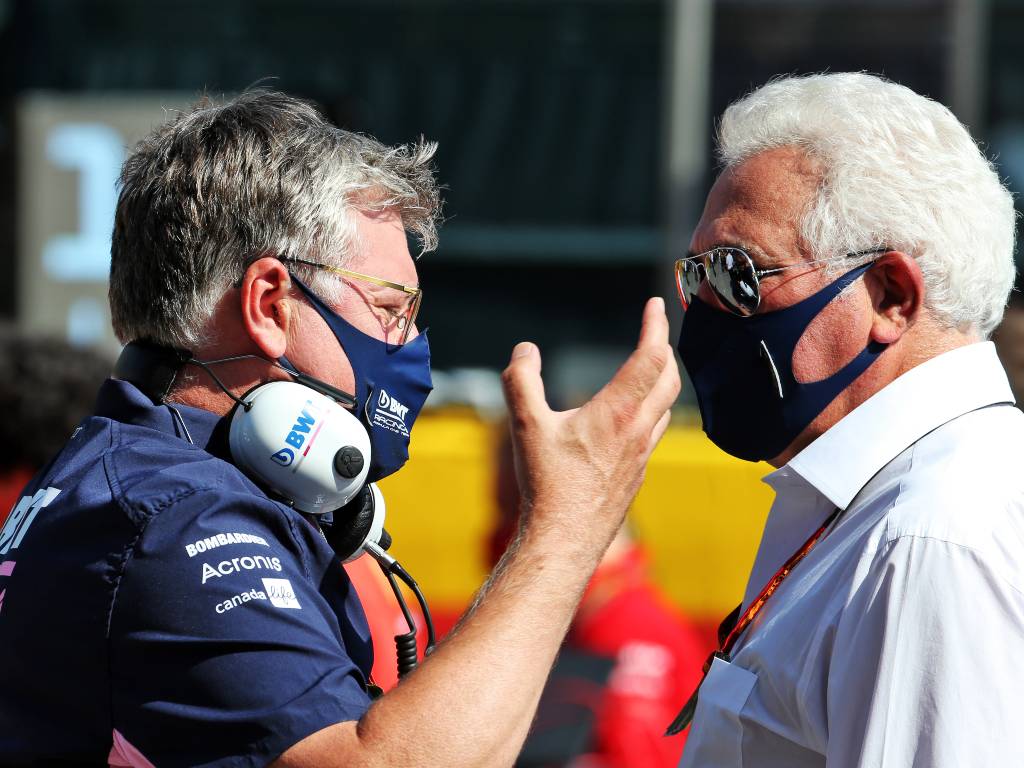 Sign up to the official Formula 1 store and save 10% on your first order!
Szafnauer also revealed that plans for the factory have not changed significantly as a result of the budget cap being introduced to Formula 1 this year, but that Aston Martin will keep an eye on how much it is costing as the spending limit is reduced by another $5m next year.
"I'm sure with the budget cap now we are all learning what trade-offs we make to be able to stay under the budget," said Szafnauer, quoted by the Formula 1 website.
"The plan for the factory is that if for some reason in the future the budget cap changes, the factory is scalable. But it hasn't changed much as a result of the budget cap."
Previously, it was reported that the new factory "will not be extravagant but fit for purpose".
The aim of the investment was to "help the team realise its longer-term ambitions, retain and attract talented staff and ultimately take the team to the next level".
Team owner Lawrence Stroll recently said that 'next level' was to challenge for regular race victories and ultimately World Championships.
Follow us on Twitter @Planet_F1 and like our Facebook page