Aston Martin confirm Felipe Drugovich will replace Lance Stroll if unfit for Bahrain GP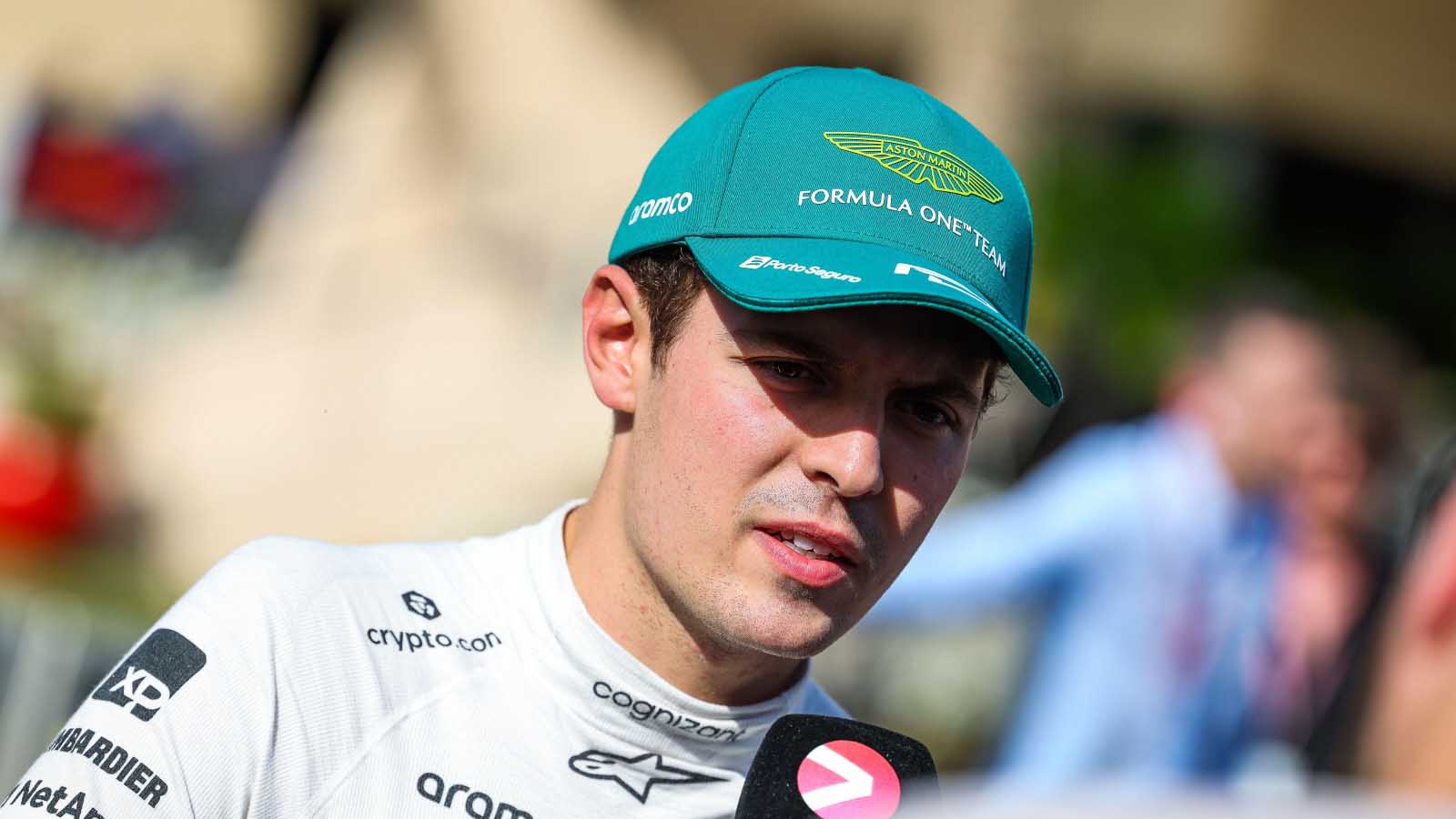 Aston Martin have confirmed that reserve driver Felipe Drugovich will be their chosen injury replacement for Lance Stroll next weekend, should he not be fit to race in the Bahrain Grand Prix.
The team assured that their regular race driver will be given every opportunity to recover and be in the cockpit as planned next weekend following injuries from a bicycle accident, but confirmed that Drugovich, who took part in pre-season testing alongside Fernando Alonso in Stroll's place, would deputise if needed.
An Aston Martin statement read: "The team will continue to give Lance every chance to race, pending recovery from his injury. Should he not be fit to compete, then Felipe will drive the AMR23 alongside Fernando."
Team principal Mike Krack confirmed to media including PlanetF1.com on Saturday night that the team had several "Plan B" options if Stroll is unable to race in the 2023 season opener, and could not fully rule out the possibility of the recently-retired Sebastian Vettel being one of them – but this newest announcement confirms the team will use their reserve driver and the current Formula 2 champion instead, though Stroll is still very much their "Plan A" option.
The current status of Stroll's injuries is still unknown, but the contingency plan is now in place at Aston Martin if the Canadian is unable to race in Bahrain next weekend, and Krack is waiting to hear from his doctors about the state of his fitness.
PlanetF1.com recommends
Conclusions from F1 2023 Testing: Red Bull favourites, Alonso's masterstroke
F1 2023 pre-season testing: All the key stats and facts from Bahrain
Bahrain test Day Three report: Sergio Perez on top, Alfa fight back from PU issues
"I don't know, at this point. I honestly don't know at this point," he told media, including PlanetF1.com, on Saturday night when asked about Stroll's chances of being fit to race next weekend.
"It's our Plan A, obviously, you want to have Lance back in the car. But we have to wait for what he says and what the doctors say."
Drugovich completed 117 laps behind the wheel of the AMR23 in two half-day stints with the team during testing, with Fernando Alonso taking up most of their testing duties in Bahrain.