Could a move to Aston Martin or Ferrari await Lewis Hamilton if Mercedes 'stay like this?'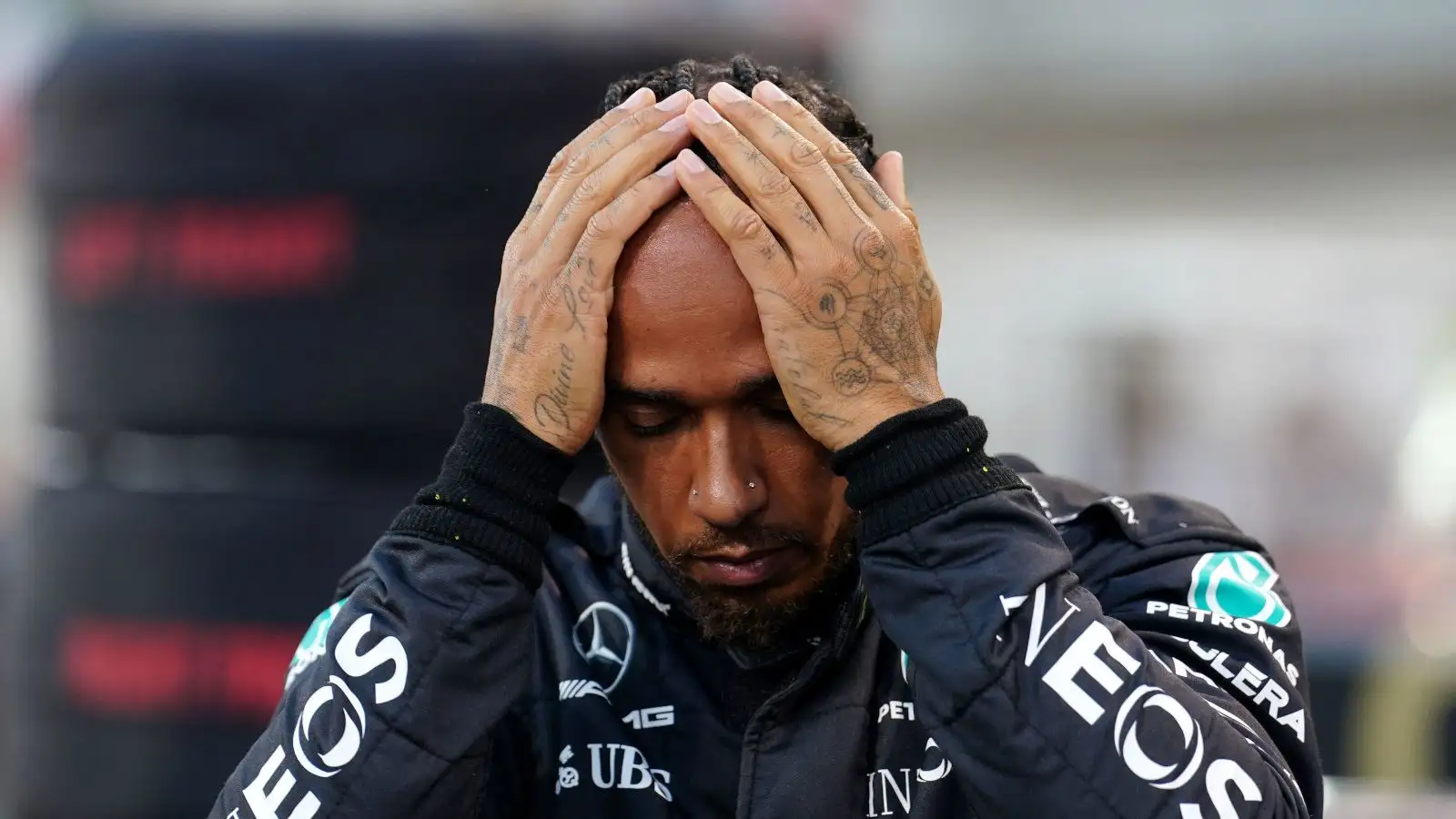 Amidst the first sign of a potential crack in his relationship with Mercedes following his criticism at the Bahrain GP, Sky Sports' Simon Lazenby has asked whether a move to Ferrari could be in Lewis Hamilton's future.
Mercedes' 2023 championship began on a sour note for the team, Hamilton a distant P5 at the Bahrain Grand Prix where his team-mate George Russell was seventh.
The Brackley squad admitted the W14 wasn't up to scratch, the car lacking in downforce with Toto Wolff questioning whether the package could even be made successful down the line.
Hamilton isn't impressed, the seven-time World Champion revealing Mercedes didn't "listen" to him when he told them what the car needed.
"Last year, I told them the issues that are with the car," he told the BBC's Chequered Flag podcast. "Like, I've driven so many cars in my life, so I know what a car needs, I know what a car doesn't need.
"And I think it's really about accountability, it's about owning up and saying 'yeah, you know what, we didn't listen to you, it's not where it needs to be and we've got to work'."
It has the paddock asking what comes next, not just for Mercedes but for the driver too.
Out of contract at the end of this season, the Briton has yet to sign a new deal with past World Champions Jenson Button and Damon Hill speculating that's because he was waiting to see how competitive the car was.
Now that he knows, or at least has an idea, former F1 driver Karun Chandhok was asked on the Sky Sports F1 Podcast if Aston Martin could be option for Hamilton.
"I don't think that will happen," he replied. "You're going to tell Lawrence to sack his son. Good luck with that."
His Sky colleague Lazenby reckons if Hamilton does decide to leave Mercedes, Ferrari would be his number one choice.
"Not to Aston, but how can you rule out a move to Ferrari if [Mercedes] stay like this?" he said. "He's so desperate, so desperate for that eighth [title], that if Ferrari did manage to stay on the coattails and they were the nearest to Red Bull.
"He's not put his pen to paper yet on his contract. He's definitely waiting to see how this year's car felt."
PlanetF1.com recommends
Lewis Hamilton: Mercedes 'didn't listen' to me on W14, 'I know what a car needs'
Lewis Hamilton grilled in lie detector test with F1 future plans revealed
The complete driver and teams' standings after the Bahrain Grand Prix
But, he added, he can't see Hamilton swapping teams.
"I think the great relationship with the team and Toto will endure," he continued, "it's just I don't think you can ever rule out a move to Ferrari for racing drivers because it's their dream and he's said it before."
Fellow Sky Sports' pundit Naomi Schiff agrees.
"I think Lewis would be more likely to go to Ferrari," she said, "but I don't think he's going to leave Mercedes.
"He is very much a team player. I think he's also said he wants to leave his legacy there and be part of the team just like Niki [Lauda] was. I don't see him leaving last minute after all these years with the team."