Aston Martin foresee a 'flashpoint' at Jeddah's Turn 1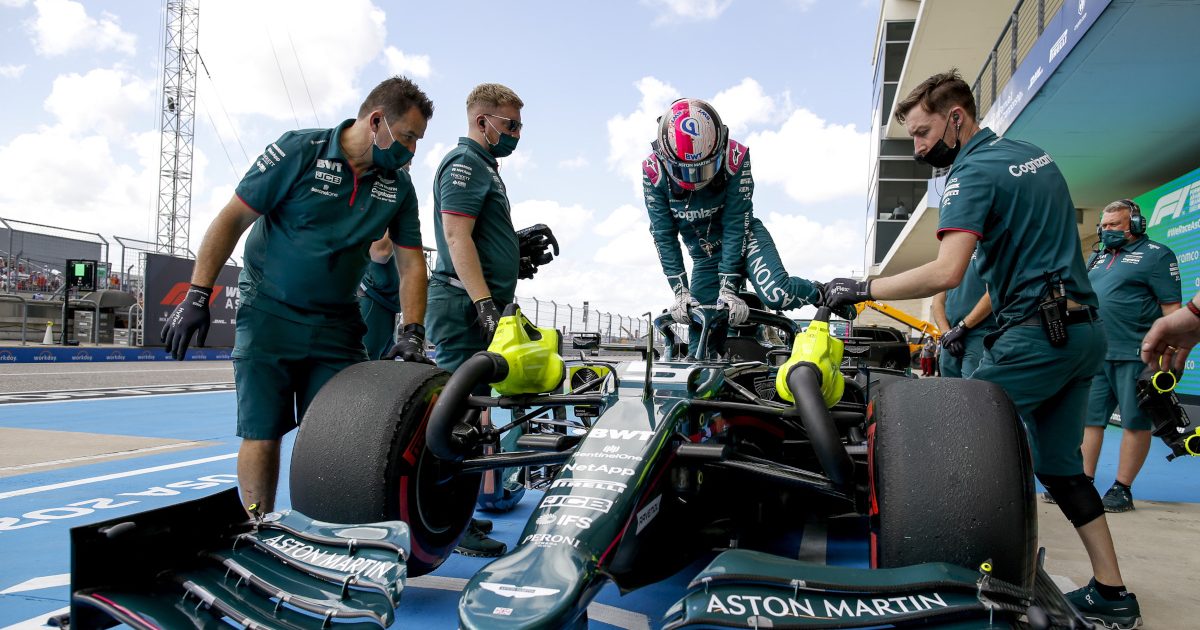 Racing at the Jeddah Corniche, Aston Martin predict the opening lap could see a "flashpoint" as the drivers all try to squeeze into Turn 1.
This season Saudi Arabia is hosting its inaugural Formula 1 grand prix, the race taking place on a temporary street circuit, the Jeddah Corniche circuit.
Although the track includes a whopping 27 corners, it is expected to be the second fastest on the calendar, only slower than Monza.
Designed by F1 circuit guru Hermann Tilke, the simulations have the drivers reaching an average speed of 252km/h.
Sebastian Vettel is looking forward to the challenge as he tries to add to his 43 points for the season.
"The circuit looks interesting," said the four-time World Champion. "It's very long, has plenty of corners and looks very fast.
"We have prepared for the track as much as we can, but there's nothing like getting laps on the board.
"We're aiming to score more points this weekend."
Ready to get back to it. 💚

📸 @ConorMcDPhoto pic.twitter.com/lYyAzF9bdS

— Aston Martin Cognizant F1 Team (@AstonMartinF1) December 1, 2021
Aston Martin, though, are predicting that the drivers' chances of securing points could hinge on whether or not they survive Turn 1.
'The run to Turn One could be a flashpoint in the race,' said the team, 'as drivers blast along a main straight of over 500m before braking into a very tight and narrow left-right flick through Turns One and Two'.
Staying out on track for all three practice sessions will be vital for all the drivers as they learn yet another new circuit, the second of this season.
"It's a brand-new track in Saudi Arabia, which means the early practice sessions will be crucial – and we'll be learning every lap of the weekend too," said Lance Stroll.
"It's a good challenge – and, after finishing sixth in Qatar, we want to carry that form into the final two races of the season to end our year on a high."
Aston Martin are seventh in the Constructors' Championship with 77 points.
That means the team is unlikely to catch sixth-placed AlphaTauri, who have 112, nor will they be caught by Williams, the Grove team sitting on 23 points.
Can Aston Martin record another double-points finish?
Will Aston Martin be able to score another double-points finish?