Aston Martin will bring 'half a new car' to Barcelona
Aston Martin will bring "half a new car" to the Spanish Grand Prix, according to Auto Motor und Sport's Michael Schmidt.
After failing to score in the opening three races of this year's championship, finishing P12 in all three, Aston Martin not only broke their duck at Imola but did so with a double points haul.
They were chasing down a second in Miami only for Sebastian Vettel to retire due to crash damage, Lance Stroll scoring a solitary point in 10th place.
Six points after five races is not what Lawrence Stroll signed up for when he bought the F1 team and rebranded it Aston Martin, and as such the team are reportedly set to spend what is probably a big chunk of their 2022 budget cap introducing "half a new car" at the Spanish Grand Prix.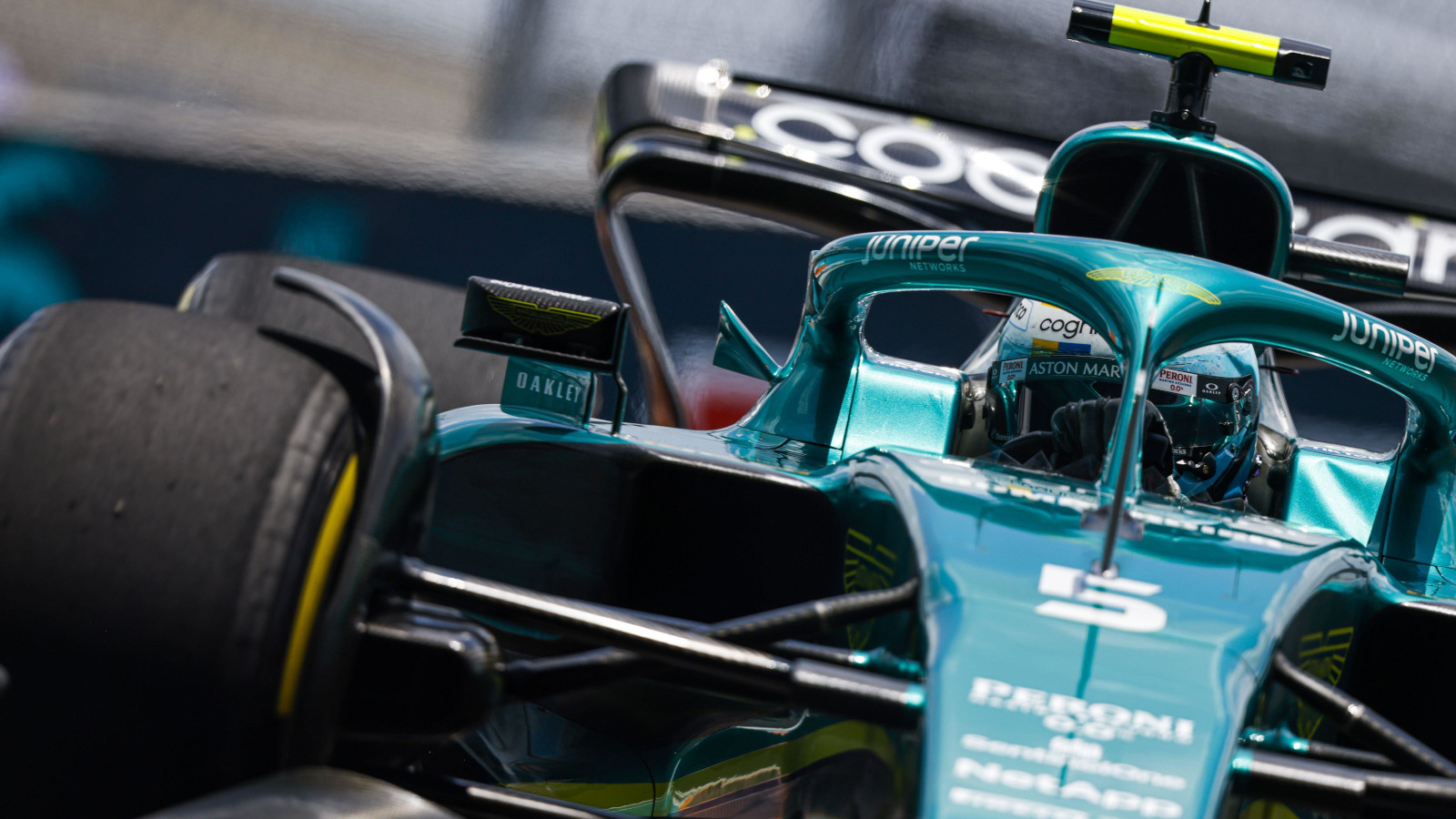 AMuS's Schmidt reports Aston Martin engineers have told him there will be big changes to the AMR22 at the Barcelona race, so much so they will be "very visible".
The car could look more like the championship-leading Ferrari F1-75 with a slimmer rear and wide sidepods.
Schmidt said: "Maybe it will be a Ferrari copy, let's see."
It would not be the first time Aston Martin copied a design, the team having raced a 'pink Mercedes' in 2020.
That led to the FIA clamping down on copycat designs, so while the revised AMR22 may look more like the Ferrari it will not be an exact copy.
However, Schmidt added it is not "100% certain" the car will be ready in time for the Barcelona race due to shortages of material the team need to build the car.
As such, the team may only have enough parts for one of the drivers to get the upgrade.
According to Schmidt, "technical director Andy Green is convinced there is more to the car than just midfield positions – therefore, a completely renewed AMR22 is already in the works.
"At first glance, it will differ significantly from its predecessor and should then also be immune to bouncing. The aim of the premiere is the Spanish GP, but delivery problems could delay the debut by a week. Or only one of the two B versions is ready in Barcelona."
Aston Martin hope the new half a car will eradicate their porpoising problems, the team having previously revealed they are having to run at a higher ride height than they would wish in order to minimise it.
That is costing them downforce and lap time, leaving the team down in ninth place in the Constructors' Championship.