The one key ingredient still missing for Aston Martin and Honda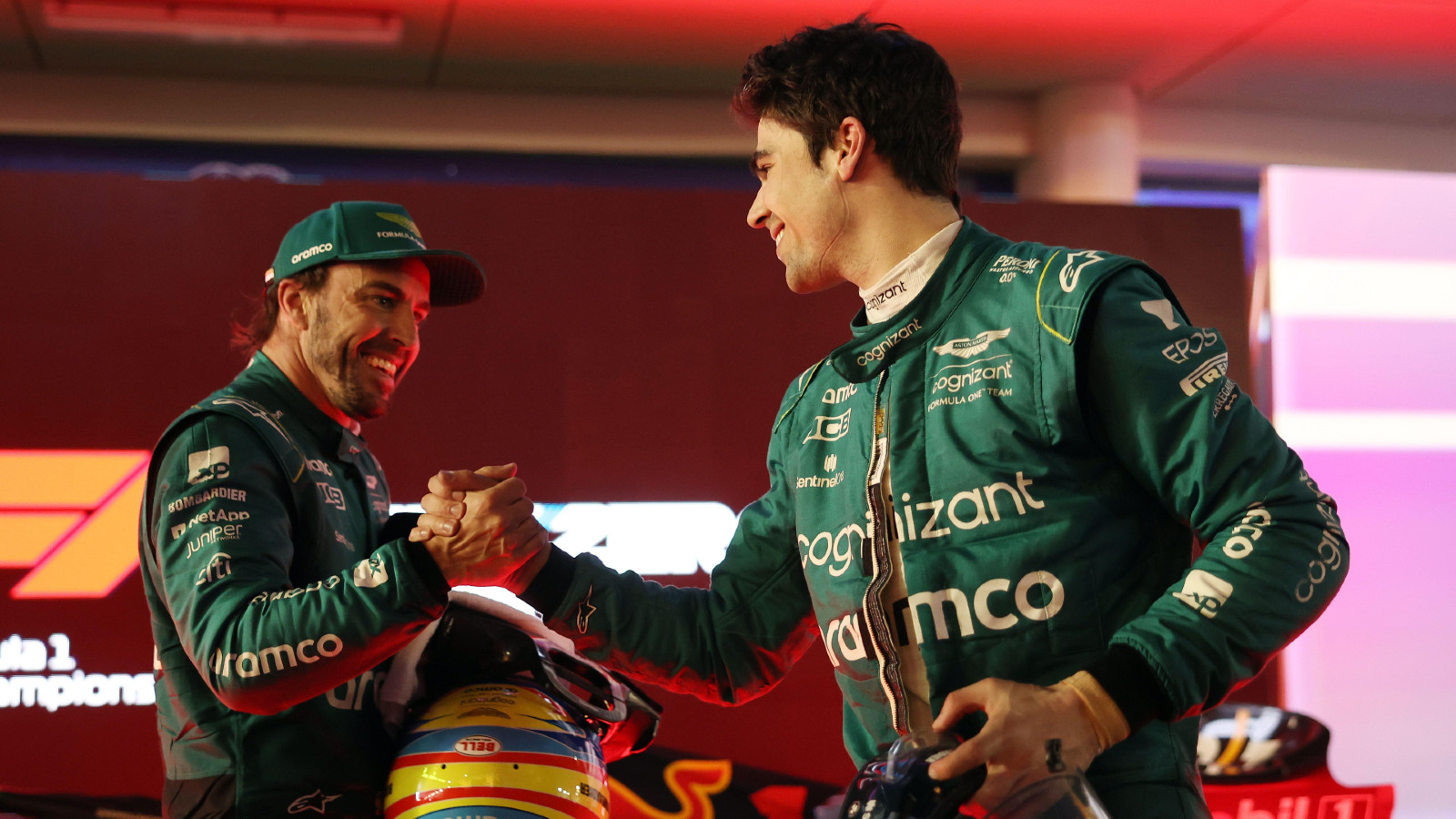 Three years from now Aston Martin will be a works team, almost a prerequisite in Formula 1 if the ambition is to win championship titles.
The team put an end to paddock whispers on Wednesday morning when they confirmed they'd done a deal with Honda for the 2026 season, and it is theirs and theirs alone with the team using the term 'works partnership' in the press release.
It is, as Group CEO Martin Whitmarsh put it, "one of the last parts of the jigsaw puzzle slotting into place for Aston Martin's ambitious plans in Formula One". But it's also easier said than done.
Hello Honda means goodbye Mercedes, gearbox and suspension included
Aston Martin's deal with Honda means the Silverstone team will be saying goodbye to the Mercedes power units. And perhaps the gearbox. And the rear suspension. Oh and pretty much the entire rear of the car.
Aston Martin currently take the complete rear end from Mercedes, including the gearbox and suspension components.
But while the team has in the past talked up Mercedes' immense experience and capabilities, this year it has been suggested those parts could actually be slowing Aston Martin as the rear of the car, Mercedes, doesn't quite work with the front and side of the car, Red Bull.
It has, it's been said, a notable impact on the effectiveness of the AMR23's diffuser, forcing Aston Martin to run larger, more draggy wings to make up for the diffuser being less efficient.
It had tech boss Dan Fallows saying at the beginning of the year, "as we move into the future and do things our own way, or take on our own projects, we're very mindful that we have to be able to do them at least as well if not better than they do. That's a capability that we would have to build up before we even talk about making those decisions."
Now it seems from Whitmarsh's comments in Wednesday's press conference the decision has now been made. "We have a great partnership with Mercedes, but we're here to win, and winning means beating our existing partner," he said. "If you're trying to win while relying on your competition, that's problematic."
It's a problem Aston Martin intend eradicating.
The team has already begun the build on a $240-million factory in Silverstone that is designed to be a "game-changer" and which includes a state-of-the-art wind tunnel. That means they'll no longer have to rely on Mercedes for that, and also no longer have to fit their schedule in with Mercedes.
Works teams win titles, customers do not
Whitmarsh's comments echo back to his former McLaren team boss' Ron Dennis' claims that an engine customer will never win a championship.
Speaking back in 2014, before McLaren swapped from Mercedes power to Honda, Dennis said: "My opinion, and it is an opinion held by many people within our organisation, is that you have no chance of winning the World Championship if you are not receiving the best engines from whoever is manufacturing your engines.
"And a modern grand prix engine at this moment in time is not about sheer power, it is about how you harvest the energy, it is about how you store the energy.
"Effectively, if you don't have the control of that process, meaning access to source code, then you are not going to be able to stabilise your car in the entry to corners etc., and you lose lots of lap time. Even though you have the same brand of engine that does not mean you have the ability to optimise the engine."
The FIA have since changed the regulations to state that engine manufacturers have to supply every team – works and customers – with the same spec engine and the same software.
But the big negative that exists – and always will – is that customers have to design their cars around the engine layout whereas the works team design the engine around the car.
The last time a customer team beat a works team to the titles was Red Bull over Renault, 2010 to 2013. Prior to that, either the customer didn't win or the engine manufacturer didn't have a 'works' outfit.
Harping back to the AMR23, yes it is beating Mercedes this season but the car is by no means in the same group as the Red Bull and that is said to be because the rear end caters to its Mercedes parts and doesn't align perfectly with the front of the car..
PlanetF1.com recommends
Honda president weighs in on the possibility of reuniting with Fernando Alonso
Aston Martin confirm Honda in 'one of the last parts of the jigsaw puzzle' for success
If Aston Martin can bring their own gearbox and suspension to the track, doing away with all Mercedes parts, they have a better chance of closing the gap. But, of course, they need to now employ the people who can.
"The nature of F1 is, if you want to win, it means beating Mercedes and it's extremely difficult to beat an organisation as good as Mercedes if you're reliant on them for intellectual property, facilities and components," Whitmarsh said.
Expect a major Aston Martin recruitment drive to kick off in the coming weeks. Alas Adrian Newey has already been locked in by Red Bull.
But herein lies a large part of the problem…
Even if Aston Martin sign with Honda, confirmed, use Fallows for the Red Bull-esque look, confirmed, and then bring in other people for the gearbox/rear suspension (although the latter could also be Red Bull-esque), they still only have half a driver line up.
Today Aston Martin's two drivers are Fernando Alonso and Lance Stroll, one a 32-time grand prix winner closer to retirement than the start of this career and the other a, well, nought-times grand prix winner. For this season they have a four-time podium finisher in Alonso and again a nought in the other column.
And there has been little, some would say none at all, indication those numbers will change before the end of the season – at least in the nought column.
There has been little to few signs in Stroll's F1 career than he has the pace to take a race win never mind a World title, taking into account that even Pastor Maldonado won one as a sheer fluke back in 2012.
Aston Martin expecting the 24-year-old son of the team owner to emerge as Alonso's replacement – no podiums to four, 27 points to 75 – is laughable. Even Alonso talking up Stroll as a future World Champion, Aston Martin team leader, is taking a bucket – never mind a pinch – of salt over the shoulder.
If Aston Martin want that final piece of the winning puzzle they need to sign the next big thing to replace Alonso – Carlos Sainz, Pierre Gasly, Lando Norris. What they don't need, and shouldn't do, is put 2026 on Stroll's shoulders.
Even Honda stating that they'd like Yuki Tsunoda in one of the seats isn't a gamble worth betting on – at least not on today's form.
What Aston Martin-Honda need is a no nepotism line-up, one based on talent and pace, otherwise that final piece of the puzzle won't be worth the cardboard it is printed on.