The one team that Alfa Romeo hope to replicate in the years to come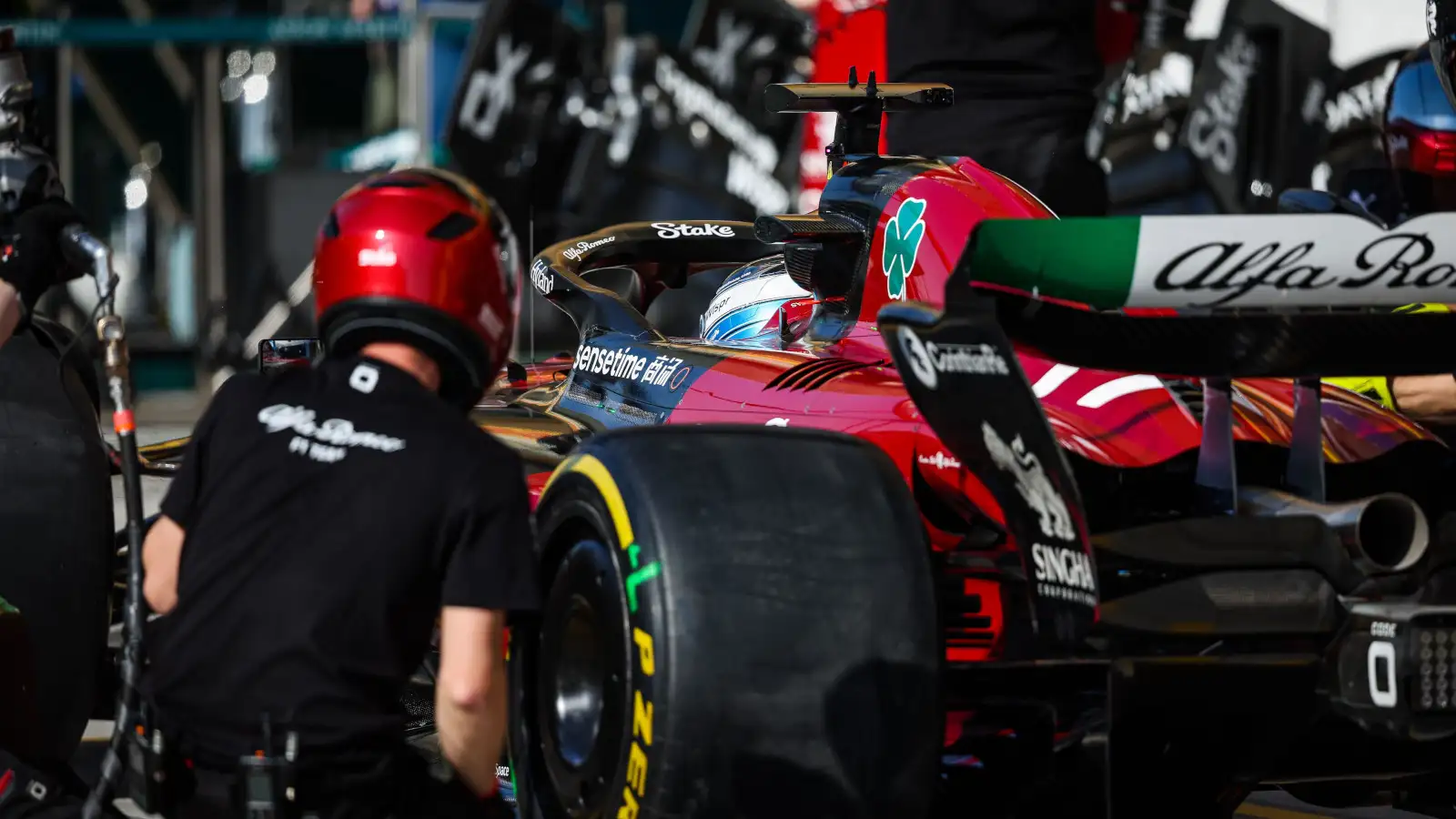 Struggling to score points while their main rival from last season has designed the second fastest car on the grid, Alessandro Alunni Bravi says Alfa Romeo can use Aston Martin as inspiration.
Six months ago Alfa Romeo were celebrating beating Aston Martin to sixth place in the Constructors' Championship with the Hinwil team holding them off at the final hurdle after a mid-season charge by Aston Martin.
That charge was led by the team's introduction of a B-spec 'green Red Bull', as the car was dubbed, the AMR22 scoring points in all but three races.
Having gambled on a different development path, Aston Martin have gone from strength to strength, and this year podium to podium, with Fernando Alonso scoring five in seven races. He in fact has more podium celebrations than Alfa Romeo have top-ten results.
As such Aston Martin are sitting third in the Constructors' Championship on 134 points while Alfa Romeo are down in eighth place with a mere eight points on the board.
But with Valtteri Bottas saying he wants podium results with Alfa Romeo, Alunni Bravi was asked if his team can replicate Aston Martin's rise.
"Aston Martin is an example for everyone, not just for us," the Sauber Group MD told Mundo Deportivo.
PlanetF1.com recommends
A surprise new name enters the mix for Audi's 2026 driver line-up
Alfa Romeo snap up ex-McLaren technical director in 'statement of intent' deal
"They have made very significant investments in the entire structure of the team, and in terms of skilled personnel, and have been able to make the right choices on a technical level. So it's an example to follow.
"And it is an important example to give hope to our staff, which shows that with work, with investments, with the right choices, we can improve and we can fight for important positions in the future.
"Naturally, it takes time, capacity and the commitment of everyone, but it is a path that we want to follow as a team, just as Aston Martin has done."
A path that in 2026 with see Audi take over the team with Sauber recently announcing former McLaren tech boss James Key as their new technical director.
Asked if he was 'surprised' by Aston Martin's leap up the order, the German said he wasn't as it's been a long road to get the Silverstone team to where it is today.
"It hasn't surprised me," he replied. "It should not be forgotten that Aston Martin was born from a very solid base from Force India and later Racing Point, which demonstrated for several years of being capable, despite having a limited budget, of being able to be between fourth and fifth place in the Constructors'.
"They already had a very solid base and they have added investments to that and a driver like Fernando Alonso, who is of a very high level and who is making a difference right now.
"So it is the result of good decisions, of a good plan and it is what we are doing now. The consequences of this will be seen over time, because ours, like Sauber and now with Alfa Romeo, is a journey that started in 2017 from 10th position in the manufacturers to sixth place in the World Championship last year."