Aston Martin: Lance Stroll return is 'Plan A'; Sebastian Vettel a 'Plan B' option?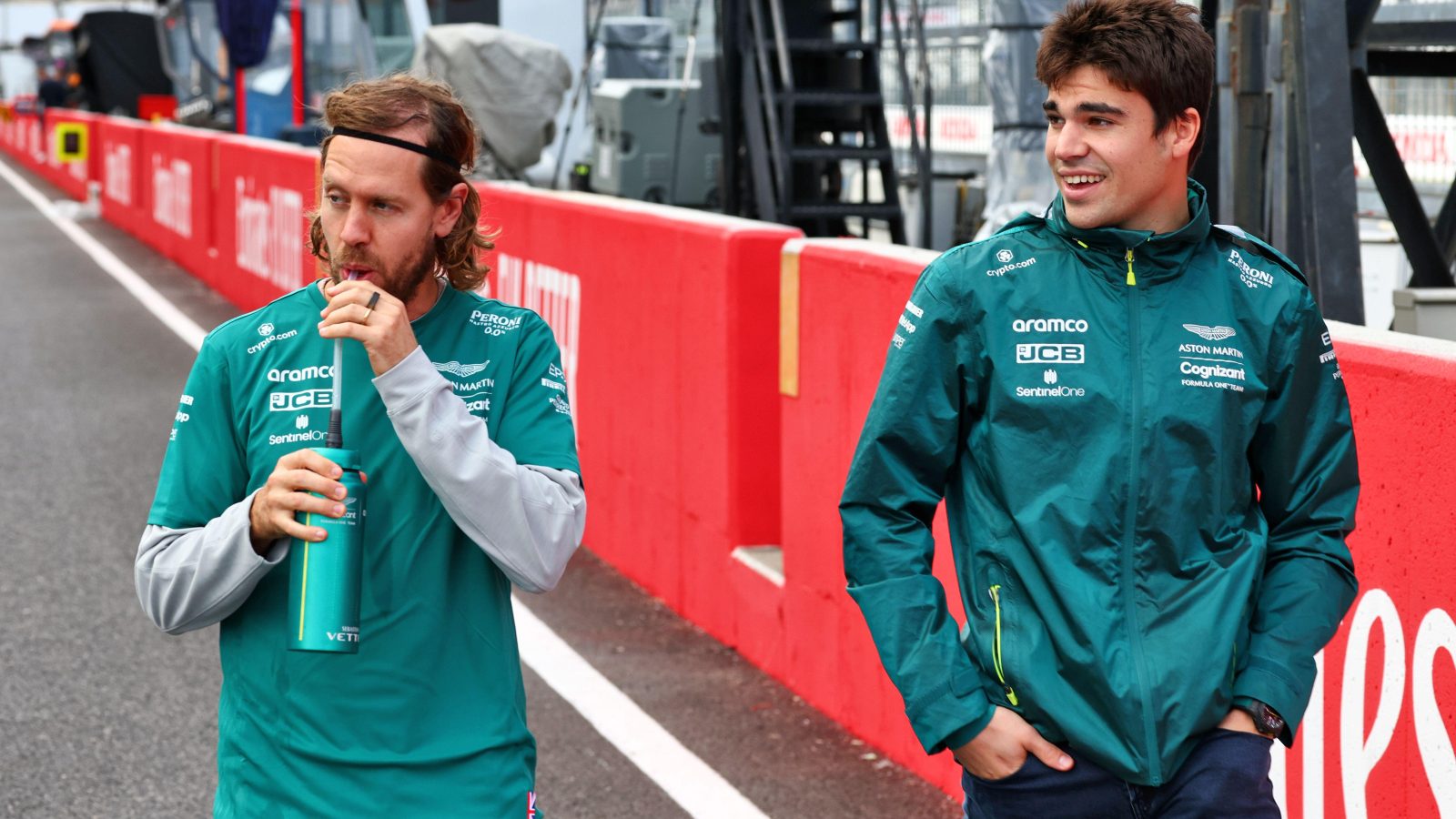 Aston Martin's Mike Krack says the decision over whether Lance Stroll can race or not next week hasn't yet been made.
Stroll was forced to sit out the pre-season test in Bahrain after picking up unspecified injuries in a cycling accident last week – Aston Martin forced to run reserve driver Felipe Drugovich alongside race driver Fernando Alonso across the three days of testing.
With just a handful of days off before first practice gets underway for the season-opening Bahrain Grand Prix, the race for Stroll to recover and climb back into the car is on – but Aston Martin are not yet able to confirm their planned course of action.
Nor are the team sure who might deputise for Stroll, should the Canadian be unable to take part in the race next week.
Following on from his press conference appearance on Thursday, where Krack was reluctant to reveal the extent of Stroll's injuries, he spoke with media following the final day of testing on Saturday to field further questions about what may happen next weekend.
"I don't know, at this point. I honestly don't know at this point," he told media, including PlanetF1.com, when asked about the chances of Stroll returning to his cockpit.
"It's our Plan A, obviously, you want to have Lance back in the car. But we have to wait for what he says and what the doctors say.
"The Plan B we have to decide – we have some Plan B's, but we have to decide the Plan B when Plan A is first. It's very simple: Can he drive or can he not drive?"
The options for Aston Martin are to turn to their reserve drivers Felipe Drugovich or Stoffel Vandoorne – with Drugovich the more likely option having taken part in the test with the AMR23.
But an option that can't be fully ruled out is the possibility of calling up the recently-retired Sebastian Vettel – the four-time World Champion called time on his career in Formula 1 after two years racing with Aston Martin.
Having only retired in late November, and having taken part in January's Race of Champions in Sweden, the German isn't a completely ludicrous option – and Krack didn't fully dismiss the idea.
"I have had a couple of phone calls with Sebastian," he revealed. "But this has been also last year, and this will continue in the future."
Pressed on whether Vettel had expressed any interest in the potentially vacant Aston Martin, Krack wryly smiled: "I will not tell you!"
PlanetF1.com recommends
Bahrain test Day Three report: Sergio Perez on top, Alfa fight back from PU issues
Fernando Alonso: We need a few races to really exploit the full potential of the car
'Aston Martin are at least fourth and could even pose a threat to Mercedes and Ferrari'
If Stroll's injuries turn out to be serious enough to sideline him for more than one race, Krack was asked about whether Vettel could be a more realistic option for Saudi Arabia should it be too short-notice for the call-up to Bahrain.
"This is very, very hypothetical," he said.
"First of all, our plan is to have Lance in the car. And then we continue to see. We have not made a final decision."
Krack also pointed out that, despite the team having two reserve drivers, they're under no rules obligation to have to call upon them: "You don't have to [use them]. There is a certain deadline that you have to meet but, until then, you are free."
Additional reporting by Thomas Maher