Aston Martin explain Lance Stroll's glaring struggles in Monza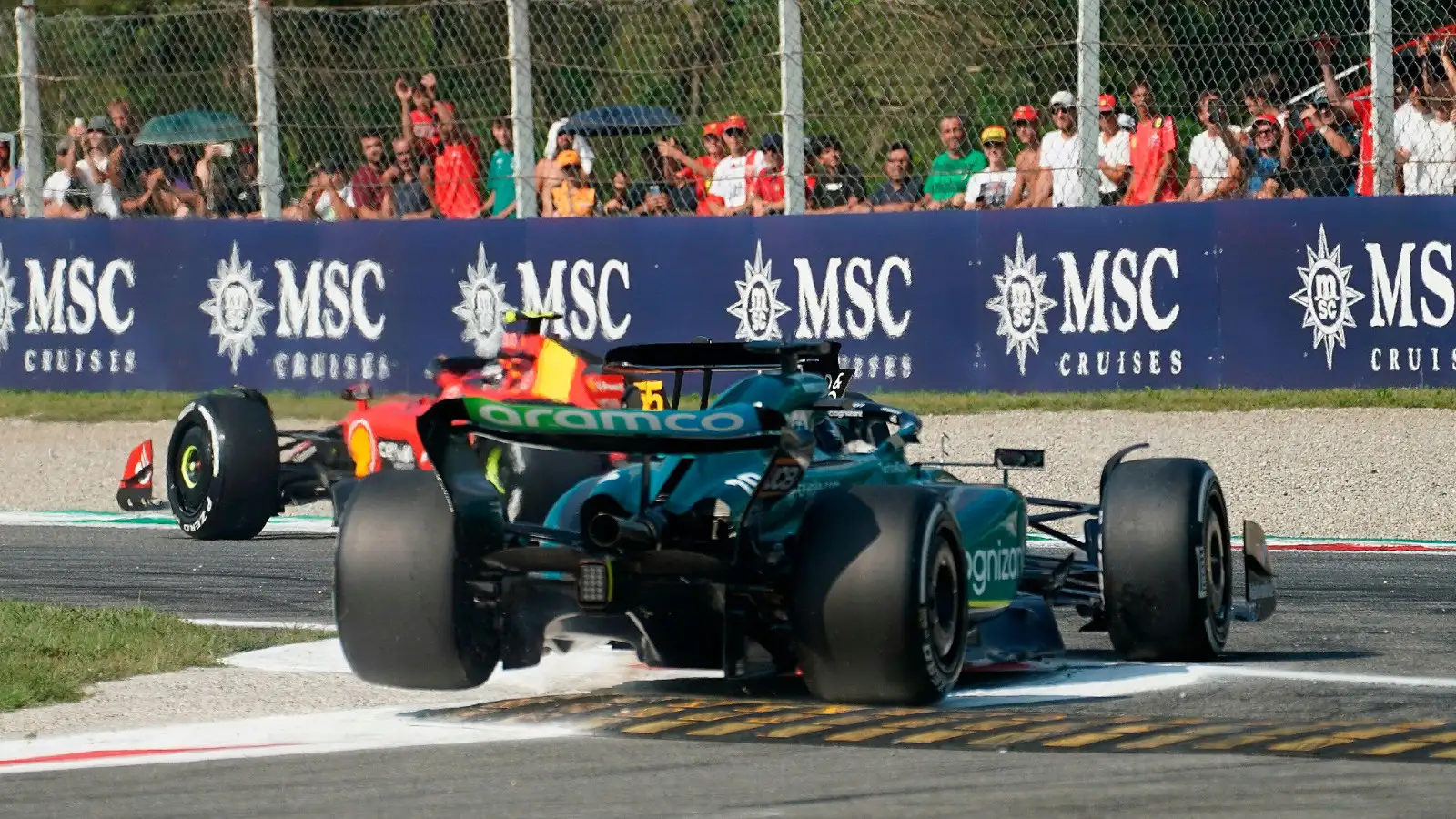 While Fernando Alonso progressed on into Q3 in his Aston Martin, Lance Stroll starts the Italian Grand Prix from last place.
Stroll was knocked out of qualifying at the first hurdle, finishing slowest of all as his best laptime was eight-tenths slower than what Fernando Alonso managed in the other AMR23.
Alonso would go on to progress into Q3, finishing 10th. While the Aston Martin car is not as competitive at Monza as perhaps at other circuits, Stroll's poor qualifying appeared completely at odds with the capabilities of the car.
Tom McCullough: Lance Stroll has lacked confidence this weekend
Stroll came into Saturday with minimal track time as he had given over his car to Felipe Drugovich for one of the mandatory rookie outings every team must do this season, before a fuel systems issue prevented him from taking part properly in FP2.
The Canadian appeared to find his feet quickly by placing 11th in FP3 on Saturday morning, half a second slower than Alonso, before his subdued qualifying showing.
Speaking to media, including PlanetF1.com, ahead of Sunday's race, Aston Martin's performance director Tom McCullough explained why Stroll has been solidly behind Alonso all weekend.
"Obviously with Felipe driving in free practice one, and then the car not even doing a timed lap in FP2, I think Lance was just on the back foot coming into Saturday," he said.
"The ride input of this track, the low rear wing level – it's one of those ones you take a bit of time to get into it.
"I think that's what you struggle with the most, to be honest. I have not found any problems with the car, it's just needing a few more laps really."
Expanding on the situation, McCullough pointed to how the whole field were covered by just 1.3 seconds from the front to the back.
"Obviously, it's so tight you know, I think there are 19 cars within a second," he said.
"He was a little bit on the back foot, they weren't the cleanest laps, but no big mistakes or anything.
"So I think he's lacking a bit of confidence in the car, which just comes from doing laps around here, and riding the kerbs hard and having the car moving around a lot – he was just a bit on the back foot with the number of laps he's got."
PlanetF1.com recommends
F1 2024 driver line-up: Who is confirmed for next season's grid?
Lawrence Stroll: How the Aston Martin F1 owner made his $3.6 billion fortune
What can Aston Martin achieve on Sunday's race?
With the high-speed nature of Monza apparently not suiting Aston Martin's car, McCullough said he's hopeful of a stronger showing in the Grand Prix.
"From a pure pace analysis, we have been roughly at about the fifth-fastest team here with AlphaTauri actually pretty strong too," he explained.
"I think we're close in pace to Mercedes and McLaren, but they're quicker than us so far. So we're hoping to be able to race those.
"AlphaTauri look strong too, so we'll be trying our best to carve through the other cars with Lance and see what we can do with the strategy.
"Obviously, looking at the F2 race and how eventful that was, anything's possible. sometimes you watch those support races, and we have a really dull race race. So I'm hoping that doesn't happen!"
Read Next: Red Bull warning to Ferrari despite Max Verstappen's P2 grid position