Aston Martin 'limitations' behind lack of car development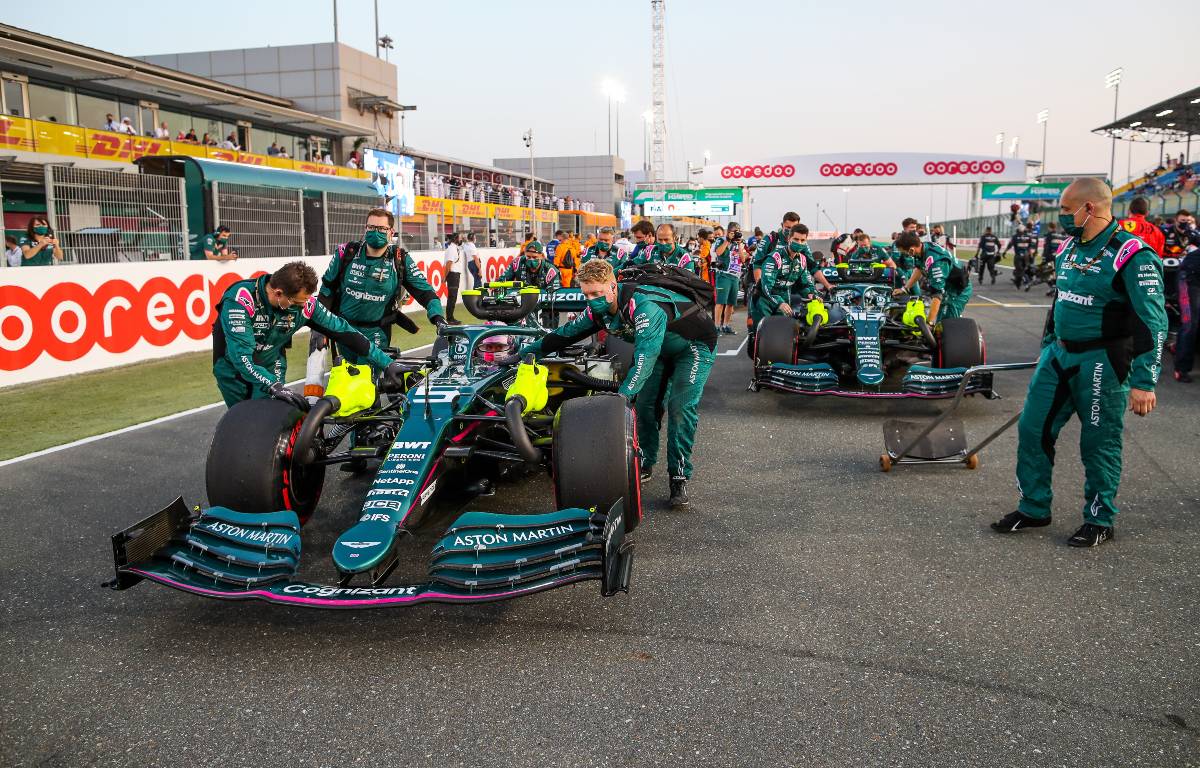 Aston Martin would like to have developed their 2021 challenger further but, unable to do so, they switched focus to 2022.
In response to the global pandemic, Formula 1 made the decision to delay the introduction of its new generation of cars from 2021 to 2022, while the chassis' of the 2020 cars were mostly carried over to the current season as a cost-cutting measure with teams permitted two development tokens.
Unfortunately for Aston Martin, the aerodynamic regulations were also heavily modified, with Formula 1 looking to cut downforce from the cars for safety reasons as the 18-inch Pirelli tyres were also delayed in their introduction until 2022.
Mercedes and Aston Martin were hit hardest by the aero changes and with limited development opportunities and limitations within their own team, Aston Martin have been unable to recover to the upper midfield battle consistently, instead finding themselves P7 in the Constructors' Championship with two rounds remaining.
Team boss Otmar Szafnauer has made it clear though that his squad have done everything within their power to improve the AMR21.
"Once the architecture was frozen and the changes were done, there was only so much you could do," Szafnauer told Motorsport-Magazin.com.
"There are many things we could have tried with a non-frozen architecture. But you couldn't. You could use those two tokens and that was it.
"We did our best to get something back. But at the same time, we had to stop getting downforce back for 2021 because we had limited resources and limited time in the wind tunnel."
Therefore, Aston Martin decided their best bet was to prioritise 2022 and the start of Formula 1's new regulations.
"We had to change to 2022, otherwise it would have affected our 2022 season," Szafnauer stated.
"Would we have liked to have been better [this season]? Yes. But we are also realistic we couldn't really get it back with our limited resources."
Aston Martin have embarked on an ambitious recruitment drive, with ex-McLaren Racing CEO Martin Whitmarsh already having arrived to become CEO of the Aston Martin Group.
Red Bull and Mercedes will also lose their respective aero chiefs to Aston Martin, with Dan Fallows and Eric Blandin set to make the switch during 2022.
It is all part of Aston Martin's goal to become World Champions within the next four to six years, but a solid base will be needed in the form of a competitive 2022 challenger.
And so far, the Silverstone-based team are happy with their work, continuously finding performance.
"We have set ourselves aggressive but achievable goals," said Szafnauer.
"And we are on track to achieve those aggressive and achievable goals. We still find good profits every week."