Major Aston Martin upgrades raise eyebrows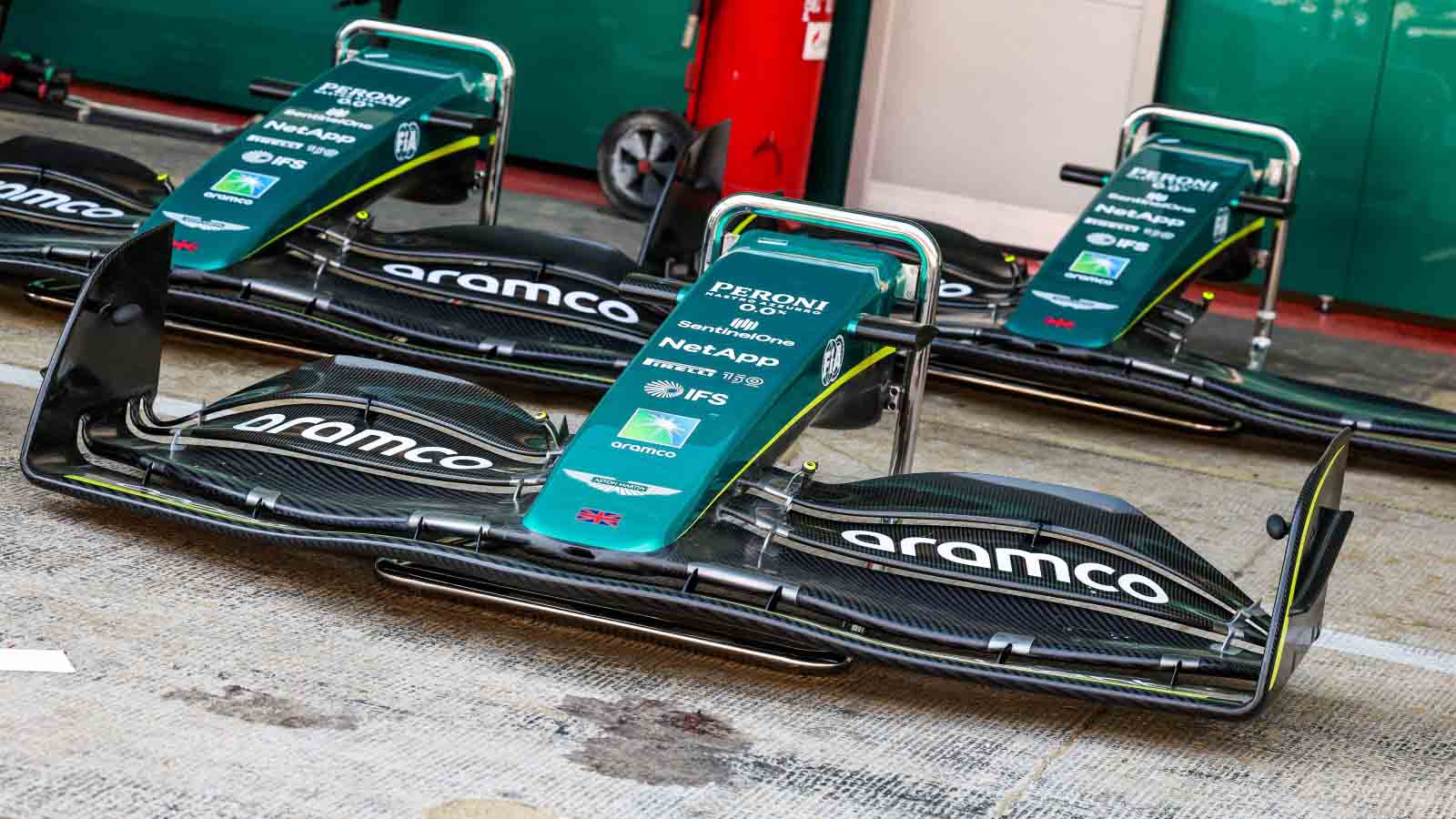 Aston Martin delivered on their promise of bringing significant upgrades to Barcelona, to a degree that sees a radically different AMR22 in the paddock.
Big changes were expected to the Aston Martin ahead of the weekend, and their upgrades have been wholesale across the car to the point where it could reasonably be described as a B-spec car.
A report from Germany claimed both Lance Stroll and Sebastian Vettel will run the updated cars at the weekend, as the team hope to pick themselves up from their lowly P9 standing in the Constructors' Championship as it stands.
That was confirmed to PlanetF1 on Friday morning, with a team press officer saying "both cars will be the same new spec".
El Aston Martin con las novedades

The Upgraded Aston Martin pic.twitter.com/ln3qcf34SJ

— Albert Fabrega (@AlbertFabrega) May 19, 2022
When pictures of the updated Aston Martin started circulating on Thursday, social media users were quick to point out the outward similarities to another team, with some users dubbing the AMR22 as a 'Green Red Bull', given its new look – although it is believed that significant changes to the car had been expected since pre-season testing took place.
The Silverstone team ran their 2020 car with widespread accusations that it was a 'Pink Mercedes', considering its striking resemblance to the 2019 Mercedes W10 – which eventually saw the team docked points, such was the closeness of their designs.
As for this week, the team turned up in Barcelona with a car that features a totally different sidepod design coupled with a new floor, with the changes brought in with the intention of solving the car's problems with porpoising.
Changes to the AMR22's rear wing and radiators have also been made, and team principal Mike Krack spoke previously of his desire to see Aston Martin bring some kind of update to every race this season, in the hope of bridging the gap to the rest of the midfield.
The B-version of the Aston Martin AMR22 has left the garage. Looks a bit like a repainted Red Bull. #AMuS #F1 #SpanishGP pic.twitter.com/h42SFJTkC4

— Tobi Grüner 🏁 (@tgruener) May 19, 2022
"[We] want to have continuous development and bring updates all the time – sometimes they are a bit bigger, sometimes a bit smaller, but it is important to keep the development alive," Krack said, quoted by MotorsportWeek.com.
"We have three main points we are working on. One is aero, the most important one. Second is car weight, very important as well.
"And the third is how we can provide better feedback [from the car] to our drivers that goes into the suspension, into the steering, these kinds of things, the set-up of the car."
Torquing Point: Aston Martin bringing 'half a new car' to Spain
Aston Martin are arguably making bigger changes than any other team when their B-spec AMR22 heads to Barcelona.