Aston Martin confirm Hulk will sub for Vettel at Jeddah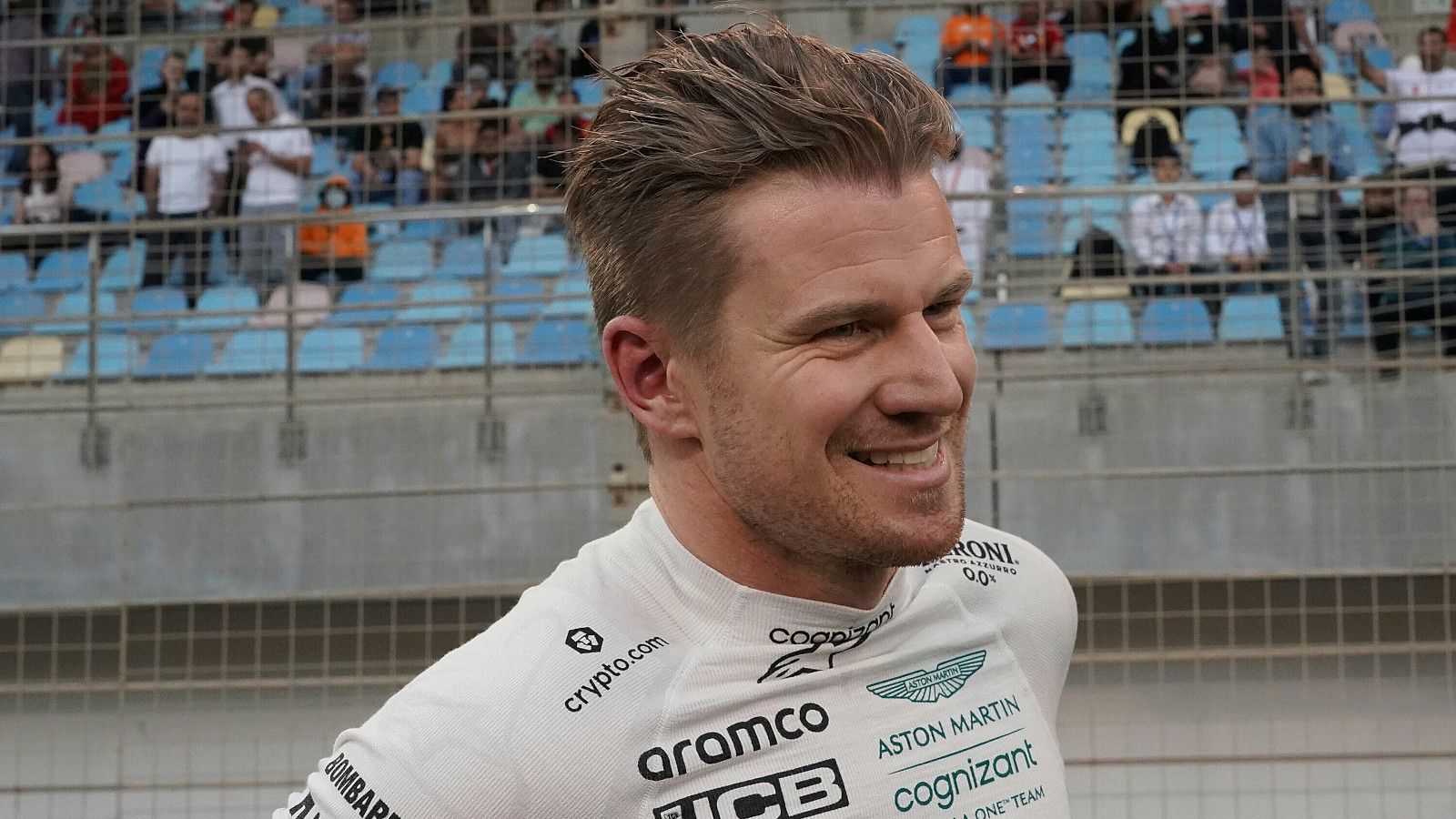 Nico Hulkenberg will once again fill in for Sebastian Vettel, the reserve driver in the AMR22 for the second race in succession.
Vettel was forced to sit out the season-opening Bahrain Grand Prix, the four-time World Champion testing positive for Covid-19 on the eve of the grand prix.
Hulkenberg, Aston Martin's reserve driver, was a late call up.
The former F1 driver, who failed to secure a permanent spot on the grid after Renault dropped him at the end of the 2019 season, qualified and finishing P17.
He'll be back in the car for the Saudi Arabian Grand Prix as Vettel has yet to record a negative test.
Aston Martin believe the four-time World Champion will be back for the Australian Grand Prix in mid-April.
#SaudiArabianGP Update:@HulkHulkenberg will practice, qualify and race alongside @lance_stroll.

Despite lack of mileage in the #AMR22, Nico coped well in Bahrain and we are sure he will do likewise in Jeddah.

We expect Sebastian Vettel to be fit for the #AustralianGP. pic.twitter.com/SgiSYwxZY2

— Aston Martin Aramco Cognizant F1 Team (@AstonMartinF1) March 25, 2022
Vettel is the second driver to test positive this year, the other being Daniel Ricciardo.
His positive test meant the McLaren driver wasn't able to take part in the final pre-season testing, missing all three days of running.
While Ricciardo revealed he was struck down by the virus, others have tested positive while being asymptomatic.
As such the drivers would rather it be left to them to decide if they are fit to race.
"I was definitely in a pretty tough place so I would have struggled," said the Aussie. "I was pretty knocked out from it.
"So I think it's really obviously case-by-case, and if you feel like you can do it then yeah, maybe show some kind of little fitness test and prove it. But I would have struggled a week ago."
Sergio Perez, the first driver to miss a race because of a positive test back in 2020, feels the drivers should be allowed to make the call.
"Covid has evolved so much that I think the best judge would be ourselves to know," he said.
"Like Daniel says, probably he wouldn't be able to race, but maybe there are other people or other drivers who get Covid and feel okay.
"It feels like the world is fully open, but F1 is very restrictive with the Covid things, so I think we should leave it up to the driver to decide.
"I think we have all raced once or less feeling really bad health-wise, and we are the judge as to say okay, we can race the way we are at the moment, or we can simply not.
"So if the driver feels comfortable to race like that, I wouldn't think it's a problem. The world seems to have moved on from it."