Aston Martin on their 'aggressive' 2022 car targets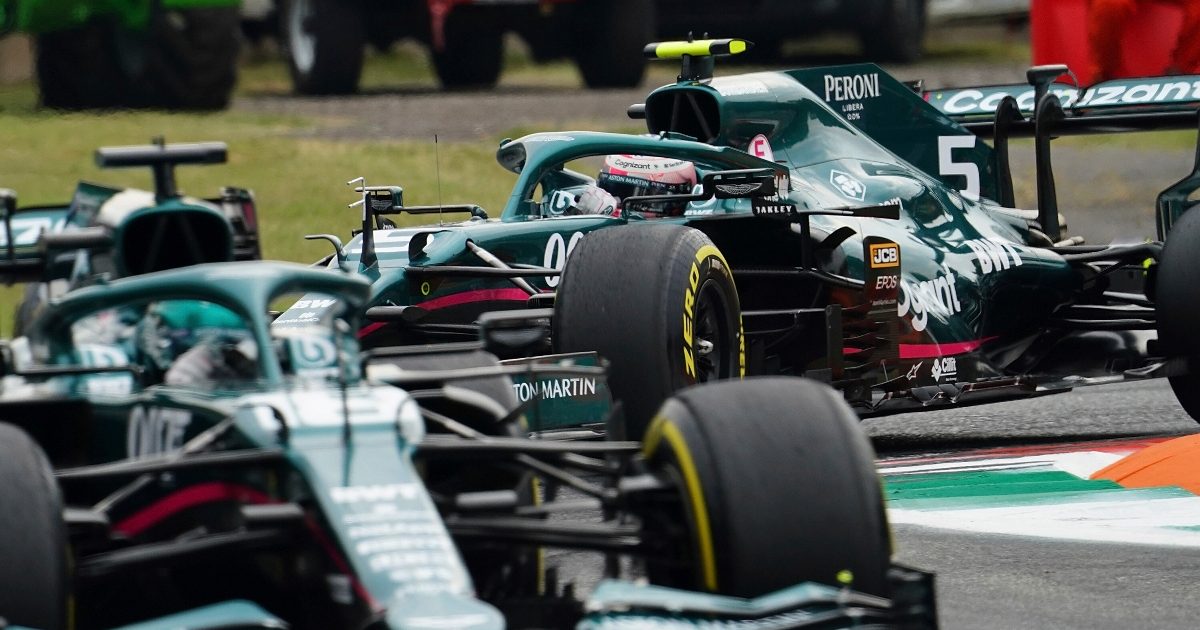 Aston Martin boss, Otmar Szafnauer, has said the team are meeting their "aggressive" targets set out for the 2022 season.
Aston Martin have made their mission statement clear in the years to come as they look to transform themselves from solid midfield team to World Championship contenders.
They hope the all-new regulations for the 2022 season and beyond, coupled with heavy investment from team owner Lawrence Stroll, will help them achieve that ambitious aim.
Whilst he has absolutely no idea how other teams are progressing towards the unknown of next season, Szafnauer is upbeat from an Aston Martin perspective.
"What I can say is we set ourselves aggressive but achievable targets and we're on track to meet those aggressive and achievable targets and we're still finding good gains every week," Sznafnauer said.
"But compared to the others it's impossible [to know], so really we will know in Bahrain or even in Barcelona [testing] when we know what others are done. It really is impossible to compare.
"Perhaps the others have set aggressive targets too and they're meeting them or exceeding them, nobody will tell you."
A change in the aero regulations for the 2021 campaign left Aston Martin on the back foot with their low-rake car. And while crucial work did go into improving this year's car, 2022 was still the predominant focal point for the team.
"Once the architecture was frozen and the changes were made there's only so much you can do," said Szafnauer.
"We did our best to claw some of that back but at the same time we had to stop trying to claw the downforce back for 2021 as we had limited amount of resource and limited amount of [wind] tunnel time and we had to switch over to '22 otherwise it would have impacted our '22 season as well.
He continued: "Would we have liked to have done better? Yes, but we're realistic that we couldn't really claw it back with the limited resource we have, and you've got to remember the architecture was frozen.
"There's lots of things with an unfrozen architecture we could have tried but we couldn't, we had those two [development] tokens to use and that was it."
Szafnauer has also given a vote of confidence to Sebastian Vettel, backing him to deliver the goods if Aston Martin can provide him with a decent car in 2022.
Can Aston Martin record another double-points finish?
Will Aston Martin be able to score another double-points finish?