Aston Martin boss not planning for Honda era without Fernando Alonso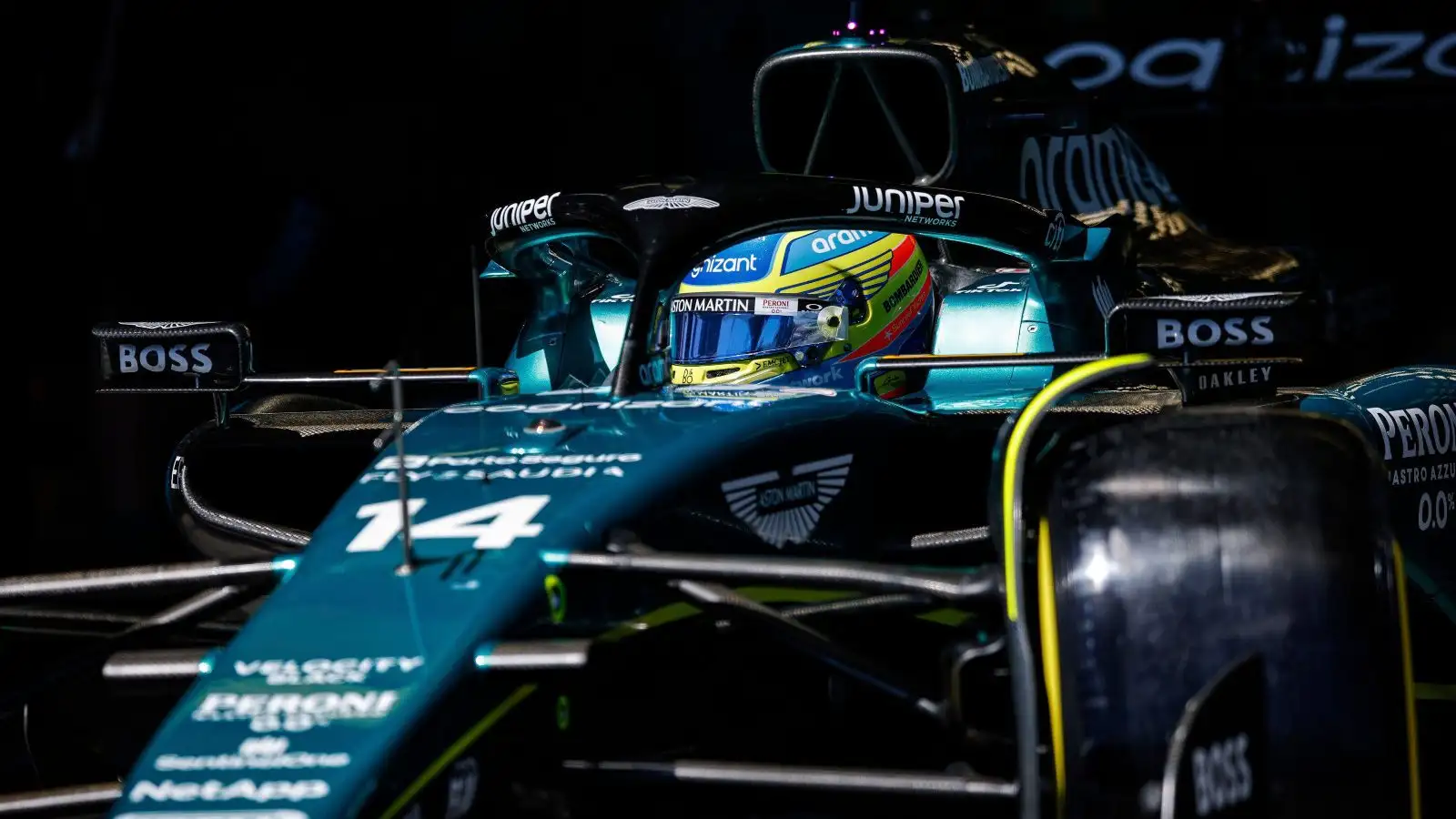 There may be almost three years to go before the Aston Martin-Honda era begins in 2026, but Aston Martin team boss Mike Krack does not see why Fernando Alonso will not be still driving for them by then.
Alonso made the switch from Alpine to Aston Martin for the F1 2023 campaign and already it is a move which has paid off handsomely, Alonso featuring on four of the five podiums so far this season with P3 finishes.
That leaves him as the closest challenger to the runaway Red Bull drivers, while also spearheading Aston Martin's Constructors' charge which currently sees them sitting P2. Not bad for a 41-year-old!
While for many drivers that is an age which takes them right to the very end of their F1 career, if they have not retired already, for Alonso he is going just as strong as he always has.
So, while in theory it would seem unrealistic that Alonso featured in the Honda era at Aston Martin when team and engine supplier partner up for 2026, at which point Alonso would be 44 turning 45, Krack does not see why Alonso cannot still be on the scene at that stage.
"I think there's no reason to think he should not be with us in the car in 2026," Krack told media personnel in Monaco. "I mean I cannot see one single reason why he would not be."
PlanetF1.com recommends
Red Bull made moves to stop becoming afterthought in Aston-Honda deal
Five potential Aston Martin-Honda driver line-ups for F1 2026
Alonso and Aston Martin are currently proving that being a power unit customer is not a barrier in this version of Formula 1, with team and driver ahead of their supplier Mercedes.
But when the new power units come into play as of 2026, which focus on greater reliance on electrical energy, the use of fully-sustainable fuels and are cheaper, this is where Krack sees a marked change to the situation coming about.
From that stage, Krack believes having that status as a works team will be crucial for chasing wins and titles, making this deal with Honda, who currently power the dominant Red Bull team, a hugely significant link-up for Aston Martin.
He said: "I think one of the main things that you have if you look at the 2026 PU regulations and the chassis regulations that will be derived from them, there have been some workshops and working groups already since February last year, it shows you have to be fully integrated, or more and more integrated, with your PU, to design the right chassis for your regulations.
"This is something that if you have a works deal, or works agreement, that you are just more open.
"You can have much more info earlier with regards to energy management, which aero configuration you have to run, to set correct targets, and this is just a big asset or big advantage for these new kinds of regulations."
Before all of that though, the immediate challenge is this weekend's Monaco Grand Prix, arguably Alonso's best opportunity yet to claim career victory number 33 and smash the record for the longest gap between wins, his now running north of a decade.