Aston Martin, not Merc, queried Max's red flag moment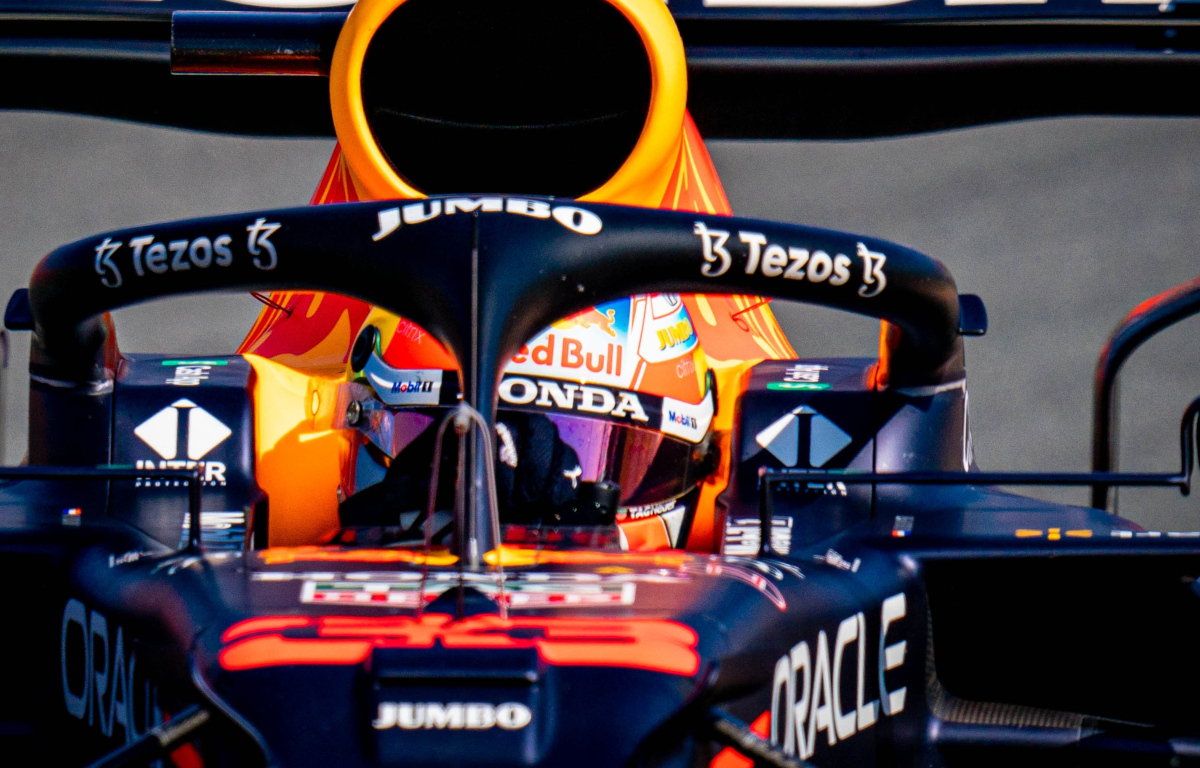 It was Aston Martin, not Mercedes, who brought Max Verstappen's red flag moment in FP2 to the attention of the Dutch GP stewards.
Ahead of Saturday's third practice session, Verstappen and Red Bull found themselves heading to the stewards office to respond to a potential red flag infringement, the Dutchman appearing to have overtaken Lance Stroll after the red flags were thrown for Nikita Mazepin's spin into the gravel.
Whilst that is the usual procedure, what wasn't was the fact that the moment took place on Friday and yet was only looked at on Saturday.
It begged the question who had brought it to the stewards' attention.
That, according to Auto Motor und Sport, was Aston Martin.
The German publication reports that on Saturday morning 'the stewards stopped Verstappen to question him about why he had overtaken Lance Stroll in the second red flag.
'The stewards reaction with a day's delay.
'Apparently not just because the recordings from Verstappen's on-board camera were not immediately available but because Aston Martin had asked the FIA ​​for an investigation.'
That, as to be expected, led to claims that Aston Martin were put up to it by Mercedes. Toto Wolff says this is not true.
"Aston Martin started it," said the Mercedes motorsport boss. "Then everyone else got involved."
The good news for Verstappen fans is that he escaped any punishment, the stewards ruling that between the red flag and him passing Stroll, there was a blink of an eye.
Its evident that Verstappen was on a fast lap while going pass Stroll was going on a cool down lap. Max slowed down immediately after he saw the red flags but he was already beside stroll at that time. FIA would do everything to give mercedes advantage on bulls pic.twitter.com/SHFSHl0NVy

— najaf 🇵🇸 (@beingjaf) September 4, 2021
Red Bull merchandise is available to purchase now via the official Formula 1 store
The stewards statement read: "It is our conclusion that the driver of Car 33 took every reasonable action to comply with the regulations in that he immediately reduced speed in a safe manner at the earliest opportunity upon the first indication of the red flag, even before a red flag or red light panel was visible to him, and that this satisfies the requirements of the Code (Art 2.5.4.1 b of Appendix H of the International Sporting Code)."
The stewards ruling meant when Verstappen took pole position he was able to keep it, and from there, as they say, the rest was history.