Aston Martin set to supply Safety Car in 2021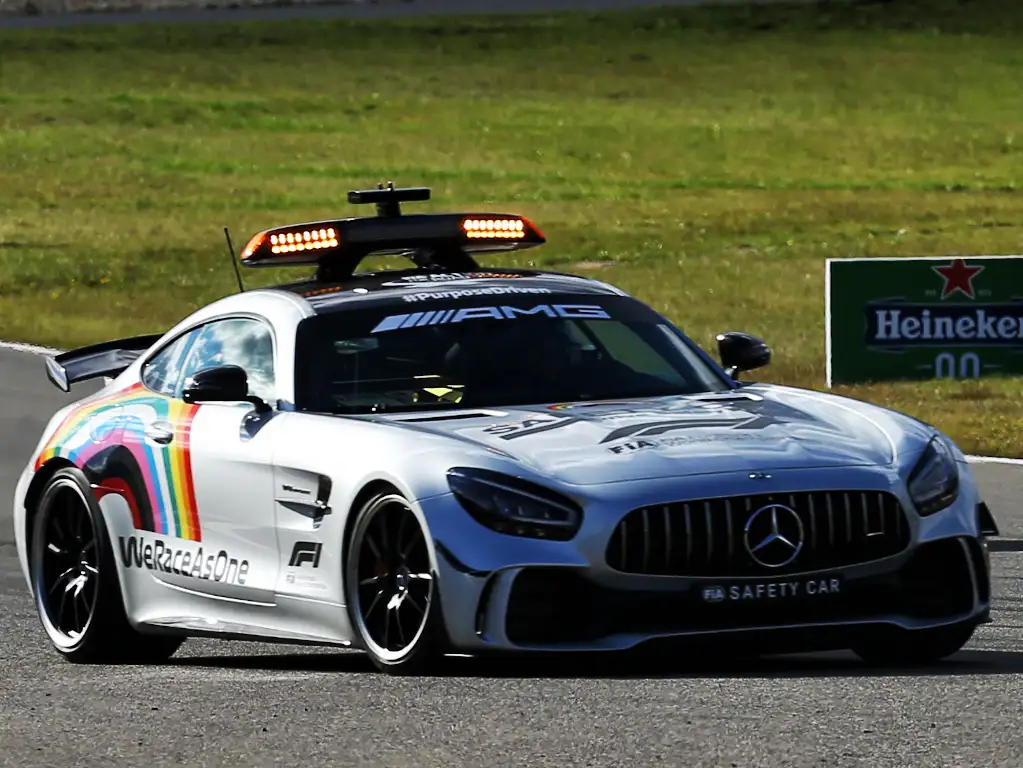 F1 is set to have a new Safety Car at races next year with Aston Martin reported to be sharing the duties with Mercedes.
Safety Cars have been exclusively supplied by the German manufacturer since 1996, with the current model being a Mercedes-AMG GT R.
But Motorsport.com are reporting that although no final decision has been made, it appears likely that the new Concorde Agreement, which is set to come in for 2021, has opened the door to a change regarding the provision of Safety Cars.
The report says that while Mercedes will continue to play a major role, which will include providing F1's medical car, talks are ongoing about a revised arrangement that will probably result in the Safety Car responsibilities being shared with Aston Martin.
That eventuality, which could see the Safety Car provision divided almost equally between the two car manufacturers across the season, would help share the financial burden between the two companies as F1 expands to a 23-race schedule.
Mercedes and Aston Martin have become increasingly close over the past 12 months, having reached deals on shareholding agreements and closer technical co-operation.
It was recently announced that Mercedes will increase their stake in Aston Martin to 20%, while also giving access to a range of their technologies – including powertrain and electric/electronic architecture.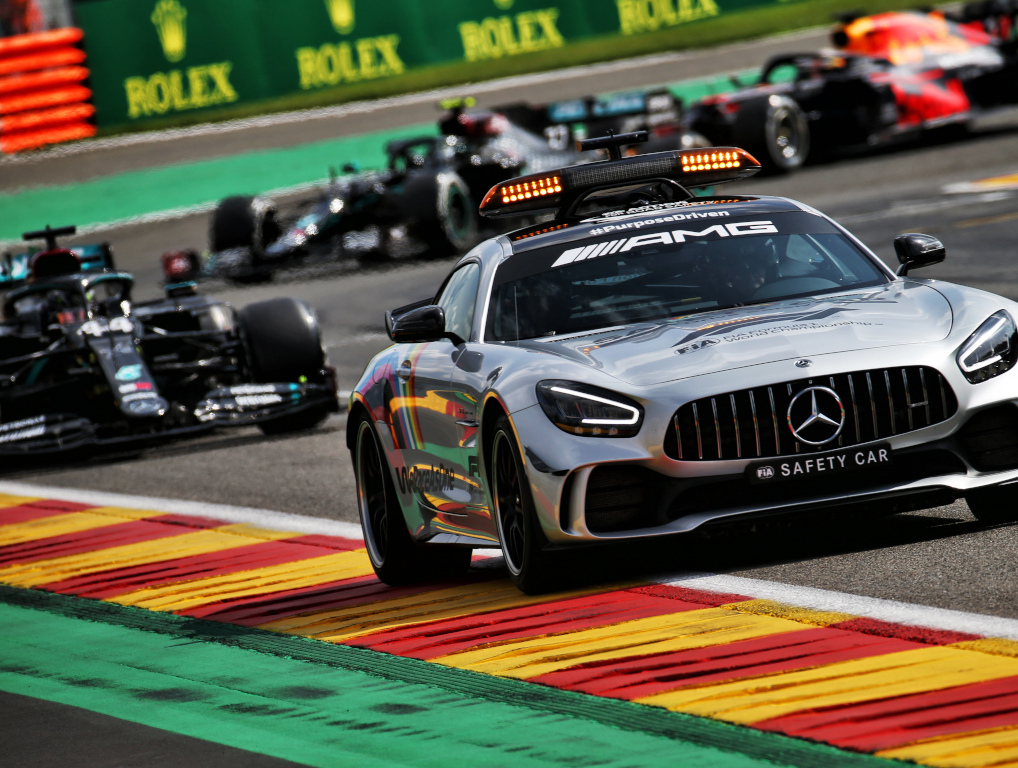 Get your hands on the official Mercedes 2020 collection via the Formula 1 store
Mercedes team principal Toto Wolff also has a private stake in Aston Martin and is a close friend of the car manufacturer's biggest shareholder, Lawrence Stroll.
Next year, Aston Martin return to Formula 1 with their own works team as they take over the naming rights for the Racing Point operation.
Stroll wants to use the marketing benefits of the sport to help boost Aston Martin's road car sales as they embark on an ambitious renewal of their operations following some difficult years.
The current Safety Car is the fastest in the sport's history, having been upgraded from the start of the 2018 season.
Its 4.0-litre V8 twin-turbo engine produces 585hp and can reach a top speed of 198mph.
The safety car has been driven by Bernd Maylander, the 49-year-old German, since 2000 at every race except one.
The Mercedes medical car is an AMG C 63 S Estate driven by Alan van der Merwe, the 40-year-old South African who won the British Formula 3 Championship in 2003 and is a former F1 test driver for BAR.
Follow us on Twitter @Planet_F1 and like our Facebook page