'Aston Martin pushed Vettel to decide after speaking with Alonso'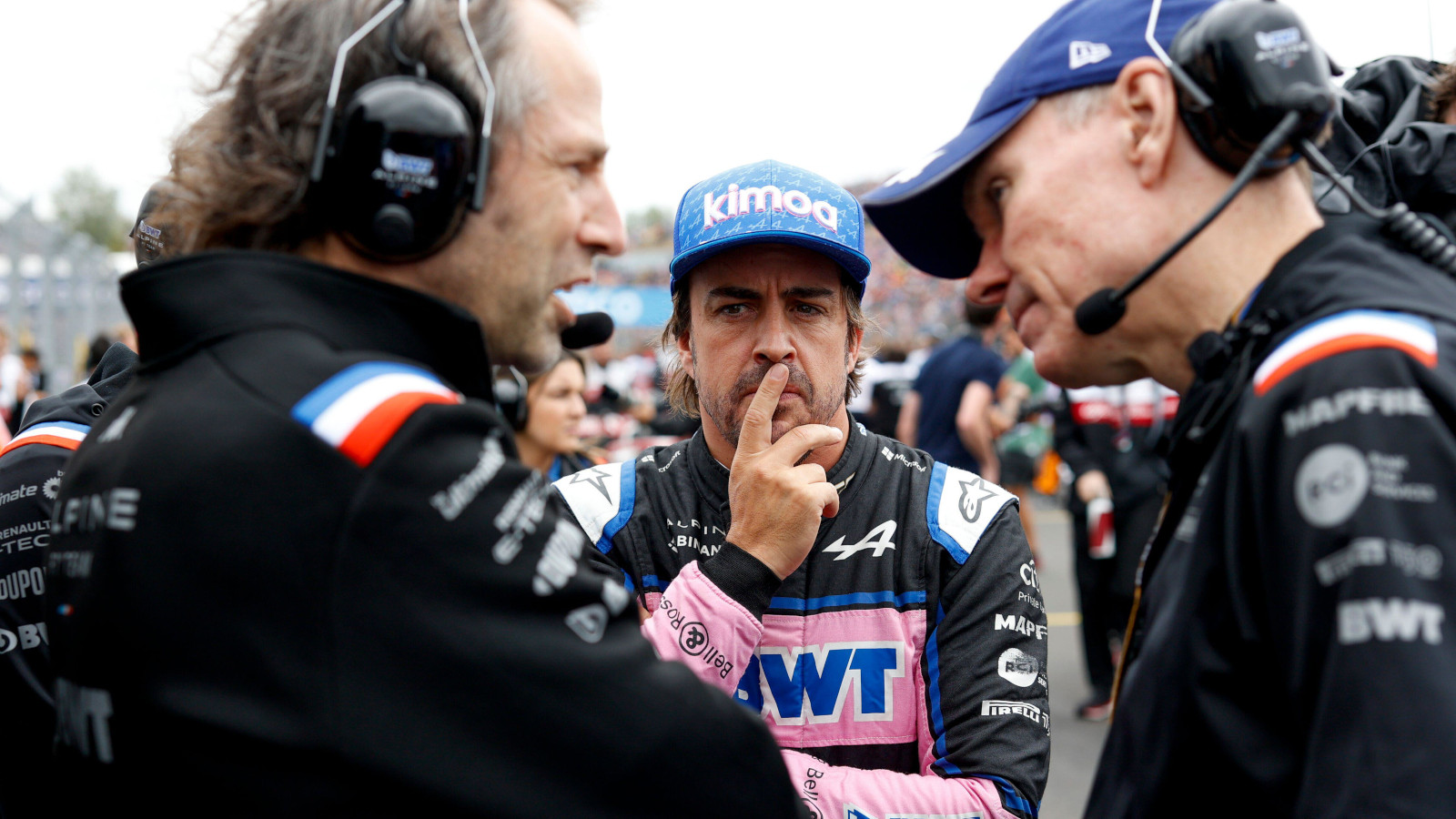 Sebastian Vettel's retirement announcement  came after Aston Martin 'requested' he make a decision before the summer break as the team had already been in talks with Fernando Alonso for a 'few weeks'.
That's according to a report from Auto Motor und Sport.
Vettel announced last Thursday that this season would be his last in Formula 1, the decision surprising many in the paddock.
It was thought that it also surprised Aston Martin as team boss Mike Krack said they did not have a "Plan B" in mind should Vettel opt not to continue.
But, according to AMuS's Tobias Gruner, it was with that Plan B in mind that Aston Martin urged Vettel to make a quick decision.
According to the respected F1 journalist, the "negotiations between the team and the driver [Alonso] have apparently been taking place in the past few weeks".
Keen to secure the Spaniard's signature before Alpine, trying to sweeten their one-year offer with a future drive in Le Mans, Aston Martin pressed Vettel to make a decision before Formula 1 headed off for its summer break.
"That's why Aston Martin recently approached Vettel with a request to make a decision about his future before the summer break," Gruner said.
The rest, as they say, is history.
"Team owner Lawrence Stroll met with Alonso in the Aston Martin motorhome in Hungary on Saturday," he continued, "where the new contract was apparently sealed."
Makes you think 😄 #F1 pic.twitter.com/ms7o5Alwot

— PlanetF1 (@Planet_F1) August 1, 2022
Aston Martin confirmed Alonso's signing early Monday morning, a decision that seems to have caught Alpine unaware.
Alonso and CEO Laurent Rossi, it has been said, were at loggerheads over the duration of the extension, the Spaniard wanting two years and an option for a third whereas Rossi only wanted to give him one in order to leave the seat open for Oscar Piastri come 2024.
According to The Race's Edd Straw, Alpine believed they were holding all the cards in their negotiations with Alonso – until they weren't.
"But," he said. "Vettel's retirement reconfigured the chess board. Suddenly, Alonso had a viable alternative.
"Yes, one that potentially has an even longer timeline to victory that might not be entirely compatible with the decline that will await even as formidable a competitor as Alonso, but one that can pay well, value him as he expects in terms of his contribution and that is – or at least should be – on an odyssey to the front of F1.
"Alonso would surely have taken the longer-term Alpine deal were it offered. It's understood that there were others in the team in senior positions who felt that was the right move.
"But Rossi held firm, either in the assumption Alonso would acquiesce or not caring if he didn't on the basis that no driver is bigger than the team. Either of those would be intolerable to Alonso.
"This is the outcome."
Alonso at Aston Martin could be 'fabulous' for both parties
PlanetF1's Jon Wilde and Oliver Harden feel Fernando Alonso heading to Aston Martin could pay plenty of dividends.