Aston Martin confirm intent to appeal Vettel disqualification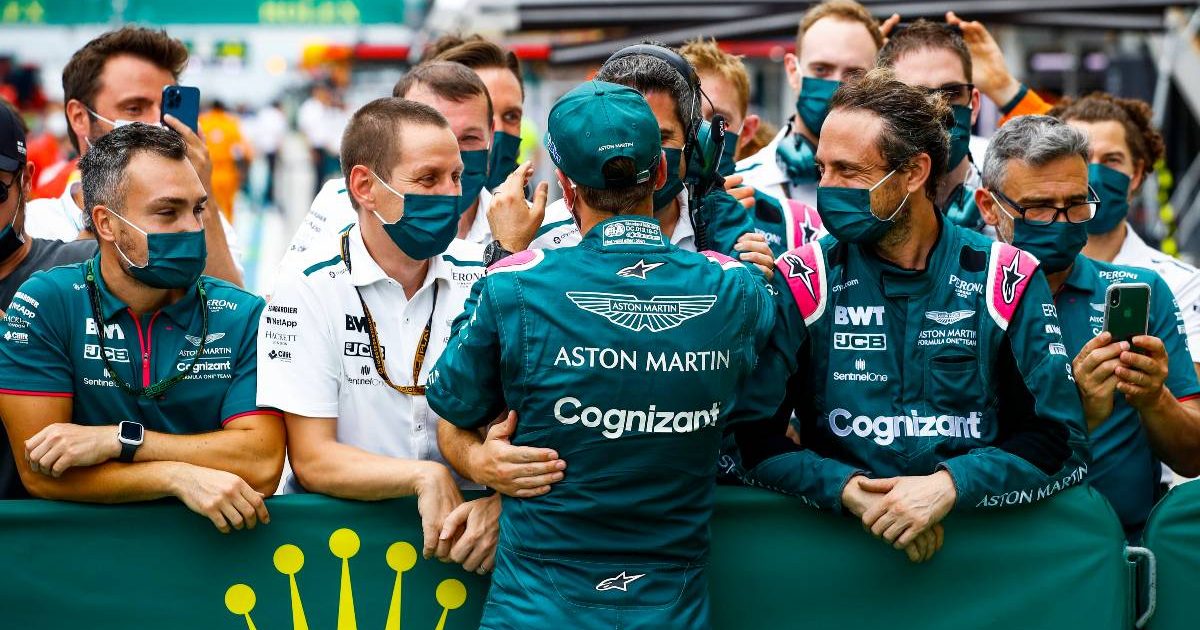 Aston Martin are ready to appeal Sebastian Vettel's disqualification from the Hungarian GP for failing to provide a fuel sample.

The four-time World Champion crossed the line P2 at the Hungaroring in what was a chaotic race, a result which was set to mark his second visit to the podium on that step this season.
But, after the race, news broke of a stewards' investigation after Aston Martin were unable to extract one litre of fuel from Vettel's car, a requirement as part of the testing procedures in the technical regulations.
And with that the standard penalty of a disqualification came Vettel's way.
However, it is a decision which the Silverstone outfit will look to appeal.
"I can confirm an intent to appeal," team principal Otmar Szafnauer told Autosport.
"So once we learn more, then if we have grounds we will appeal, and if not, we'll drop it. But we have 96 hours.
"By all of our calculations, there should still be 1.44 litres of fuel left in the car after the 300 millilitre sample was taken.
"And we just have to show the FIA that it was in there, and 300 millilitres is enough for their fuel sample. And that will be the basis of the appeal.
"So the car will be impounded. So we'll just go in and find the fuel and measure it. We'll figure it out.
"It looks like, I don't know, we haven't taken it apart yet. But for some reason the lift pumps wouldn't get the fuel out of the car."
This one hurts. It will for a while. But we gave it everything out there today and go into the summer break proud of our performance this weekend.

Thank you for the incredible support. With you beside us, we will come back fighting in Spa. Our journey is just getting started. 💚 pic.twitter.com/ovUuu8I5QV

— Aston Martin Cognizant F1 Team (@AstonMartinF1) August 1, 2021
Deck yourself out in Aston Martin green via the official Formula 1 store
Based on their own calculations, as well as that of the fuel flow meter, Aston Martin claim that there is definitely "1.74 litres" of fuel left in Vettel's AMR21.
"We measure the fuel that goes in," Szafnauer explained.
"And the fuel flow meter that we have in the car, which is mandated by the FIA, measures how much fuel gets used.
"So the difference between what went in, and what's used, is what's left. And that's how we know there's 1.74 litres left.
"We have that, the FIA work to the fuel flow meter, they have all that data, we supply them with the data of how much fuel we put in, they have the ability to check that at any time. So all that data is available."
Perhaps then the ruling that a litre of fuel must physically be available to extract from the car is outdated?
"It is an old rule that goes back to the days before we had all this metering and all the measurements," Szafnauer stated.