Aston Martin yet to discuss any future collaboration with Sebastian Vettel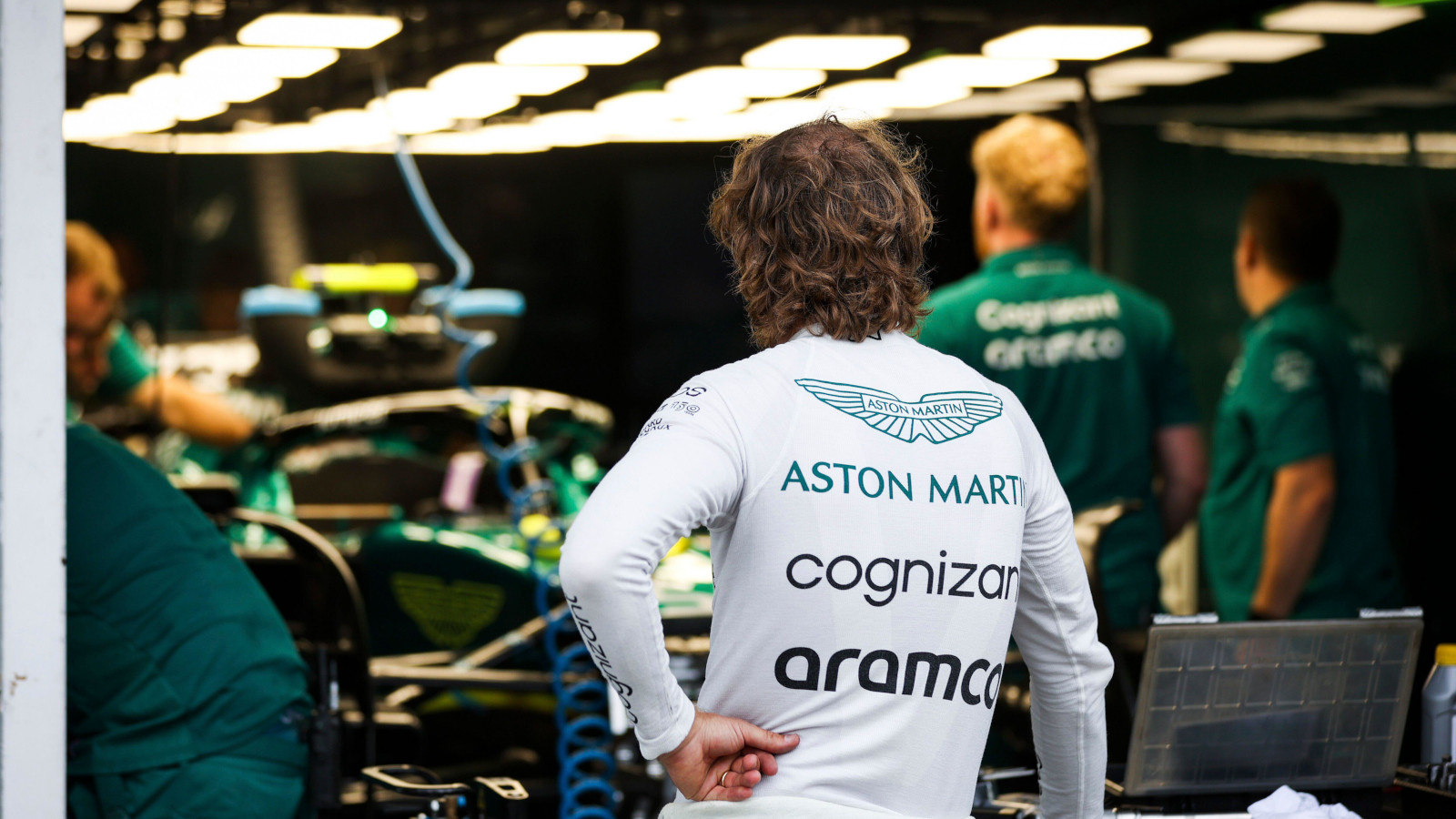 Aston Martin principal Mike Krack says talks have not taken place yet with Sebastian Vettel about any future relationship. 
After his exit from Ferrari, Sebastian Vettel made the switch to Aston Martin for 2021, marking the start of a new Formula 1 project both in terms of Vettel's career and the team, as the Aston Martin brand returned to Formula 1.
But Aston Martin's journey is set to continue on without Vettel after 2022 on the track at least, the four-time champ having announced his retirement from Formula 1 at the end of the season.
Fernando Alonso will depart Alpine to take Vettel's seat at Aston Martin from 2023.
But does this mean that Aston Martin and Vettel will completely go in separate ways after this season? According to Krack, this is still to be determined.
"We haven't spoken about it, to be honest," said Krack, as per Motorsport.com when asked if a future ambassadorial role had been discussed. "Also, because the announcement came just before the shutdown. And I think we have to also to let him time to think about it.
"He needs to make plans. And I think, probably before he does something else, he will want to have a bit of time off also. So we have not spoken about it."
Vettel said after the Belgian GP that he does not like these final races in Formula 1 being termed as a 'farewell tour', as he does not plan on just sitting around for good after he retires from racing in the series.
Krack confirmed Vettel's dislike for the term, though they will plan some sort of event come the end of the season.
Until then, it is full focus on the current season, with Aston Martin not prepared to settle for their current position of P9 in the Constructors' Championship.
Asked if Vettel's approach is now more relaxed, Krack said: "No, not at all. That is the interesting bit. And I had a long conversation with him also on Thursday, to speak a little bit about how he's feeling about it and all that. And he does not really want to hear the word 'farewell'.
"I saw a flag with 'Thank you, Sebastian', and was asked is this the farewell tour now. And it's not at all. We do not see it as a [farewell]. We will do a little farewell at the end of the season, but until then we will give it everything, because we still have a bit of gap to close to some constructors ahead. And we really cannot finish in the position we are in now.
"I think it is more going out to the airport, sitting in the planes, where maybe he thinks more about the family and stuff like that. But I think when he's in the car he's fully focused."
Indeed, that is shown in the fact that Vettel is still helping Aston Martin by giving his input on their 2023 challenger, even though it is irrelevant to him from a driving standpoint.
Asked if Vettel still has future improvements for Aston Martin on his mind, Krack said: "Yes, yes. And that is there where you see also how professional he is and how committed he still is.
"Actually, in the debrief he said something today, 'For next year's car, please, think about that.' So he's fully on it."
So, no winding down for Vettel then with just eight races remaining in the season?
"Ah no, that is not his character," Krack affirmed. "I mean, he's a professional. And he will give everything until the last moment."
Krack said this is something which Vettel made clear to them team once he announced his retirement, and after claiming a P8 finish in Belgium, Krack says this shows Vettel is true to his word.
"It is also something that the first thing that he said when he was informing us to stop was that he will give it everything until the end," Krack continued. "And we have seen it today [Sunday]."