Krack: Time to speculate about Seb's replacement will come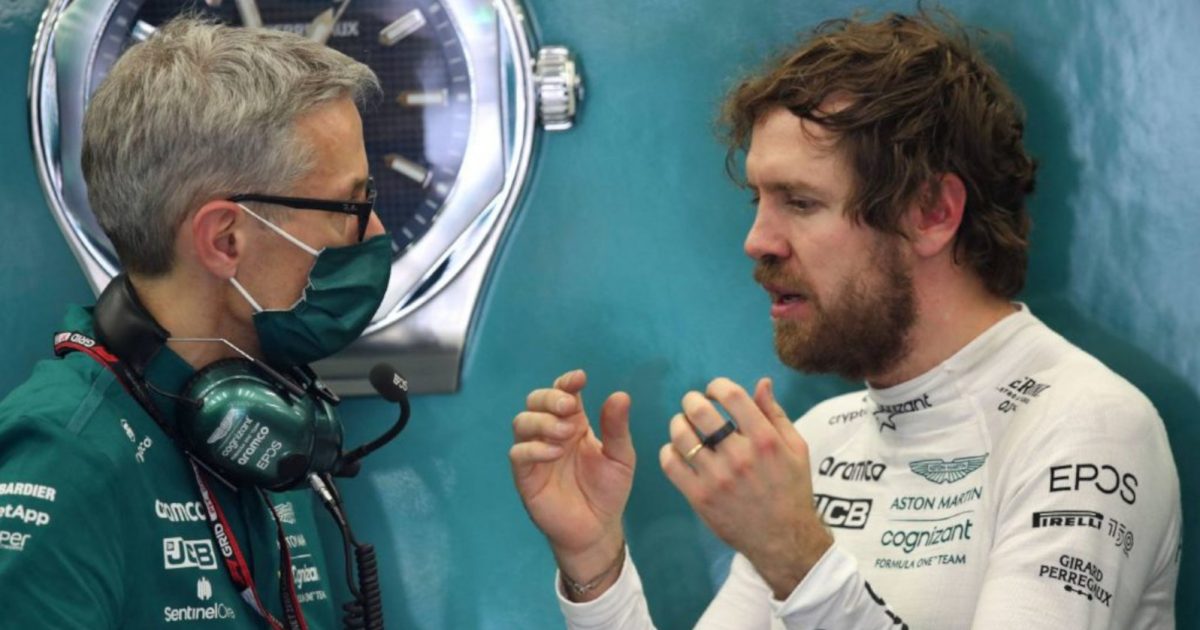 Mike Krack says the time for speculating about Aston Martin's 2023 line up will come, right now the focus should be on Sebastian Vettel and his achievements in F1.
Vettel announced on the eve of the Hungarian Grand Prix weekend that this season would be his last in Formula 1.
That put an end to rumours about his future, the four-time World Champion having dealt with that line of questioning ever since his final season with Ferrari.
His retirement brings to an end a career that began with a one-off appearance for BMW-Sauber in 2007, and which included 53 race victories and four World titles.
One of the most successful drivers to have ever raced in Formula 1, Vettel has used his platform in recent years to advocate for climate change and LGBTQ rights.
As his career ends, Aston Martin's search for a replacement begins.
"It's obviously a setback for the team, but that's life," team boss Krack told Sky Deutschland. "We now have to make sure that we continue."
But given that the team had previously stated that there was no B plan in place should Vettel quit, Krack and co are now starting their search for a replacement from scratch.
He rewrote the record books #Seb5 #F1 pic.twitter.com/uK3f8TDKJ6

— Formula 1 (@F1) July 28, 2022
"Of course there are a lot of drivers on the list now, so it's clear that speculation is starting," he said.
"We should appreciate Sebastian now and not speculate about a successor – today and not over the weekend.
"We should first appreciate what he has achieved and what his opinion is. We'll look at everything else after this weekend."
Vettel has made his opinion known, the German keen to have his mentee Mick Schumacher replace him.
"I do have my opinion," he told The Race when asked about his successor.
"I think very highly of Mick. I'm not entirely objective because I'm very close to him. But I do think he's a great driver and is a learner.
"He keeps learning when others stall or stop making progress. He does have qualities but he's also very young still, he doesn't have a lot of experience."
But as Vettel pointed out, he can only make suggestions, the decision is not his.
"It's not my decision," he added. "If I'm asked I will give my opinion and not hold back. But in the end, the team will have to make that decision."
For now both Vettel and Aston Martin are focused on the Hungarian Grand Prix with Krack hoping it is the start of a good final run for the four-time World Champion.
"We still have ten races together and want to get the maximum," Krack concluded.
Aston Martin have yet to confirm Lance Stroll for next season, although that is expected to be a mere formality.
Looking ahead to the Hungarian Grand Prix
The Hungarian Grand Prix is the final race before Formula 1's summer break.