Aston Martin: Sebastian Vettel continues to be the ultimate professional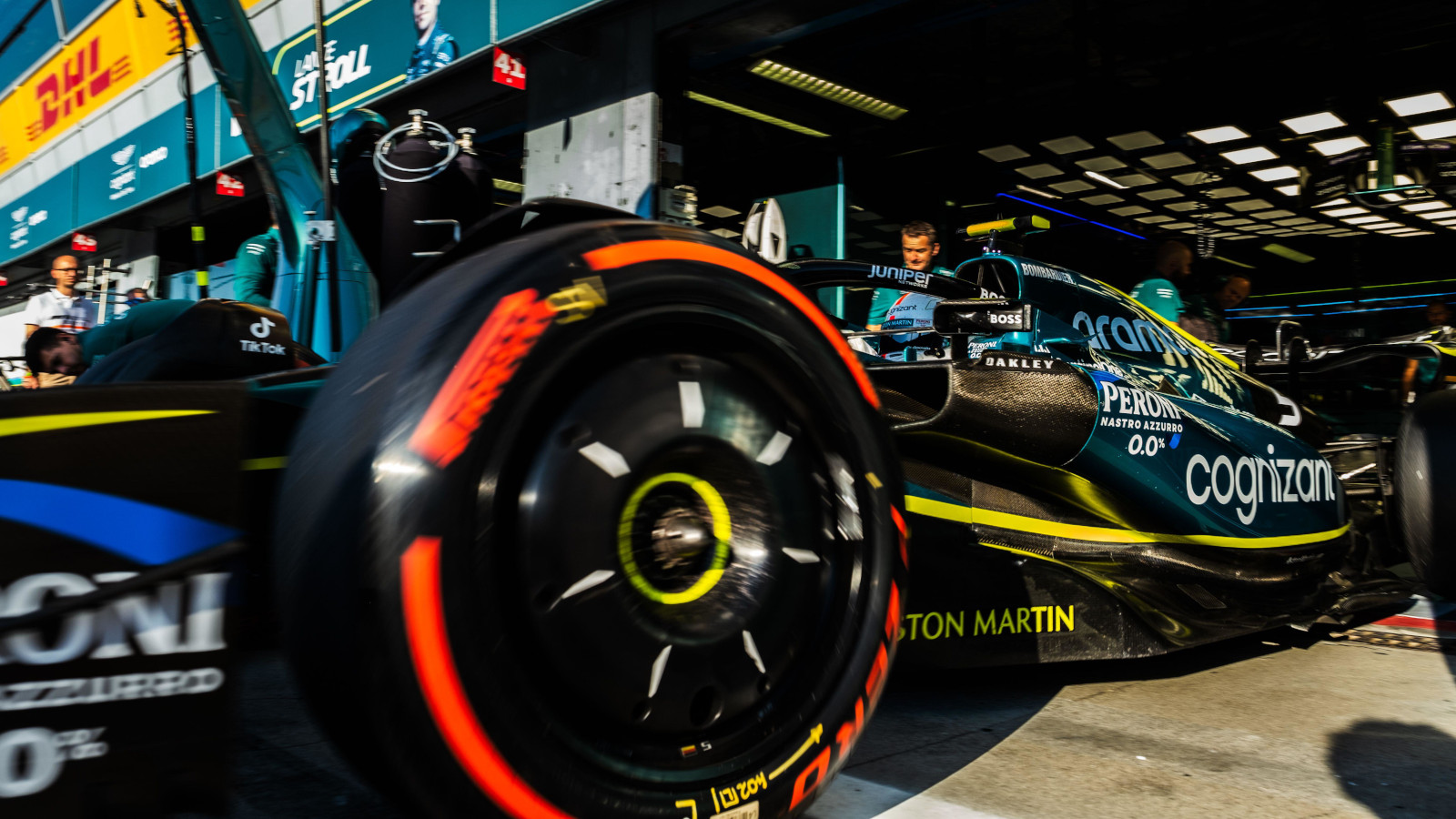 Aston Martin have seen absolutely no sign of Sebastian Vettel checking out early, Tom McCullough calling him a "machine from a work side of things".
Vettel has just six races to go before he enters retirement, the four-time World Champion having announced on the eve of the Hungarian Grand Prix that this season will be his last.
With Vettel's announcement coming just before the summer break, there was some speculation that maybe he wouldn't return but he was back at Spa and in the points.
Ticking off one race at a time as he closes in on retirement, team boss Mike Krack says this is "no farewell tour" as Vettel isn't saying goodbye before Abu Dhabi.

In fact McCullough, Aston Martin's performance director, reckons the driver is pushing as hard as ever to put Aston Martin in the best position possible.
"He is the ultimate professional really, so I'd say no to that," he said as per Motorsport.com when asked if Vettel's approach had changed heading into retirement.
"Maybe he's a little bit more relaxed in himself but I wouldn't see that in the engineering office and the way he drives the car.
"Sebastian is a bit of a machine really from a work side of things."
Vettel has spent the past two seasons racing for Aston Martin, joining the Silverstone-based team after he was dropped by Ferrari.
The results have not been what the driver nor the team wanted, Vettel managing just one podium with his P2 at last year's Azerbaijan Grand Prix.
Nevertheless McCullough has enjoyed his time working with the 35-year-old.
"[He is] very thoughtful, very strong on the engineering side and he has brought a lot to the team in how we operate and how we look at things," he said.
"A very inquisitive mind, great fun to be with, but also understands lifting the team from a morale side of things really well.
"So it's been an utter pleasure with him and I'm looking forward to the next final few races with them."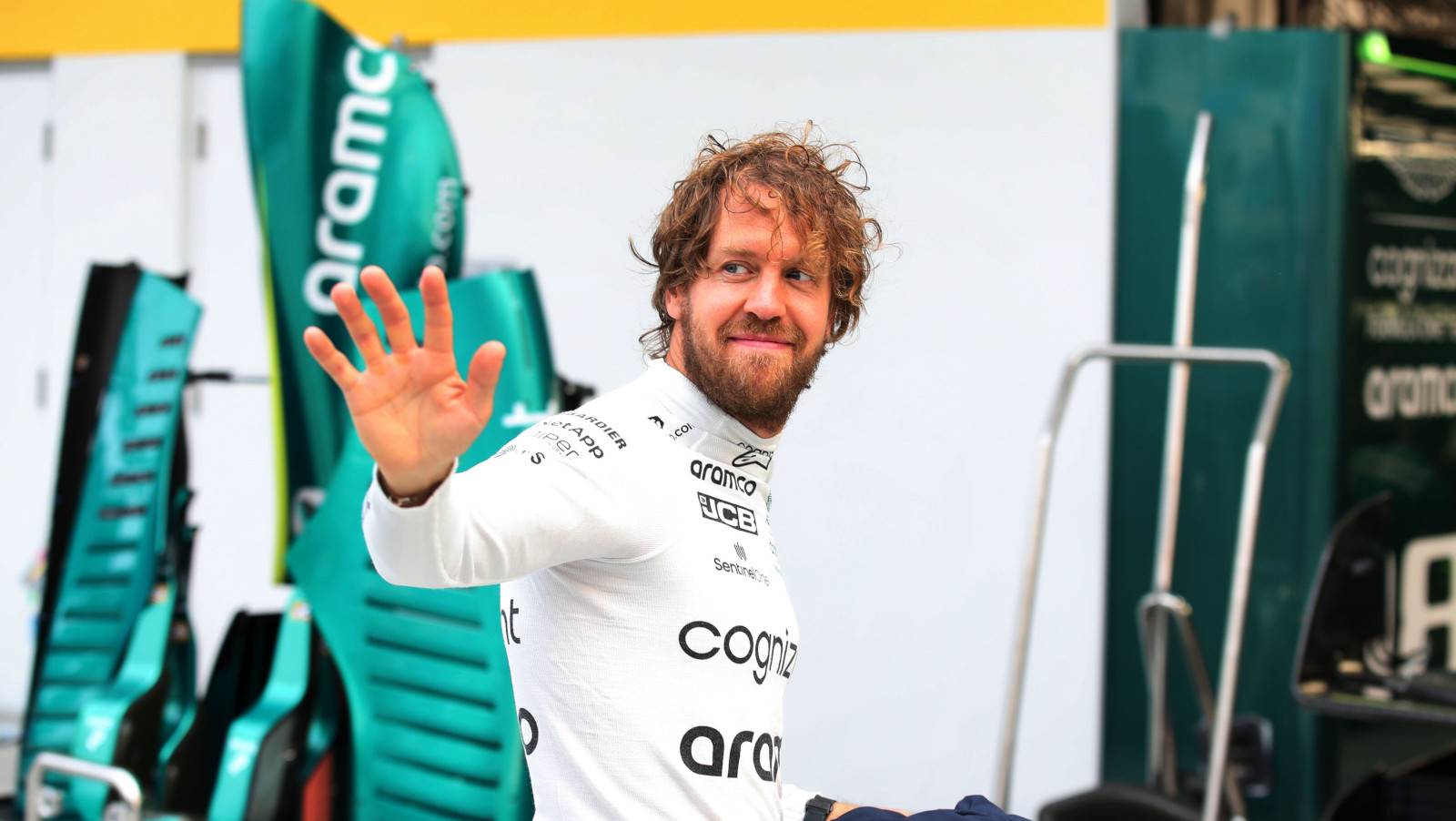 What can Sebastian Vettel achieve in his final six races?
Sadly not all that much is the answer.
Points could be on the cards come Singapore and Mexico, but it would take a miracle for Aston Martin – and a disaster for just about everyone else – to put the German on the podium.
He has 122 of those in a career spanning 15 years, 53 of which were wins, but given Aston Martin's dismal form even adding to his 3081 points won't be easy.
The AMR22 has aerodynamic weaknesses which are highlighted in fast corners, as well as poor balance and grip. The car's issues are less noteworthy in low-speed corners.
A top ten finish in Singapore, maybe Mexico, perhaps even Austin could be possible but his chances would be helped if he could get out of Q1.
That's something Vettel hasn't succeeded in doing since the French Grand Prix making his Sunday's a lot more difficult.
He says he won't give up trying.
"I try my best and finish the job the way I like to do the job, which is to do it properly, give it all I have and that will be the end.
"The sun will still come up the Monday after the last race."
Read more: Sebastian Vettel as prepared as he can be to say 'it's gone, it will not be there'