Aston Martin hopes France puts stop to cheat claims
Aston Martin team principal Otmar Szafnauer hopes his team's performance in France showed they have not been bending the rules to improve their car.
The team have shown stronger pace in the past couple of races, with Sebastian Vettel getting on the podium in Baku and both cars breaking into the points at the French Grand Prix at the weekend.
Lance Stroll showed the biggest improvement from his grid position of any driver, moving up from his P19 grid slot to come home P10 in an impressive performance from the Canadian.
Their newfound turn of pace had triggered accusations that the team had been bending the rules to get ahead – particularly on how they ran their tyres.
The Silverstone team faced questions about the integrity of their Racing Point car in 2020, as it was widely dubbed the 'Pink Mercedes' for its supposed similarities to the Silver Arrows' 2019 challenger.
While Szafnauer admitted his displeasure at the accusations coming towards the team, he was pleased to dismiss any thoughts of foul play with a strong showing in France.
"It's frustrating," he said, quoted by Autosport. "Especially when you know exactly what you're doing, and you're well within the rules, for other people who don't know what you're doing to accuse you.
"Hopefully that will silence them, but I can tell you that we've never done anything untoward.
"We've always followed both the FIA and the Pirelli prescriptions, and will continue to do so."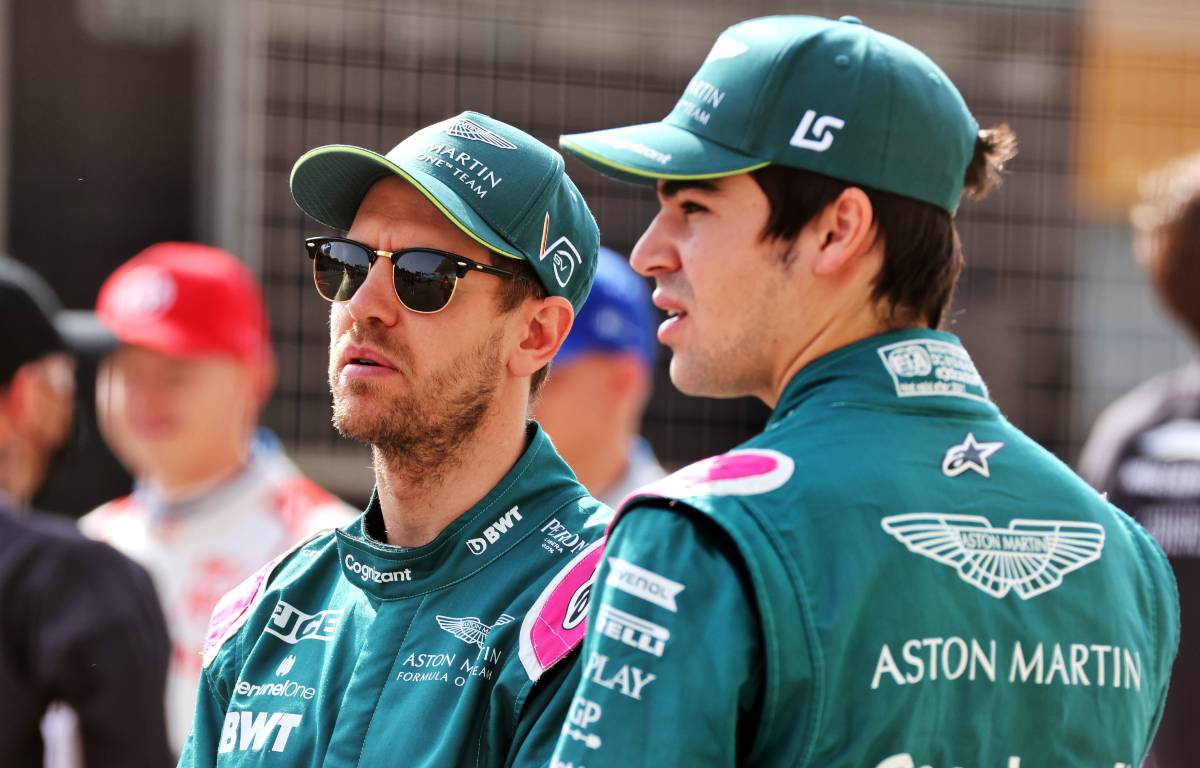 Check out all the latest Sebastian Vettel/Aston Martin merchandise via the official Formula 1 store
With the new Technical Directive from Formula 1 triggered by the events in Baku, where Stroll and Max Verstappen had high-speed crashes after tyre blowouts, Pirelli increased their minimum running pressures in France to avoid any repeat of those incidents.
While other teams struggled with graining at Paul Ricard and found it tough to get to grips with the new tyre conditions, the Aston Martin team principal felt the team actually used it to their advantage – with Vettel stating after the race that the team "did their homework" to climb their way into the points.
"Well, we can make it work," Szafnauer added. "And as you saw, the tyre technical directive came out, we had to change our ways of working, and it didn't have an impact on our strategy whatsoever, which just kind of tells you that we were following the prescription anyway.
"You just have to know what you're doing. And we still work within all the parameters. It's just if you're a little bit clever on how to use the tyre, that's what happens.
"You have to look at some of the other teams that went backwards because of the technical directive.
"From where we qualified I think we did pretty well to get both of them in the points, which is what I was hoping for.
"Maybe Seb could have been a little bit higher up because it was very tight at the end. But we'll take that, re-group, and qualify better at the next one and race better."
To continue their recent progress, Szafnauer also revealed the team are planning on bringing further upgrades to their car for the upcoming double header in Austria.
"There's some new bits here, and there some new bits coming in Austria, hopefully the first race," he said. "I have to see how quickly we can get them done. They're meant to be for the second Austria race, which will probably still be the case."
Follow us on Twitter @Planet_F1, like our Facebook page and join us on Instagram!