'Aston Martin's annoying strategy cost Sebastian Vettel best of the rest'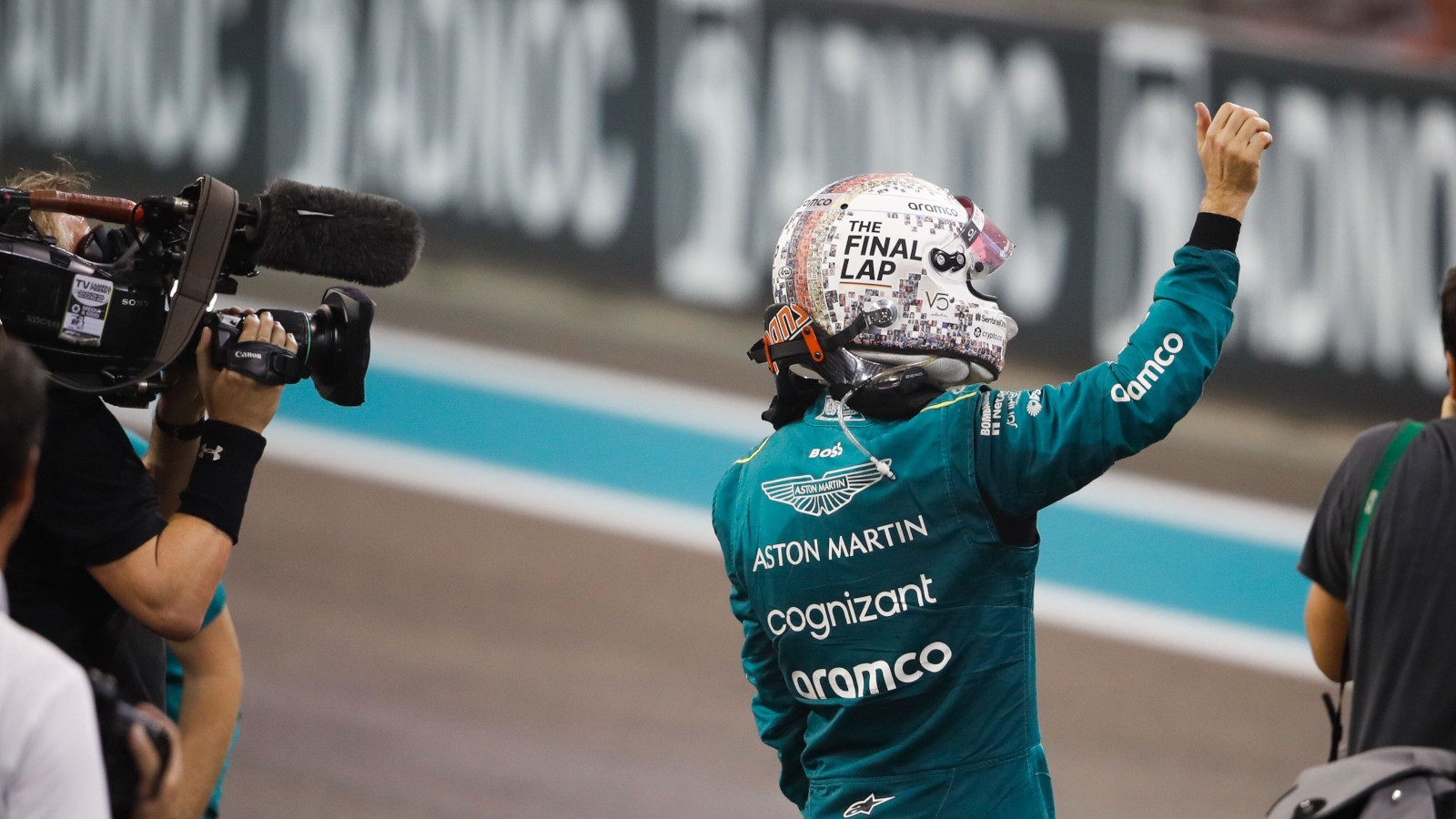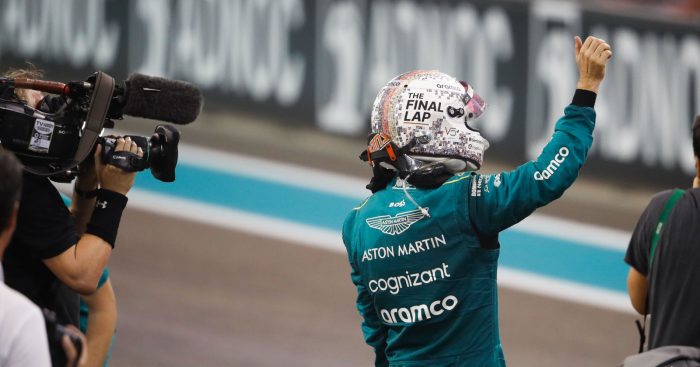 Although Sebastian Vettel scored in his final Formula 1 grand prix, Timo Glock says it could have been a lot more were it not for Aston Martin's "annoying" strategy.
Vettel lined up ninth for the season-ending Abu Dhabi Grand Prix and soon found himself fighting the Alpine of Esteban Ocon for position.
He tried to overtake several times as they fought over eighth place, Vettel getting ahead at one point only for Ocon to retake the position moments later.
But while Ocon was one of the first to pit, Alpine putting him on a two-stop strategy, Aston Martin went for a one-stopper for Vettel.
That left the driver a sitting duck as those on fresher tyres can flying past, Vettel asking the team: "How did we get the strategy so wrong?"
He pitted shortly after, his one-stop strategy allowing him to recover to 10th place.
Glock reckons it could have been so much more had Aston Martin pitted him sooner.
"It was a bit unfortunate that he was left out for so long," the former driver turned pundit told Sky Germany.
"At the beginning he had good pace, he kept trying to attack Esteban Ocon but he couldn't get past him. The Alpine was too quick on the straights and that cost him a bit of the tyres.
"So to leave him out late while everyone else pits and gains that much track time on the fresh set of tyres was in the end annoying.
"He might even have been best of the rest."
The grand prix marked Vettel's last in Formula 1, the 35-year-old calling time on a career that included four World titles and 53 grand prix wins.
Vettel was given a guard of honour by his fellow drivers in the build-up to the race.
"I don't think he expected that so many emotional things would happen, that so many people would give him so much respect," said Glock.
"Whether that a Fernando Alonso who drives with his helmet design, the beautiful lap at the end [a run around the track] were a lot of people were there.
"It is very emotional, he may not let it out, but I think he is very overwhelmed by what what is happening here."
Sunday's race was also the last, at least for now, for Mick Schumacher after he was dropped by Haas in favour of Nico Hulkenberg.
Glock says he's been impressed with the 23-year-old's attitude in the face of disappointment.
"Something so calm at the age of 23 and not working against the team shows the size and class that he already has at such a young age," he said.
"I wish he can take a step next year, even if only as a test driver, possibly at Mercedes. Develop in such a way that he comes back in 2024 and can then show everyone what he's made of."
The German blames Haas team boss Guenther Steiner for Schumacher's troubles, saying he didn't support his driver as he should have.
"I think there's great potential if you give Mick Schumacher more support, which Guenther Steiner unfortunately didn't," said Glock. "I'm sure other team bosses know how to handle it better.
"Only then will you really see Mick Schumacher's potential."
Read more: Conclusions from F1 2022's season-ending Abu Dhabi Grand Prix