Alternative Lewis Hamilton move suggested, despite Ferrari offer 'under consideration'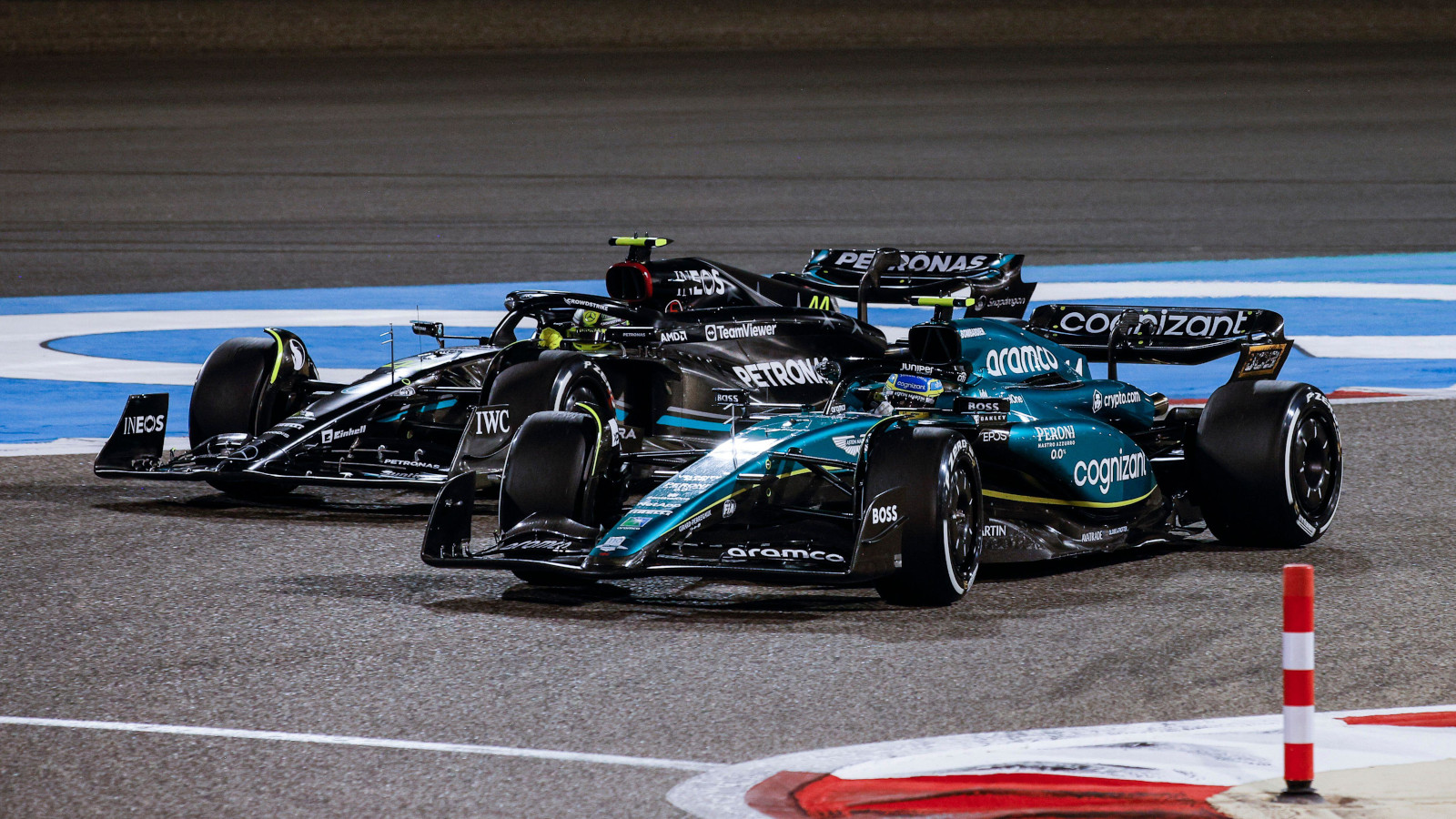 Sky F1 reporter Craig Slater claims a Ferrari approach for Lewis Hamilton is being weighed up, though it may not be them who ultimately snatch the seven-time champ from Mercedes.
A report has emerged via the Daily Mail that Ferrari are looking to tempt Hamilton to Maranello with a contract that would be worth £40 million per season, as the Scuderia look to plot their way back to title glory.
Such a move would go against Hamilton's claim that he plans on being a Mercedes guy for life, though history has shown that he is not afraid to put the emotions aside for the good of his career, having made the surprise move from McLaren to Mercedes from 2013.
Slater then would be asked on Sky Sports News whether there is any truth to this claim that Ferrari are on the hunt for Hamilton, and while he understands no formal offer has been made yet, it could well be on its way.
"What I can say is there is something in this from Ferrari," said Slater.
"So as I understand it, the official line from Ferrari to me when I've contacted them is no comment to make on this, which in itself is a bit brisk, but other sources in Italy have told me that a move or an approach for Hamilton is under consideration.
"I don't believe it's happened yet. That's all I'd say.
"In terms of the Mercedes side of things, all they're saying to me is look at what's been said publicly. And that's consistently been from Hamilton's side, 'Mercedes are my family, we're working towards a contract extension', the same from team principal Toto Wolff.
"And all I can add to that is I have learned nothing about any alternate dialogue going on behind the scenes."
Slater believes Ferrari's own driver situation adds a new layer to this Hamilton story, as the team look to address the future of their star driver Charles Leclerc who is out of contract at the end of next season, and who claims to not be holding talks with Mercedes, or "not yet" anyway…
"This also has to be placed in the context of yes, Lewis looking to sort out a new contract at Mercedes, and also over at Ferrari, negotiations starting on a contract extension with their star driver Charles Leclerc, so is that potentially significant?" Slater pondered.
PlanetF1.com recommends
Four reasons why Lewis Hamilton to Ferrari rumours make zero sense
How Mercedes upgrade could make Lewis Hamilton consider Ferrari 'mega offer'
But, if Ferrari were not to make their move for Hamilton, could a rival team do so in the coming years?
Aston Martin have just announced a partnership with Honda from F1 2026 as the new generation of power units come into play, giving the team currently P2 in the Constructors' standings factory status, as they currently are a Mercedes PU customer.
Slater then put Aston Martin on the radar for a team who could look to snap up Hamilton down the line, with their current leading force Fernando Alonso, Hamilton's former team-mate, now at the age of 41 and openly admitting his F1 career is coming into its closing stages.
And with Honda coming onboard, Slater says Aston Martin now are firmly in the conversation for which team will emerge to end the Red Bull dominance.
"Lewis Hamilton to Aston Martin maybe in a few years time, I think people might start to talk about that now," Slater suggested.
"I think it is really big [the Honda deal], I think it transforms Aston Martin's status within the sport, it changes the F1 landscape.
"You now become what is called a works team, that's to say they have the backing of an engine manufacturer, in this case Honda, so they can if you like, now look Ferrari, Red Bull [and] Mercedes in the eye, and class themselves as equals in that regard.
"So Honda are going to supply their engines, they're going to supply only Aston Martin power units from 2026 onwards. So that means when they're designing the car at Aston Martin, they know the shape of the power units, they can work with the the engine supplier throughout the process to make sure everything works together neatly.
"And when was the last time a customer team really won the championship? You can talk about Red Bull doing it with Renault, but really they were the works team there as well.
"So this is a big moment for Aston Martin. If you were to ask me which team is likeliest to succeed Red Bull as World Champions now, I think you'd have to throw Aston Martin into the mix. It's that important."
Honda powered Red Bull's Max Verstappen to his first World Championship in 2021, and having continued to manufacture the team's power units in an unofficial capacity since, team and driver claimed a title double in 2022, with another already looking very likely in F1 2023.