Aston Martin reflect on 'unfortunate moment' as 2023 line-up crashed at COTA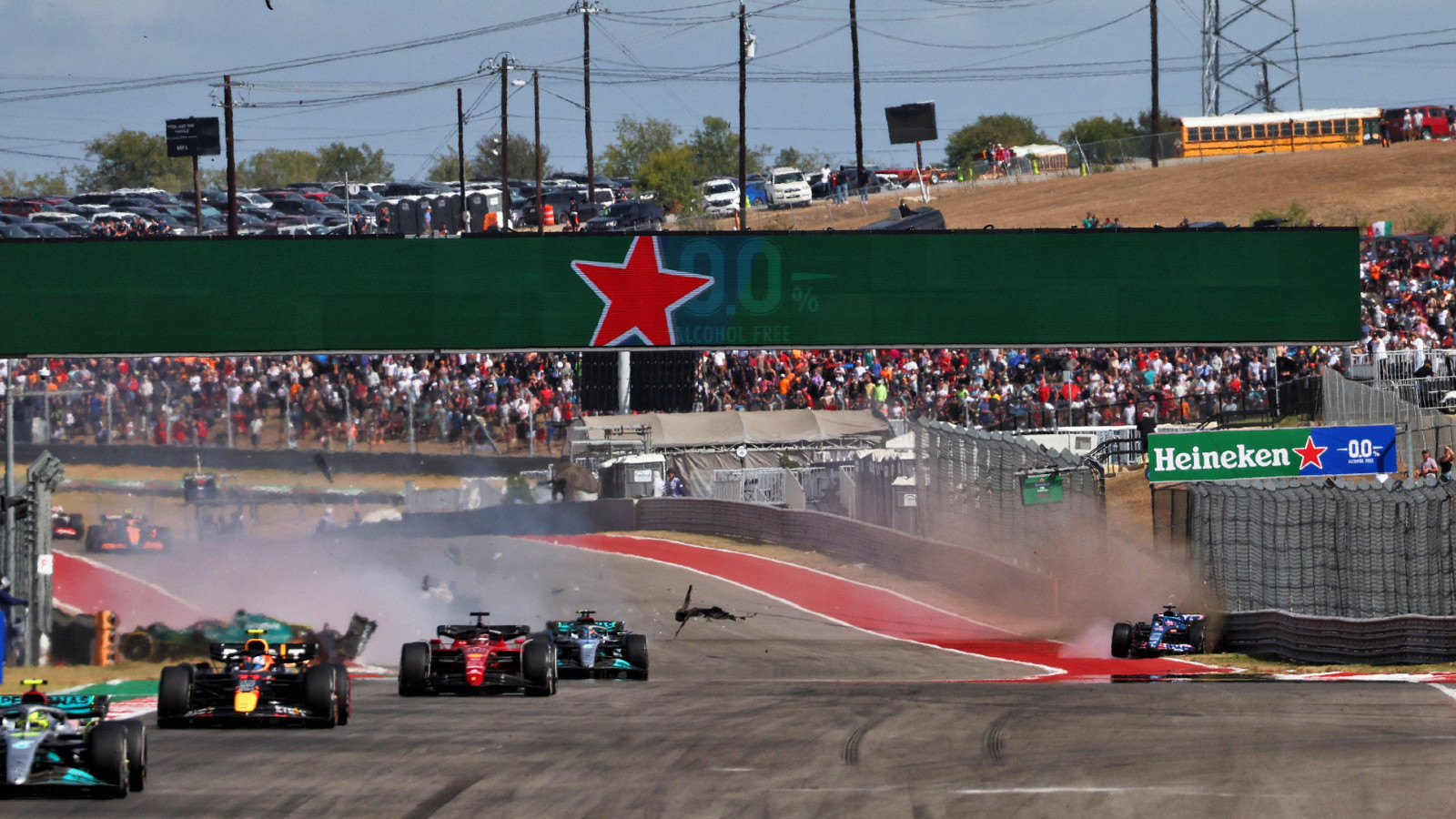 2023 Aston Martin teammates Lance Stroll and Fernando Alonso collided at high speed during the United States Grand Prix.
Stroll and Alonso ended up in a scary, high-speed collision during the race at the Circuit of The Americas last week when Alonso made a move to overtake the Canadian.
Stroll moved across Alonso's bow at the last moment, with the Spaniard left with no room to avoid striking the back of the Aston Martin and sending his car flying into the air.
Alonso was lucky to keep his car out of the barrier and largely intact, as he recovered to the pits for repairs and a fresh front wing, while Stroll was out on the spot with extensive damage on his car.
Stroll explained the situation from his perspective, although stopped short of an outright apology to Alonso, while the Spaniard was remarkably restrained as he breathlessly got on team radio to confirm to his team that he was OK on his way back to the pits.
Alonso remained restrained as he spoke to media after the race, in which he finished seventh on track – only for a protest from Haas regarding the damage to his car resulting in a post-race penalty that dropped him out of the points. The two-time World Champion brushed off the collision as a racing incident – a stance the stewards didn't agree with, as they handed Stroll a three-place grid penalty for the Mexico City Grand Prix this weekend, as well as giving him two penalty points.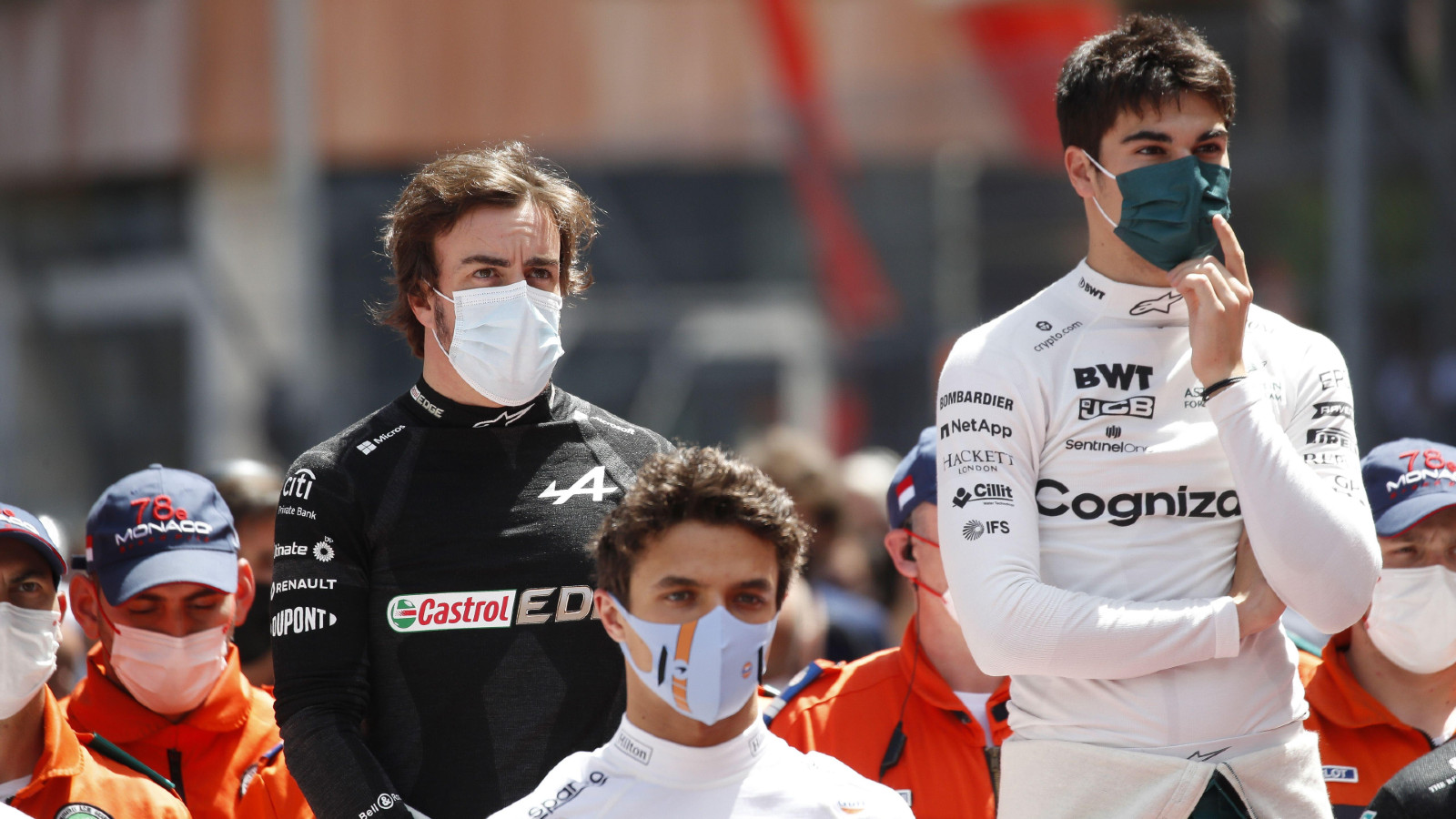 Alonso's measured reaction to the incident, which has seen some pundits calling for a race ban for the Canadian racer, could be seen as indicative of an acknowledgment that he and Stroll will be pairing up as teammates in a few weeks' time. The Spaniard departs Alpine in order to join Aston Martin as a replacement for four-time Champion Sebastian Vettel, who is retiring from the sport.
Mike Krack will be Alonso's team boss in 2023, and he wasn't willing to add any fuel to the fire after the collision between his driver pairing for next season.
"Everyone will have their own opinion, but I don't think it was a heated discussion with the stewards after the race," Krack told the Dutch subsidiary of Motorsport.
"I think Stroll just wanted to shield the line. He didn't steer back and forth and didn't do a brake test. Alonso made the move at the very last minute, causing Stroll to see him too late. It was an unfortunate moment."

Aston Martin locked in battle for sixth place with Alfa Romeo
Aston Martin had a troubled start to the year, but have come on in leaps and bounds throughout the season as Stroll finished sixth in Singapore before Vettel repeated the feat in Japan – and would have done the same in the US without a slow pit stop.
Alfa Romeo have a one-point lead over Aston Martin with three races remaining, but have had a mirrored season – they started strongly, but have scored just one point since the Canadian Grand Prix during the summer.
Despite the momentum being on Aston Martin's side, Krack is wary of a bad result ensuring that sixth place remains out of reach for his team.
"We also have to respect Alfa Romeo," he said.
"They were also very fast in qualifying, having also brought some updates to Austin. Other teams are also lurking. 
"For example, if we have a bad weekend with a double outage, the story can suddenly be very different. It is therefore important that we do not become too ambitious. We have to keep going like this."
Read more: What's left to play for over the remaining three races in F1 2022?