Aston Martin given date for Vettel DQ review hearing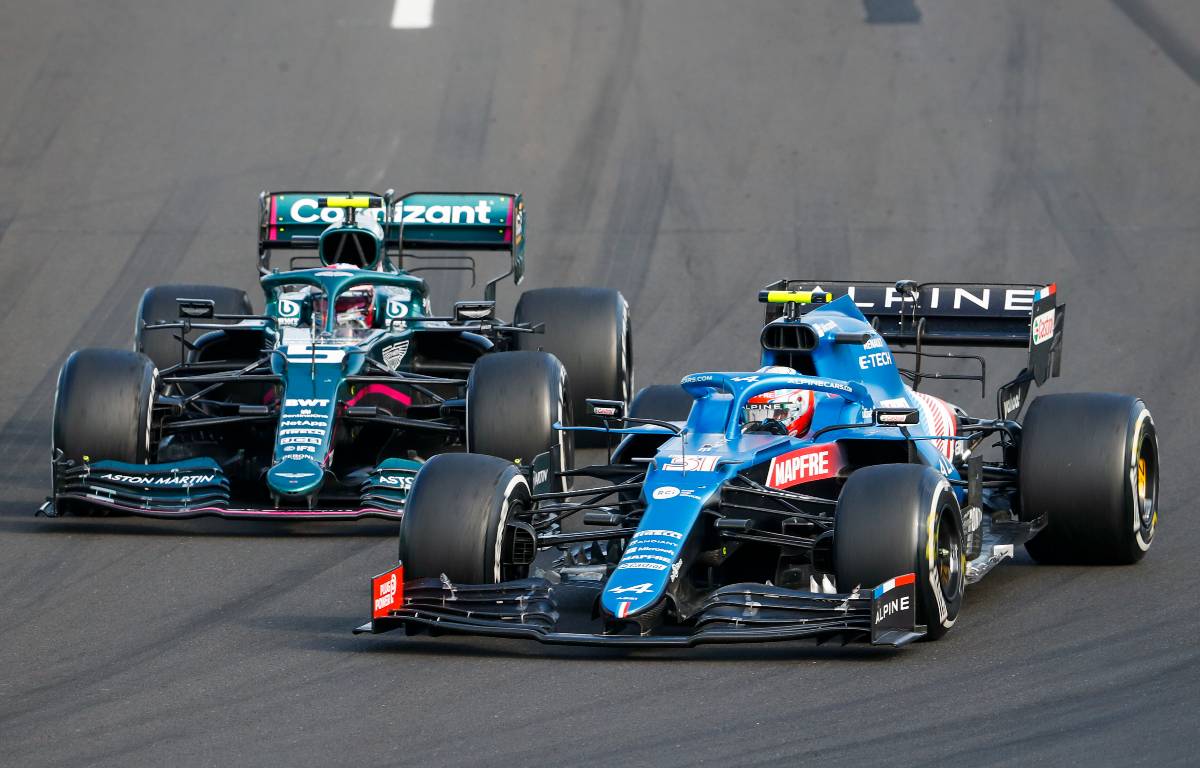 Aston Martin will not have long to wait until finding out more about whether their challenge to Sebastian Vettel's disqualification in Hungary may succeed.
The team have been granted an initial hearing via video conference at 14:00 BST on Monday as they seek to overturn the loss of Vettel's second-place finish at the Hungaroring.
Similarly to Red Bull's recent action relating to their perceived leniency of Lewis Hamilton's penalty for his collision with Max Verstappen at Silverstone, Aston Martin have requested a right of review.
This is because they have "discovered significant new evidence relevant to the sanction which was unavailable at the time", which they think could persuade the Hungarian Grand Prix stewards to reverse Vettel's disqualification.
The reason for the German losing second position, which he had clinched after chasing winner Esteban Ocon hard for the vast majority of the 70 laps, was that there was not enough fuel left in the car to extract the mandatory one-litre sample for legality checks.
Motorsport.com report the team were adamant there had been enough fuel in the tank and that the issue had been with the method of extracting it, due to what they suspect was a broken lift pump.
Deck yourself out in Aston Martin green via the official Formula 1 store
Torquing Point - The battle for fifth
Finley Crebolder and Charlotte Lines from Planet F1's Torquing Point podcast discuss the close battle for fifth between Alpine, AlphaTauri and Aston Martin as we reach the summer break.
Aston Martin said they had calculated that given the amount of fuel in the car at the start of the race, judging by the FIA's fuel flow meters there should have been 1.74 litres remaining. But only 0.3 litres, 0.7 short of what was required, could be extracted.
The car was subsequently impounded by the FIA and transported to its technical facility in France in case further inspections were necessary.
As well as requesting the right of review, Aston Martin have triggered a separate appeal procedure.
Initially, the FIA hearing on Monday will establish if the new evidence Aston Martin has unearthed will be accepted as grounds to look at the penalty again.
If the stewards are convinced the evidence is significant and relevant, and has also come to light subsequent to the disqualification, then a fresh hearing will be held to look at the specific case.
The decision to disqualify Vettel cost him a second runner-up finish of the season and 18 points in the World Championship standings, the difference between being 12th or level with Pierre Gasly in ninth.
If the appeal is successful and the German is reinstated into second, Lewis Hamilton's lead over Max Verstappen would be reduced from eight points to six.