Aston Martin wary of 'difficult' situation emerging with Fernando Alonso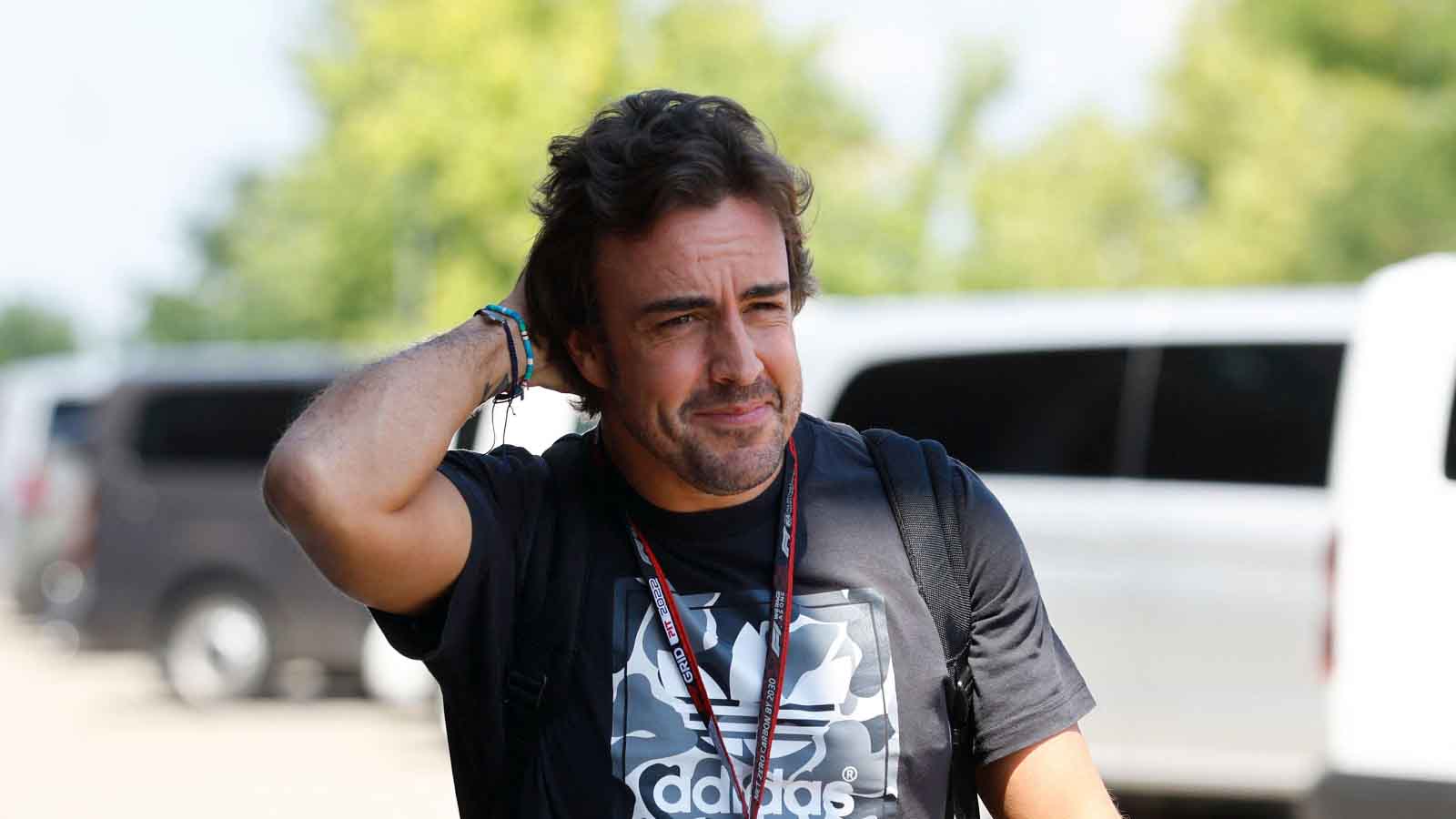 Mike Krack said he knows Fernando Alonso's arrival at Aston Martin could be "difficult" but is sure it will be a success.
Alonso announced at the start of the summer break that Aston Martin would become the sixth team of his Formula 1 career after he opted for the switch from Alpine where his future was less than certain.
On paper, it represents quite the step down for the two-time World Champion given Alpine's position challenging for P4 this season while Aston Martin have only Williams behind them in the Constructors' standings.
Alonso arrives with a reputation as someone who demands a lot from his team and Aston Martin have even been warned that heads could roll as that is what has always happened at his previous teams.
Team principal Krack, who has only been in the job since January, is confident that will not be the case when the Spaniard joins his new team next season.
"He can push us, more than a driver who does not have that calibre," Krack told the BBC. "It will maybe be much more difficult than it is now.
"We discussed this. We said: 'What are the pros and cons?' And we came to the conclusion that it is the right step."
Krack was asked what it was that made them opt for Alonso to replace the retiring Sebastian Vettel and the 50-year-old simply stated "speed".
"You know where the car is; that's the first thing.
"Normally, drivers with this experience, they do not have this desire to win. Normally, this desire goes down, especially if they have won already.
"Fernando has this unique combination of speed, hunger, motivation and experience. For us, it makes the perfect candidate."
In an encouraging sign for Krack and his team, the situation at Aston Martin has been compared to the early days of Red Bull who are on their way to their sixth Drivers' Championship this season.
Krack believes if he is honest with Alonso about the team's rationale behind decisions then their relationship will not break down.
@FelipeDrugovich, in the house.

Check out this exclusive look at what the @Formula2 Champion got up to on his first day at AMF1 HQ. From meeting the team to putting in work on the sim, he's just getting started! pic.twitter.com/IFCy2TW3Hc

— Aston Martin Aramco Cognizant F1 Team (@AstonMartinF1) September 22, 2022
"The downside could be that if the car we deliver is just not good enough, then we know it gets difficult," Krack said. "But it gets difficult with every driver if the car is not fast enough.
"We think having someone like Fernando is really, really important to make the next step as a team.
"You need to learn to manage champions, which we already did with Sebastian. Because these drivers are very demanding, they are quite difficult to manage. I would not even say Sebastian is that difficult to manage if you are transparent, honest and straight. And I think the same goes for Fernando.
"Difficulties arise when expectation does not match deliverables, or when it's not outspoken.
"He knows very well when he comes here that we will probably not win the first race together.
"But he can be assured we give it everything and we will listen to what he has to say. And if we cannot deliver on something we have to tell him, open and transparently: 'Look, this we cannot do. With all possibilities, this is what we can do next.'
"I think if we have this kind of dialogue, it is not going to be problematic."