Aston Martin wary Singapore incidents could eat into budget cap buffer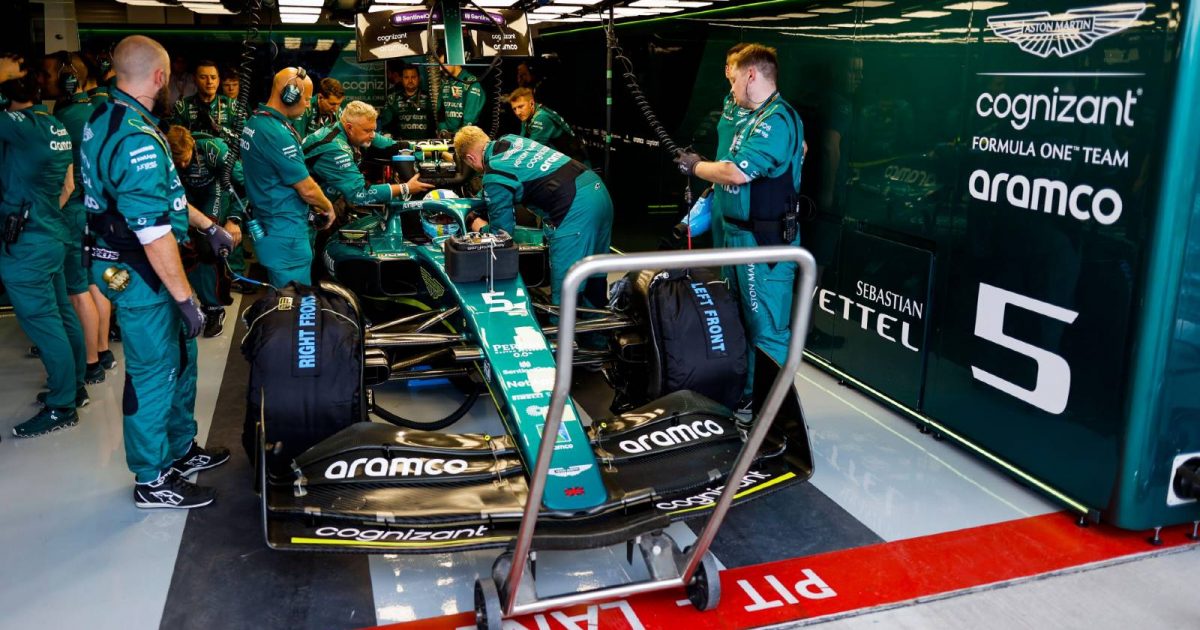 Although Aston Martin still have a buffer in the budget cap, team boss Mike Krack admits one or two crashes would deplete it.
For the second year running the Formula 1 teams are operating under a budget cap, one that the FIA agreed to increase last month after the teams complained that rising inflation had hit them hard.
Given an extra 3.1 per cent more on the previous limit of $140m, the FIA said in a statement that the increase would "preserve the long-term integrity of the financial regulations".
But several teams are still at risk of exceeding the cap with Red Bull and Ferrari voicing their concerns while two months ago McLaren's Andreas Seidl said it would be "considerably" exceeded by the Woking team.

If the teams go over by five per cent it will be considered a "minor breach" with anything over that a "material overspend".
But what exactly the penalties will be is not yet known, it could be anything from a fine that's determined on a case-by-case basis to losing Constructors' or Drivers' Championship points.
At present Aston Martin are working within the cap, Krack revealed, but he admits that could change if either Sebastian Vettel or Lance Stroll have a big crash.
"You cannot plan to the last penny because you always have to leave a buffer in case of an accident," he said as per GPFans.
"So far, we are very fortunate that we have not had many but we have Singapore and Suzuka to come.
"These are always races that can be potentially expensive. We are okay but not comfortable."
Next up on the calendar is the Singapore Grand Prix with both Vettel and Stroll having crashed at the Marina Bay circuit in yesteryear.
Vettel was involved in a big one with his then-Ferrari team-mate Kimi Raikkonen and Max Verstappen in 2017 while two years later Stroll hit the Turn 17 wall.
Krack had previously revealed that Aston Martin have "constant cost monitoring" in action.
"So we have a very good overview, week by week, where we are in terms of what we are spending and what the costs will be.
"Before we decide on, let's say, a Monza package, a Monza wing, we know what this is costing us and we know how much money we will have if we make it.
"Obviously, we have margin in for crashes and stuff like that. If you repeat the Melbourne weekend every weekend, then we will not make the Monza wing!"
Aston Martin are down in ninth place in the Constructors' Championship with 25 points, eight behind AlphaTauri with six races remaining.