Audi begin expansion at Neuburg factory in preparation for F1 2026 entry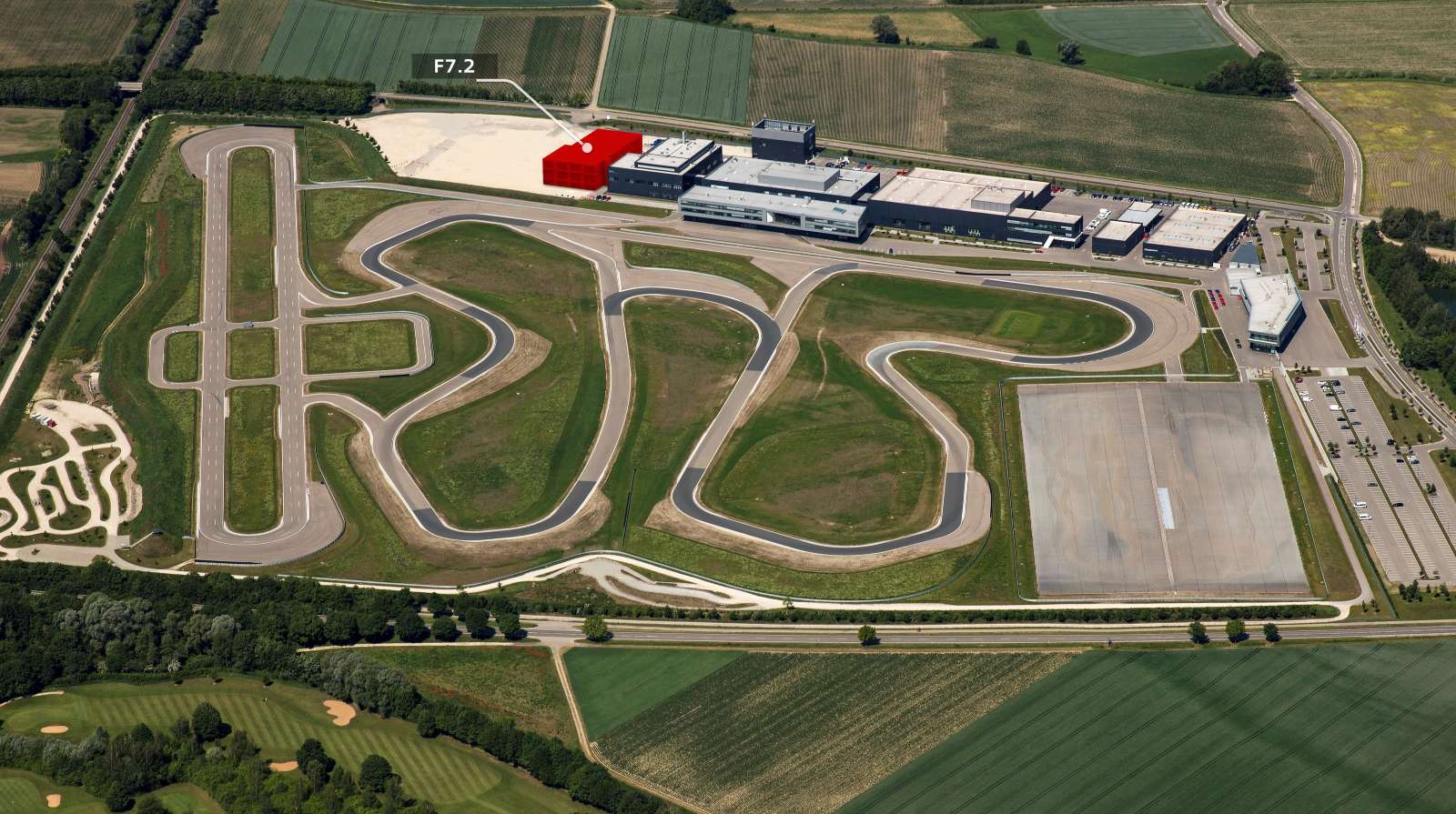 Audi have announced they will build a new 3,000 square metre building at their Neuburg base in preparation for their Formula 1 entry.
Having revealed their desire to be on the grid earlier this year, those plans became real when Audi announced a deal with Sauber for a 2026 entry.
The German automotive giant will also provide their own engines, joining Red Bull, Mercedes, Renault and Ferrari as power unit suppliers.
The team will be based at Neuburg in the German district of Bavaria and now Audi have announced they are expanding with a new site set to host part of their F1 endeavours.
Work began on the Competence Center Motorsport this week and the new facility will include test benches for the development of the power unit.
The building is called F7.2 and will be added to the south-western end of the existing complex. Audi predict that the 3,000 square metre site will be completed by the end first quarter of 2024 and that part of the building will be operational as early as March 2023.
As well as the test benches for the power unit, there will be technical rooms, a mechanical workshop and workplaces for about 60 employees.
"With the Competence Center Motorsport, we have an ideal base for our Formula 1 project," Audi board member for technical development Oliver Hoffmann said.
"Audi Neuburg was designed from the outset to be able to tackle the most demanding motorsport projects. This foresight is paying off.
"With the existing facilities, we were able to immediately begin with the Formula 1 project. The expansion will create the necessary infrastructure for the development of our F1 power unit for the long term.
"With the building extension and the installation of state-of-the-art test benches, we are giving our development team the best possible conditions to be successful in the top class of motorsport."
The Competence Center Motorsport was first opened in 2014 and has been the home of Audi's other racing ventures including  the RS Q e-tron, which was used in the Dakar Rally and versions of the R18 e-tron quattro hybrid racing car, the RS 5 DTM and the all-electric Formula E racing car.
It is not only buildings that are being expanded at Audi with the team all conducting a massive recruitment drive. The German company said they have 220 staff members employed to their F1 team and hope to have more than 300 employees by mid-2023.
Read more: Behind the scenes at Aston Martin as their 'game changer' factory takes shape