Audi planning to hire development driver in 2023 to help with F1 project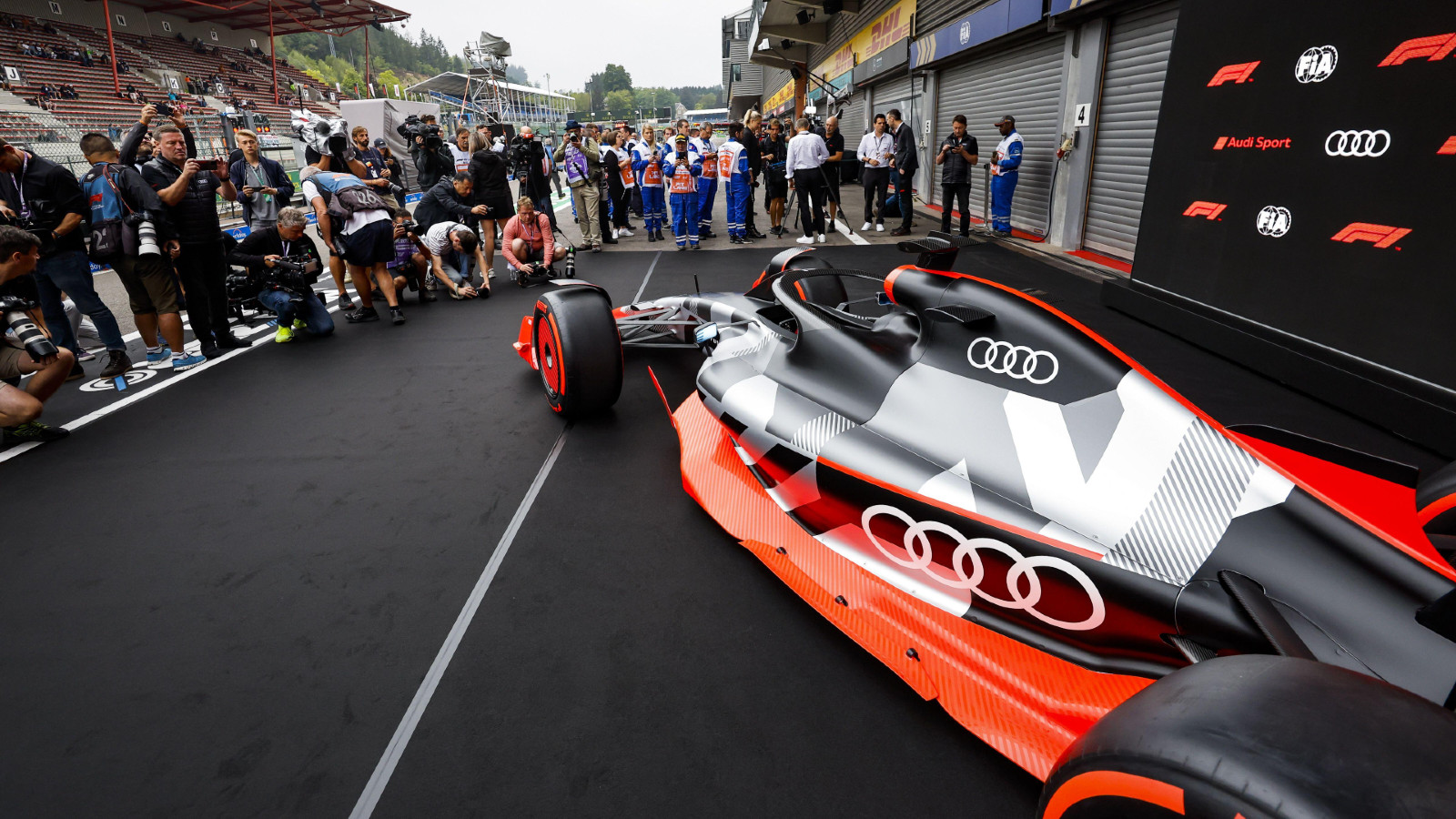 Audi have revealed they are looking to bring in a development driver late in 2023 to help them on their road to Formula 1.
Adam Baker, CEO of the brand's racing branch, said a driver will be coming on board to help the team, which in particular will help them with their power unit development.
Audi will be completing a majority takeover of Sauber in time for the 2026 season, when they will officially enter the sport as Formula 1's newest 'factory' team, as they will also be creating their own engines.
Baker is already planning ahead for the move across into Formula 1, and while the subject of race drivers is not yet on the horizon, someone will be coming in to aid them as they begin to test how their new power unit will take shape.
"It would be attractive, of course, but for us the performance of the drivers has priority," Baker told the Deutsche Presse-Agentur when asked about whether or not a German driver is on the agenda for the team.
He added, though, that talk of discussing eventual race drivers for the team is "too far away. We're not even talking about the drivers for 2024 yet, so it's very difficult to say how the driver market will develop for 2026.
"[We will] bring a development driver on board in the third quarter [of 2023], who will be particularly important for our power unit development in the driving simulator in Neuburg".
Sauber have already moved over the winter to bring Andreas Seidl across from McLaren to become their new chief executive, believed to be with the intention of leading Audi's move into Formula 1 while retaining a link with the existing Sauber operation, which will run as Alfa Romeo for the final time in the 2023 season.
Further recruitment is underway for Audi's power unit division, and it is reported by Sky Germany that the team are looking to have up to 300 members of staff working for them by the end of 2023.
"We are already internationally positioned here at the site and the recruiting process is also geared in this way. We are specifically approaching subject matter experts who already have Formula 1 experience," Baker said.
"This is the first time since 2009 that a power unit has been developed in Germany. Therefore, if we want experienced personnel, we are more likely to find them in the UK, France or Italy."
Audi right to prepare early for tilt at Formula 1
The clear planning which has gone into the Audi-Sauber partnership already is a sign of what is likely to come as the marque look to ramp up their Formula 1 preparations as much as possible.
They will be coming in effectively with a blank slate as power unit regulations will reset, and chassis changes are likely to be brought about with that too.
So because of that, for Audi to be making moves as they are makes an awful lot of sense for now. Having someone of Seidl's experience at the top of Sauber will no doubt ease the transition, and given how highly thought-of he was at McLaren by Zak Brown, will be someone who can help the team and Audi plan successfully for their future.
They may still have three full years to prepare for their arrival in Formula 1, and that is quite the run-up, but at least from their point of view, 2026 will come around much sooner than they think.
Read more: Looking ahead to F1 2023: Plenty of reasons for excitement but also room for improvement