Exclusive: Audi F1 team reveal 'realistic' plan to disrupt F1's established top order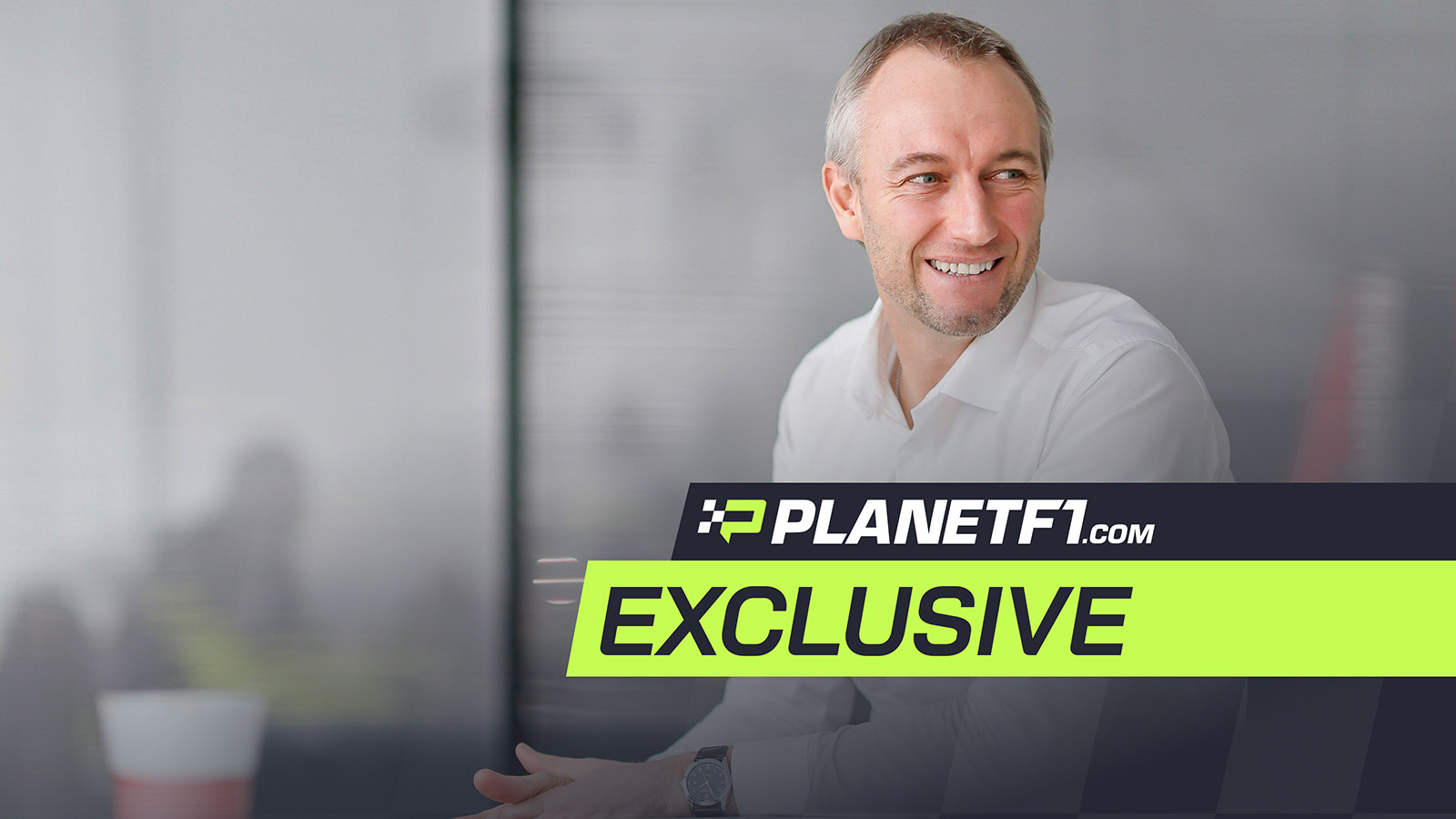 "Anyone who's passionate about racing would say we want to be competitive in the first year," Audi Formula Racing GmbH CEO Adam Baker tells PlanetF1.com from a boardroom in the company's Neuburg base.
"But obviously, we recognise the magnitude of the challenge we have in front of us. Our intent is to be able to fight at the front within three years, which we think is realistic."
While the famous four-ringed constructor may be new to the sport, Baker himself is not. After studying in his native Melbourne, he moved into motorsport in 2001 at the Infiniti IndyCar factory before becoming a race team engineer for Cosworth in F1 during which time he worked for Arrows, Jordan and later the Jaguar factory team.
In 2005, he swapped to Minardi and in the same year he joined BMW as race engineer at Williams and then Sauber. In 2021, he finished a three-year stint as safety director at the FIA.
It seems, then, that Audi have the perfect candidate to lead their move into Formula 1.
Despite Germany's long history with the pinnacle of motorsport, the Audi brand has so far been absent but that was to change in April 2022 when then Volkswagen CEO Herbert Diess announced that their subsidiary companies Audi and Porsche would be taking a run at an F1 spot.
For Audi that was a lot easier than their Porsche colleagues. A power unit entry was confirmed in August before the announcement of a strategic partnership with Sauber that would see the Swiss-based operation become the Audi works team from 2026.
"It's obvious that the interest is worldwide, and it continues to grow, especially with three races this year in the US," Baker explains of Audi's decision to join F1. "We believe 2026 is extremely attractive as an entry point and we also believe we made the decision at the right time.
"Obviously 2026 also coincides with the introduction of a new regulation cycle. Previously, manufacturers have typically entered during an existing regulation cycle, meaning that they are at somewhat of a disadvantage to existing competitors.
"Then what's also important is the magnitude of the change expected for 2026. If you consider both the power unit and the chassis, the changes are expected to be the biggest in the modern history of the sport. So this is both a huge challenge but also a big opportunity for newcomers."
It was not just sporting regulation changes that attracted Audi but also the cost of competing brought down as a result of alterations to the power unit regulations and the cost cap designed to restrict teams to a more even playing field.
"The cost cap exists already for the teams. For manufacturers who have registered to develop and supply power units for 2026, the cost cap was introduced in January this year," Baker said. "That means the development path for 2026 is cost cap limited, meaning that all manufacturers have the same chances.
"The same applies for the teams developing the 2026 cars, theoretically everyone has a similar chance with the same financial resources available. Also you have a significant reduction in the cost of competing in Formula 1, which makes it more attractive and helps your business case, but it also ensures financial stability and a long term planning certainty for your budget."
Although Audi's bid was confirmed in 2022, it has been a long time coming with them among the parties discussing power unit regulation changes with the FIA. The move away towards sustainable fuels is also seen as being in line with Audi's vision for its automotive branch.
But while Audi is a new brand into the world of F1, they are not starting entirely from scratch.
As well as the three-year run up they have to their debut, they took a few more steps off the start line after partnering with existing outfit Sauber, a company Baker has previously worked for.
Audi purchased a minority stake in Sauber – who will run as Alfa Romeo for the final time this year – in January and will increase their stake year on year. What this means is the chassis will continue to be built from Sauber's base in Hinwil, Switzerland before the German-made Audi engine is fitted.
"We are very happy to have secured Sauber as the partner for our works project," Baker said. "They've got excellent infrastructure and experienced personnel. Then there's been a long relationship between Sauber and Audi, in particular the technical collaboration on successful motorsport projects in the past like DTM or LMP1.
"Their location is quite close to us here in Neuburg [the Sauber and Audi bases are separated by 340km] and the culture and language are also very good fit which is an advantage at the working level.
"We already have a close technical collaboration with Sauber which is as to be expected for a works programme, even this far out. We want to fully optimise the chassis and the power unit as a complete package.
"We obviously need to respect the existing partnerships of Sauber. The benefit of announcing early also gives us a challenge and somewhat unusual situation that the transition phase to work with an existing team is longer than typically the case."
It is on that topic that has raised questions within the F1 world as to how much power Audi can wield over Sauber in the intervening seasons but Baker insisted the answer when it comes to the Formula 1 team is none.
"In parallel we are working collaboratively [with Sauber] on the 2026 car," Baker explained. "The way we separated those activities is Sauber Motorsport, where traditionally all the F1 activities take place, is working on the car for the next two years with their existing partners.
"And we're working with Sauber Technologies which is typically responsible for their non-F1 activities.
"We're developing the power unit and the car concept really together as one cohesive technical team. That's extremely important for us. We want to achieve that optimum works type development environment where it is a true partnership.
PlanetF1.com recommends
Scrapping practice sessions would hurt the F1 product, not help it
Toto Wolff discusses when he would 'pass the baton on' to someone else at Mercedes
Bernd Maylander on Lewis Hamilton's habit of 'hiding behind the Safety Car'
"Other than technical activities, there's no involvement of Audi within Sauber."
As Baker says, Audi have one of the longest run-ups to a debut in F1 history but even then, there is no guarantee they will start one step ahead of their competitors.
Formula 1 has often been a sport with eras of dominance, especially since the turn of the millennium, and considering it looks as if Red Bull are in the early stages of their own, Baker is realistic with Audi's goal but, make no mistake, they are not joining just to make up the numbers.
"Anyone who's passionate about racing would say we want to be competitive in the first year. But obviously, we recognise the magnitude of the challenge we have in front of us.
"Our intent is to be able to fight at the front within three years, which we think is realistic.
"Again here we see opportunities, considering the significant change in the technical regulations, both for the power unit and the chassis. And that offers a chance also for newcomers if you get the right concept.
"If you innovate in the right areas, you can benefit."