Audi F1 reveal stance on customer teams as F1 operation continues to scale up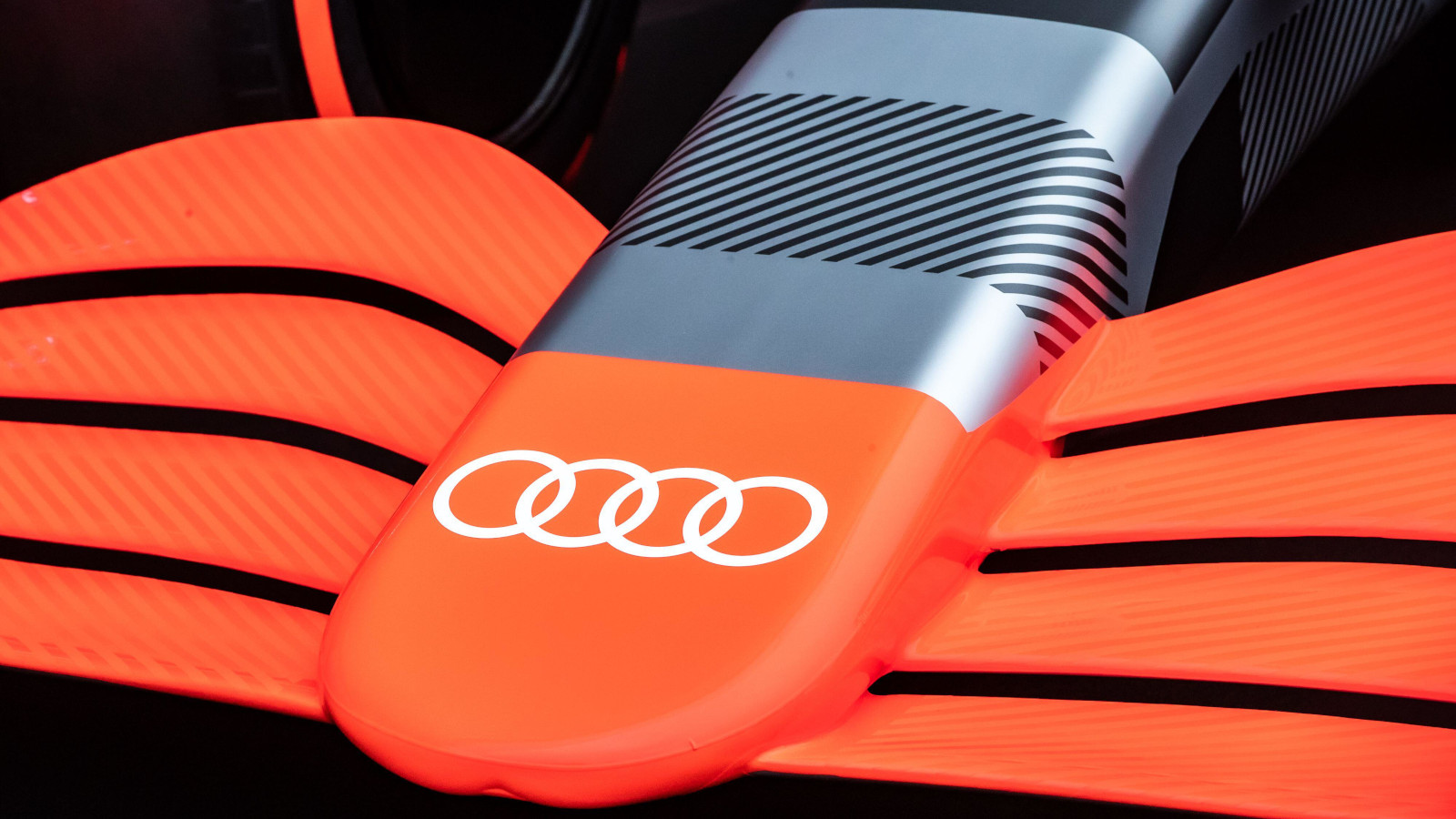 The Audi F1 team say they are not "actively seeking" a customer team as their entry as a power unit supplier draws nearer.
The famous German brand will make its debut in Formula 1 in 2026 both as a team with a strategic partnership with Sauber but also as a power unit supplier.
Audi are one of six suppliers registered for the 2026 season, the first under new regulations, and have begun building their factory at their existing site in Neuburg, Germany.
Even though the 2026 season is still almost three years away, there have been an increasing number of teams who have began scoping out potential suppliers.
McLaren in particular have been the most visible with Zak Brown travelling to Red Bull to discuss a potential partnership.
Audi for the time being, though, are focused solely on their works team.
"We can't rule out supplying a customer team as we may be required to do so by the regulations," Audi Formula Racing GmbH CEO Adam Baker told PlanetF1.com. "But with six manufacturers now being registered for 2026, statistically the chances of that happening are small.
"We're not currently actively seeking a customer. Our focus is on our works partnership with Sauber."
PlanetF1.com recommends
Exclusive: Audi F1 team reveal 'realistic' plan to disrupt F1's established top order
Scrapping practice sessions not on F1 agenda but format changes discussed
Aston Martin confirm key departure as McLaren continue aggressive recruitment plan
Since announcing their arrival into F1 before the Belgian Grand Prix last August, Audi have been working hard to ensure they are ready for their 2026 start date.
"We're working really on two parallel paths," Baker explained.
"Firstly, our ramp-up activities are still ongoing. This is in itself a huge challenge. So recruitment, building works, infrastructure, installation of a number of new test benches, in addition to the test benches we already have here in Neuburg.
"We were fortunate here that we already have the state of the art facilities and we have enough test benches to start the project. But to really complete the full suite of test benches you need in the medium term that work is ongoing.
"And then in parallel, we're obviously doing the development of the power unit itself and working on the 2026 car concept together with Sauber. We've been running the single cylinder engine since late last year, and the first full engine will run for the first time later this year."