Audi confirm 'no concrete discussions' yet with Mick Schumacher over future drive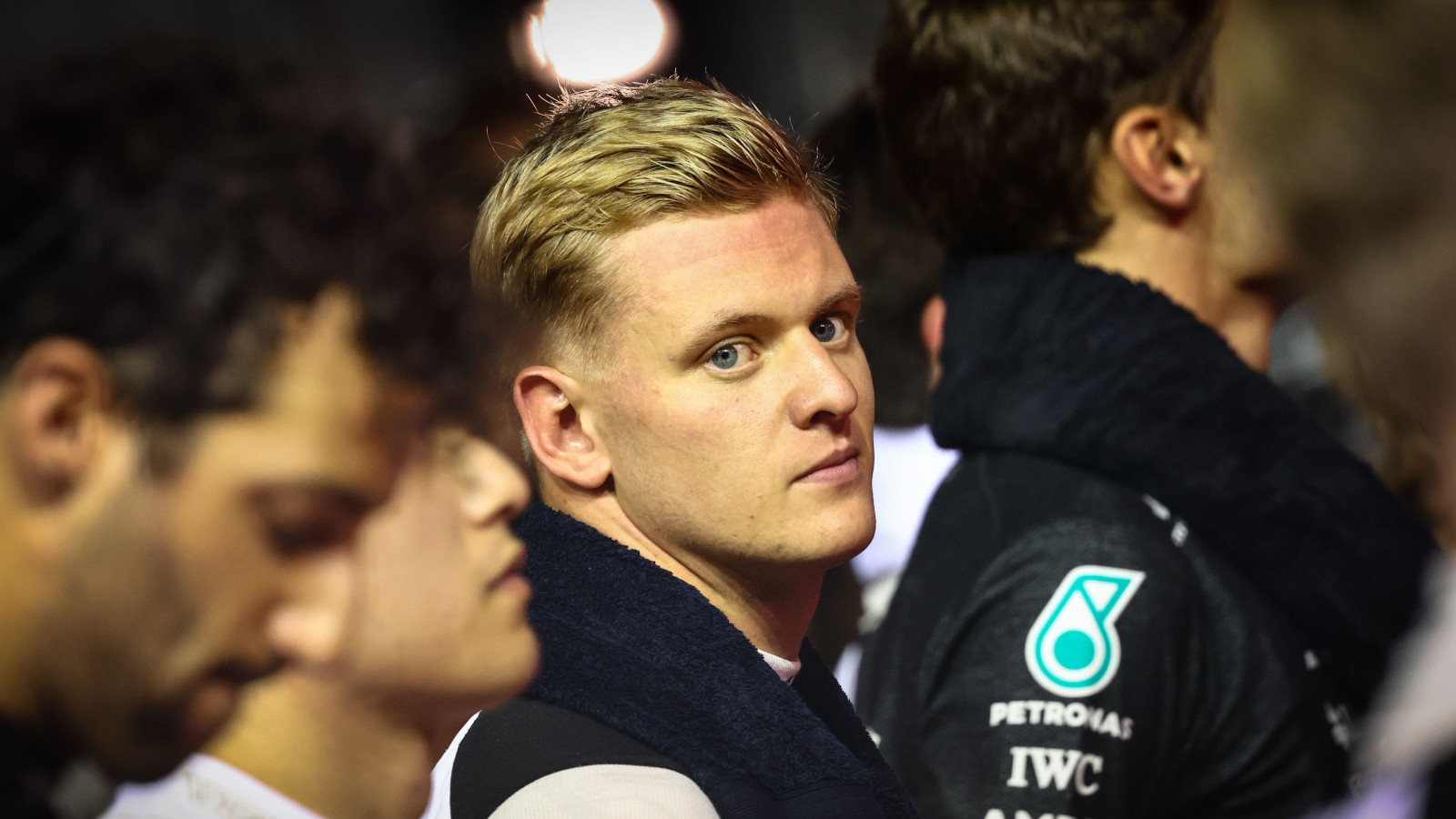 While the prospect of a German racing for Audi in Formula 1 interests the organisation, Mick Schumacher does not have an offer on the table.
Audi is heading for Formula 1 following confirmation that they will become a power unit manufacturer from 2026, when the new generation of PUs are introduced, with Sauber becoming the Audi works team as of that season.
Ahead of this, Audi has already purchased a stake in Sauber Motorsport.
Of course, there is already speculation about which drivers could form the Audi line-up from 2026, with Valtteri Bottas and Zhou Guanyu currently in place at the Sauber-backed Alfa Romeo team.
Schumacher has been arguably the driver most strongly linked with joining Audi, the German racer having been snapped up by Mercedes as a reserve after losing his seat with Haas at the end of 2022.
Audi's parent company the Volkswagen Group has previously expressed an interest in Audi fielding a German driver.
But, as Audi continue to put the foundations in place for their Formula 1 venture, reaching out for Schumacher about a possible drive has not been on their to-do list, while the brand confirmed that a German driver in their line-up is not a necessity.
Speaking in an interview with Der Spiegel, Audi CEO Markus Duesmann said: "We are currently talking to many decision makers, drivers, team managers. There have been no concrete discussions with Mick Schumacher regarding a commitment.
"Of course, German drivers interest us as much as they interest the top of the parent company, but that is not a requirement for us."
Audi previously has stated their goal of becoming a leading Formula 1 team by their third season on the grid, and Duesmann indeed said that the idea of just being there for the sake of being there is not how Audi are approaching Formula 1.
"We are not going into Formula 1 on a whim, we want to show what we can do," he said.
"We have done everything possible to win in all the championships we have participated in. So far, we have always succeeded.
"The Olympic idea of just wanting to be there is not enough for us."
PlanetF1.com recommends
Lewis Hamilton: Mercedes 'didn't listen' to me on W14, 'I know what a car needs'
Audi aiming to be a leading Formula 1 team by their third season
Mick Schumacher on how he felt sitting out his first F1 race since Haas axe
Audi may not get the chance to sign Mick Schumacher
That is because he may well find himself in a Mercedes seat in the coming years, especially if the team continue to struggle to provide the title-winning machinery that Lewis Hamilton and George Russell crave.
We are only one race into the F1 2023 season, and already Mercedes are rather on the back foot, having recorded a P5 and P7 result in Bahrain.
After that, team boss Toto Wolff was ordering a much more radical upgrade for the W14 than what was planned, basically writing off the current concept, while their seven-time World Champion Hamilton has cut a frustrated figure, saying the team did not listen to him, as he had told them what the issues were with the W14's predecessor.
Of course, this is early days, but with Mercedes not in the happiest of places, and Hamilton's contract set to expire at the end of 2023, could there be a spot in the line-up for Schumacher alongside Russell going forward? He's in the best place now to make that strong impression.
Russell had three seasons at Williams before Mercedes decided that their academy graduate was ready for a seat with their team, so with no other Mercedes junior anywhere near as far down the road as that right now, Schumacher, who has two F1 seasons under his belt already, would be a logical appointment if Mercedes end up with a vacancy for 2024 or 2025 even.
If the Hamilton-Russell combination stays in place though for the following few seasons, then Audi would be wise to put an offer in for Schumacher. Then, if Hamilton called it quits at the end of 2025, Schumacher may have to decide which German giant to back for future success.