Andreas Seidl's move from McLaren to Sauber 'had nothing to do with Audi'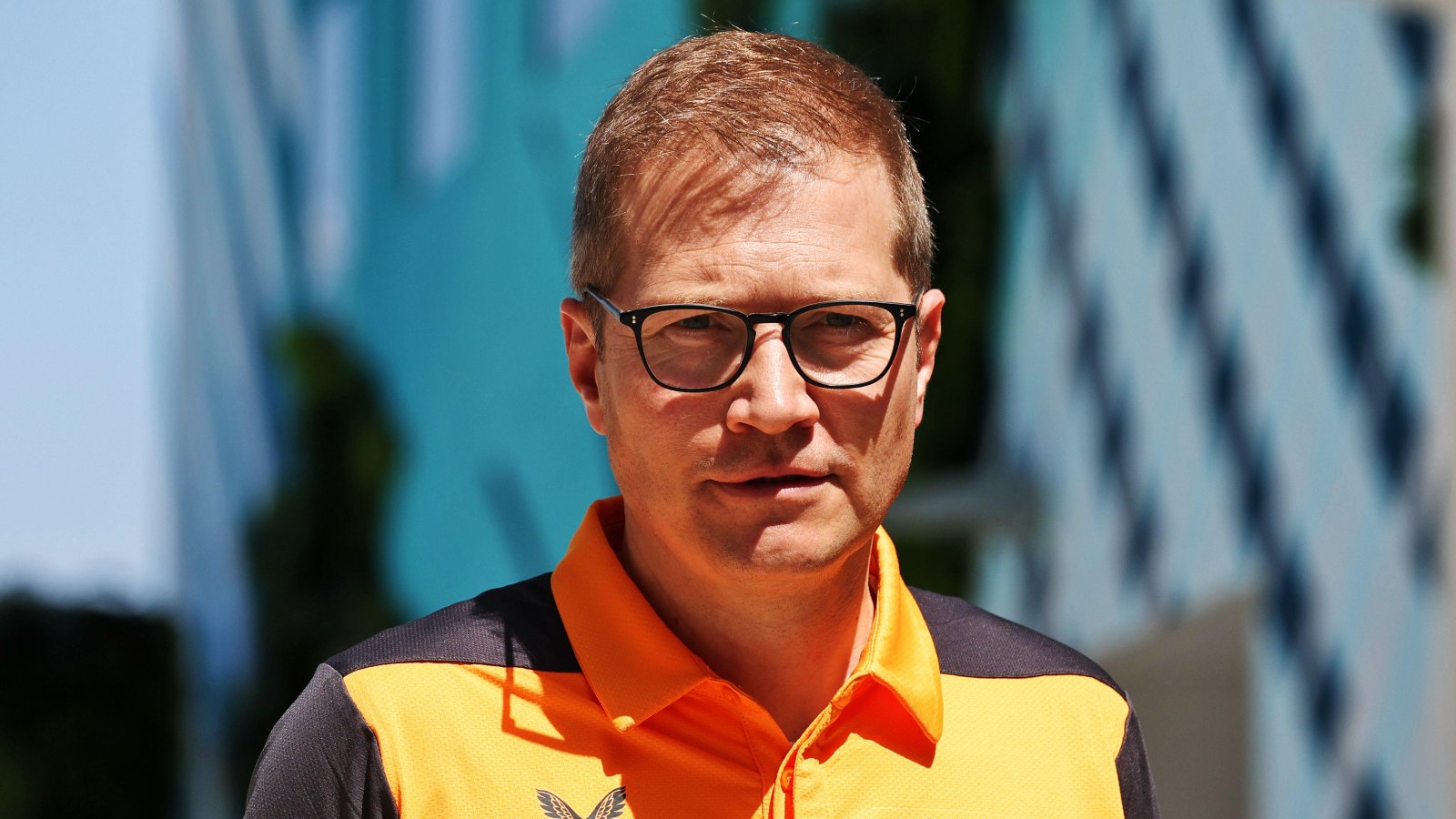 Audi Motorsport co-ordination director Allan McNish made it clear that the firm played no role in Andreas Seidl joining Sauber.
Just as it seemed that everything was going to slow down for the off-season after the 2022 campaign, a late Formula 1 'silly season' began with four of the 10 teams confirming a change of team boss.
One of those teams restructuring was McLaren, who promoted Andrea Stella to the team principal role after it was announced that Seidl had left that position to become the new Sauber Motorsport CEO, operator of the Alfa Romeo team.
Interestingly he was not made team principal, with that role still vacant after Fred Vasseur left to take Mattia Binotto's place at the head of the Ferrari team.
Naturally, it was suspected that Audi had a role in Seidl's switch, the German brand set to enter a partnership with Sauber that will see the outfit become Audi's F1 works team from 2026, running the Audi power unit.
However, former F1 driver and multi-time Le Mans winner McNish made it clear that the decision came from Alfa Romeo-Sauber only, with Audi playing no role.
"Obviously they've had to change because Fred Vasseur moved from Alfa Romeo to to Ferrari, and Andreas came in to replace him, but that's all Sauber and Alfa Romeo that are dealing with that," McNish said at Autosport International. "It's nothing to do with Audi."
PlanetF1.com recommends
F1 team principals: How long has each team boss been in charge?
Much-criticised DRS is here to stay with 'active aerodynamics' in 2026
'Big meeting' looming in January with new PU regulations being 'tidied up'
Instead, McNish said Audi's focus is on getting their facilities to develop the 2026 power unit in order, and he believes that Audi have picked a "really exciting point" to be taking the Formula 1 plunge.
"Obviously our programme at the moment and working on is the engine side of things," said McNish.
"So building up the power unit development company, building up all the facilities that are required, preparing the technology that's required for it with a big increase on the electrification, and also with eFuels as well, which is going to be a key dynamic of it.
"And so it's quite an exciting time I've got to say. As a driver, there's a point in thinking, 'well, if this had have been 2012 or something, then…but now, from my personal point of view, I think it's a really exciting point for the company to go into Formula 1, [which] is in a great place."