Audi are officially part owners of the Sauber Group having acquired a minority stake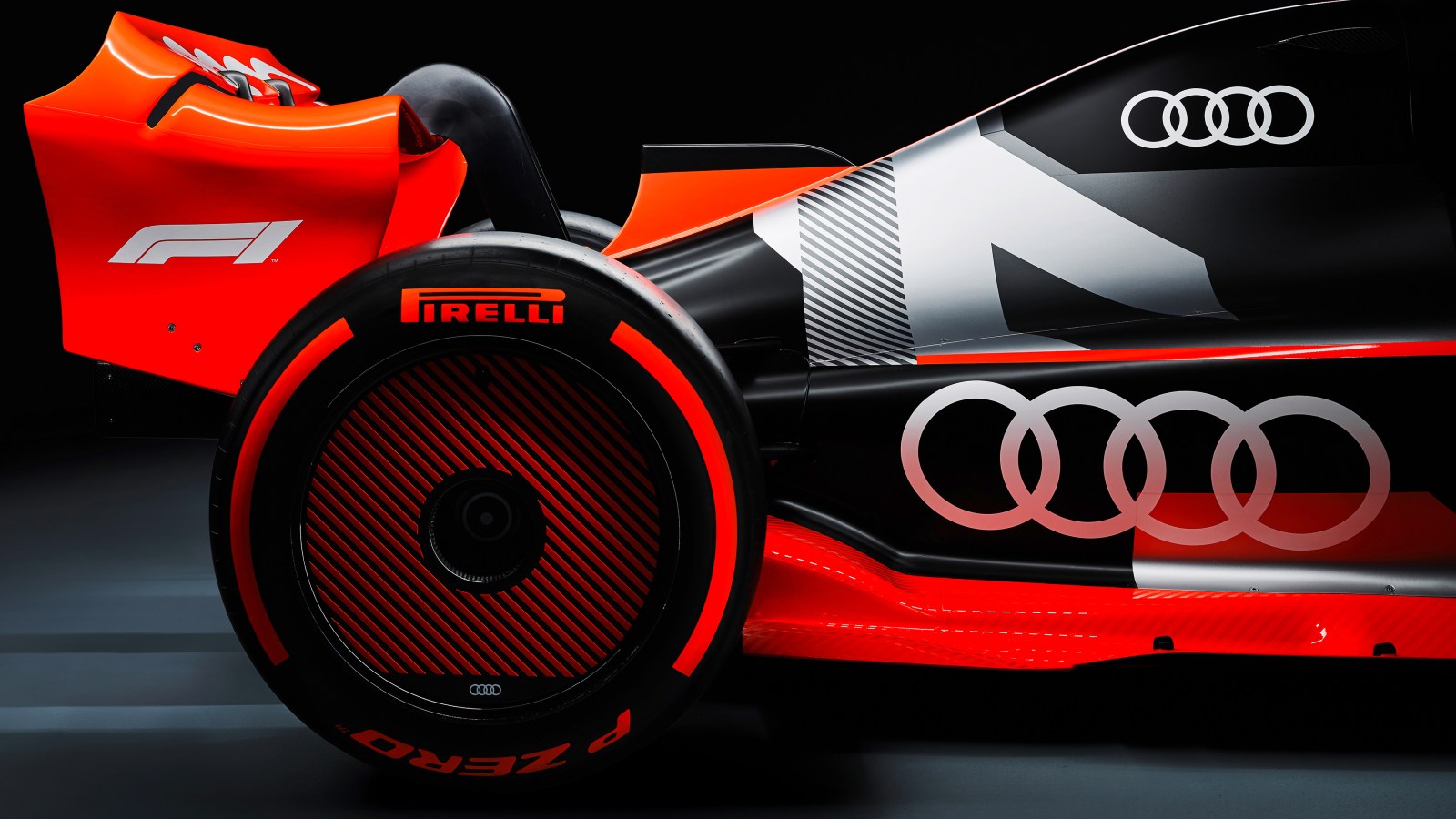 Audi's Formula 1 plans took another step forward earlier this month with the German manufacturer acquiring a minority stake in the Sauber Group.
Audi will officially enter Formula 1 in 2026, the company having teamed up with the Sauber Group, the owners of the Alfa Romeo F1 team.
This year marks Alfa Romeo's final campaign affiliated with the Hinwil-based team, the Italian carmaker stepping aside as Audi and Sauber move closer together.
The latest step in that relationship was Audi buying an undisclosed stake in the Sauber company.
"The Sauber Group is pleased to announce that, as per the plans outlined in October last year, Audi acquired a minority stake in the Sauber Group in January 2023," read the brief statement.
"This is an important milestone on the way to Audi's entry in Formula One, scheduled for 2026, for which the Sauber Group will be the German brand's strategic partner."
PlanetF1 recommends
Legal loopholes, jail and a $400m lawsuit: Meet Alfa Romeo's new crypto sponsor Stake
F1 records: Top 10 longest team podium streaks in Formula 1 history
The two parties announced back in October that Sauber will become the "strategic partner of Audi's F1 programme" and that Audi "plans to acquire a stake in the Sauber Group".
According to F1 journalist Joe Saward, January's acquisition was for 25 percent with Audi set to buy another 25 in 2024 before bringing their stake to 75 percent in 2025.
Audi have a three-year plan for F1 wins
Audi appointed Adam Baker as CEO to oversee the company's initial steps into Formula 1, the Australian explaining to AS last month the reasons behind the company's decision to enter the sport.
"There is no single reason, there are several factors that have aligned to make it extremely attractive for manufacturers, in particular for Audi," Baker said.
"F1 is in a transition period with a sustainable concept for the championship. With new rules, which will introduce innovative power units focused on the electrical part, plus sustainable fuels, it is aligned with Audi's future strategy, directed towards electric mobility.
"Also, F1 has increased in popularity. It is by far the best media and marketing tool in the motorsport world, and one of the best in any industry.
At the same time, F1 has achieved cost reduction and that makes it even more attractive. The engines of 2026 will have a spending ceiling and that, in addition to limiting costs, provides certainty about long-term budgets.
"If you want a fantastic platform to demonstrate your competence and knowledge 24 times a year, this is the best place."
The German carmaker has a three-year goal to be winning races come 2028.
"We want to be competitive in three years," he said. "It is a realistic goal. We want to compete for wins in the third year."
Last week Sauber announced a new title sponsor for their Formula 1 team, Orlen replaced by Stake in what is a three-year deal said to be worth $100m.